Estimated read time: 2-3 minutes
This archived news story is available only for your personal, non-commercial use. Information in the story may be outdated or superseded by additional information. Reading or replaying the story in its archived form does not constitute a republication of the story.
Illinois Gov. Rod Blagojevich was arrested this morning on federal corruption charges. The U.S. attorney's office says the Democratic governor and his chief of staff, John Harris, are accused of soliciting bribes and committing wire fraud. "The breadth of corruption laid out in these charges is staggering," U.S. Attorney Patrick Fitzgerald says. "They allege that Blagojevich put a 'for sale' sign on the naming of a United States Senator; involved himself personally in pay-to-play schemes with the urgency of a salesman meeting his annual sales target; and corruptly used his office in an effort to trample editorial voices of criticism."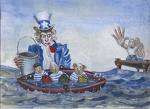 **Romney in '12?**

"It's a hot potato. Nobody wants it. So in some respects, the Bush administration is handing it off to Obama. Here you go!" ABC Newsman Sam Donaldson talked with Tim and Amanda this morning about the auto bailout. He also commented on the question - do you think Mitt Romney will run again in 2012? "Oh, yes. I don't think we've seen the end of Mitt Romney. He's young. He's got the money. You bet." [**Click here**](http://real.ksl.com/video/slc/2/266/26697.mp3) to hear more from Sam on KSL.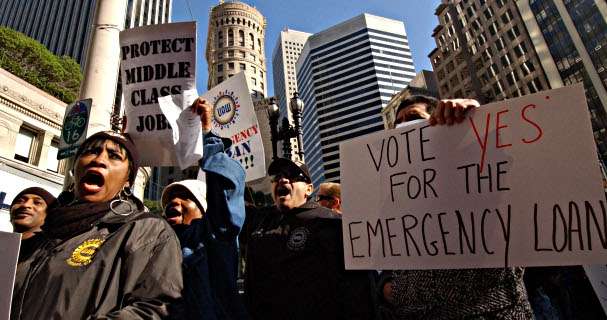 **Car czar debate**

What do the auto companies think of the idea of a "Car Czar"? "Oh, they love it if it means they'll get the money and have an ongoing voice in Washington." ABC Business Editor Charles Herman explained how the auto makers feel about the deal on the table. He also talked about why it is that the banks had a government official go to Congress to plead their case for a bailout, but the car companies have to go there and beg themselves. [**Click here**](http://real.ksl.com/video/slc/2/266/26698.mp3) to hear more from Charles.

×
Most recent News stories