Estimated read time: 4-5 minutes
This archived news story is available only for your personal, non-commercial use. Information in the story may be outdated or superseded by additional information. Reading or replaying the story in its archived form does not constitute a republication of the story.
You're a good driver. You would never dream about cutting someone off, speeding excessively down the freeway, or running a red light. You perfectly obey all traffic laws and are the model citizen behind the wheel.
Unfortunately, the world is full of other drivers who may not be as cautious. Even the best drivers (including you) can cause accidents. All it takes is some bad weather or a split second of looking away from the road to cause massive damages or injuries.
And while you may prefer to believe it will never happen to you, the statistics aren't great for Wyoming's roadways. The Cowboy State is notoriously one of the most dangerous places to drive in the country, with only four other states surpassing its number of accidents and fatalities.
Should you find yourself the victim of a fender bender or someone else's road rage, stay calm. Take some deep breaths, and follow these instructions. Taking the immediate right steps will ensure that you get the coverage and care you need following an accident.
Stop
Wyoming law requires motorists to stop their vehicles if they're involved in an accident on public roads. This is true whether it's a minor fender bender or a major pile-up. Stay where you are until the police arrive or until you've exchanged information with the other driver. Failure to do so could lead to legal trouble or steep fines later on.
Make sure everyone is safe
The most important thing to do after an accident is to check for injuries. If possible, move your car to the side of the road to avoid making the situation worse. If you can't move your car, leave it where it is and move to a safe place yourself. Your safety comes first!
Call 911
After checking for injuries, call 911. Even if no one is seriously hurt, you'll want a police officer on the scene to file an official report. Your insurance may require an official police report to file a claim. According to FindLaw, anytime there is a death, injuries, or total property damage totaling $1,000 or more in a Wyoming accident, you're required to notify law enforcement immediately.
Exchange information
Next, you'll need to exchange information with the other driver(s) involved in the crash. This includes their full name, phone number, insurance company, policy number, driver's license and license plate number, and the make, model and color of their car. Also, note the location of the accident.
Get contact information from witnesses
It always helps to have someone who can vouch for what happened in an accident. If you have witnesses, get their names and contact information so they can corroborate your story.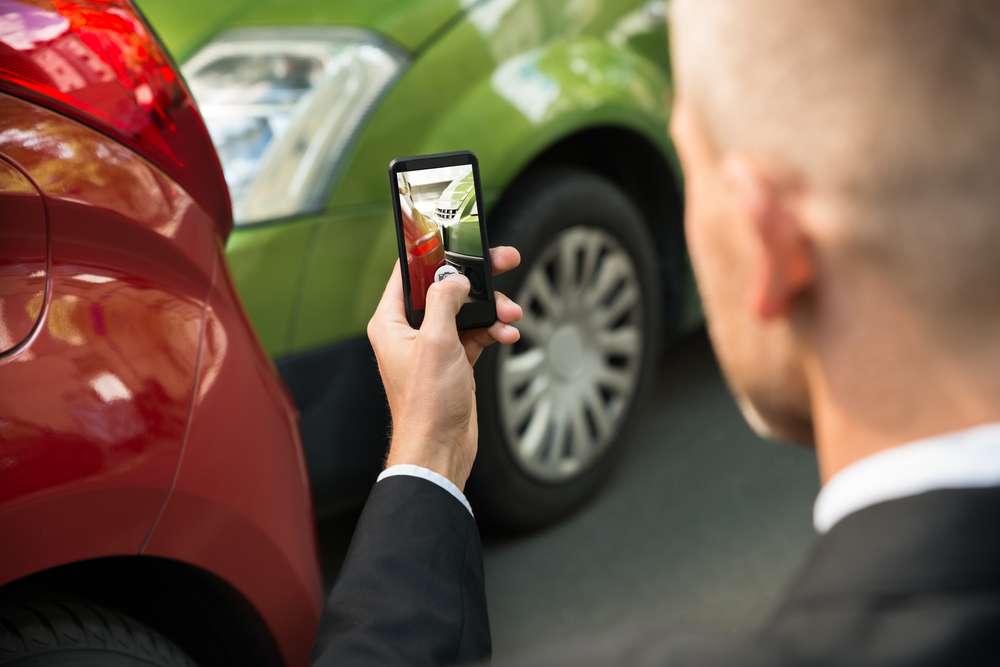 Take photos or videos
Take photos of all cars involved from multiple angles. Be sure to capture the damage that was done so you can provide documentation for your insurance if necessary.
Call your insurance agent
It may be a good idea to contact your insurance agent when you're still on the scene of the accident. They'll be able to tell you exactly what they need from you in order to make the claims process as smooth as possible.
Contact an attorney
A car accident is bad enough, but the toll of injuries and damages can have long-lasting effects. That's why it's in your best interest to contact an attorney as soon as possible. They can give you a checklist of actions to get you on the road to recovery right away.
If you've been hurt in an accident, you may be entitled to compensation for your injuries and losses. The attorneys with The Advocates are experts at helping accident victims recover just compensation for their injuries. There's no cost for a consultation and you'll never pay any out-of-pocket costs until a settlement has been recovered on your behalf.
Why settle for second best when you can have an Advocate on your side? An Advocate attorney is far better than an ordinary lawyer. Their attorneys truly care about you and your family. You'll never be just a case number with The Advocates. They'll treat your case as if you were a member of their own family.
That's their promise to you. You deserve an Advocate!
To get the legal assistance you need and the compensation you deserve, request a free consultation with The Advocates today.
×