Estimated read time: 3-4 minutes
This archived news story is available only for your personal, non-commercial use. Information in the story may be outdated or superseded by additional information. Reading or replaying the story in its archived form does not constitute a republication of the story.
SALT LAKE CITY — Here are 10 stories you may have missed over the weekend. As always, click on the headline to read the full story.
1. 3 arrested after bullet fired through apartment wall kills 7-year-old girl
Three men were arrested Saturday in the death of a 7-year-old girl who was shot and killed Friday night in her home. One of the men who was described as "incredibly intoxicated" is suspected of firing a bullet through the wall and into a nearby apartment, hitting the child who later died at a hospital.
2. Essential oil product left her with 3rd-degree burns, Utah woman's lawsuit claims
Jessica Kruger rolled on an essential oil blend designed to soothe period cramps almost five years ago, but instead of relief, she said she wound up with severe burns. Now the 33-year-old real estate agent from Holladay alleges in a lawsuit that the doTerra product contained more than 23 times the safe amount of bergamot oil.
3. Utah man stabbed elderly grandparents before he was shot, police say
An elderly couple were critically injured when police say their grandson attacked them both with a knife before being shot by his grandfather.
4. Utahn kidnapped woman, threatened to bury her at Salt Flats, police say
Police arrested a man who they say kidnapped a woman by tying her up and threatening to kill her with a lethal dose of drugs.
5. Utah's drought and heat could make harmful algae blooms 'really bad' this summer
Harmful algae blooms in Utah's lakes and reservoirs could be really bad this summer, according to Utah's Department of Environmental Quality. The agency said the drought and relentless heat are making for blooms earlier in the season.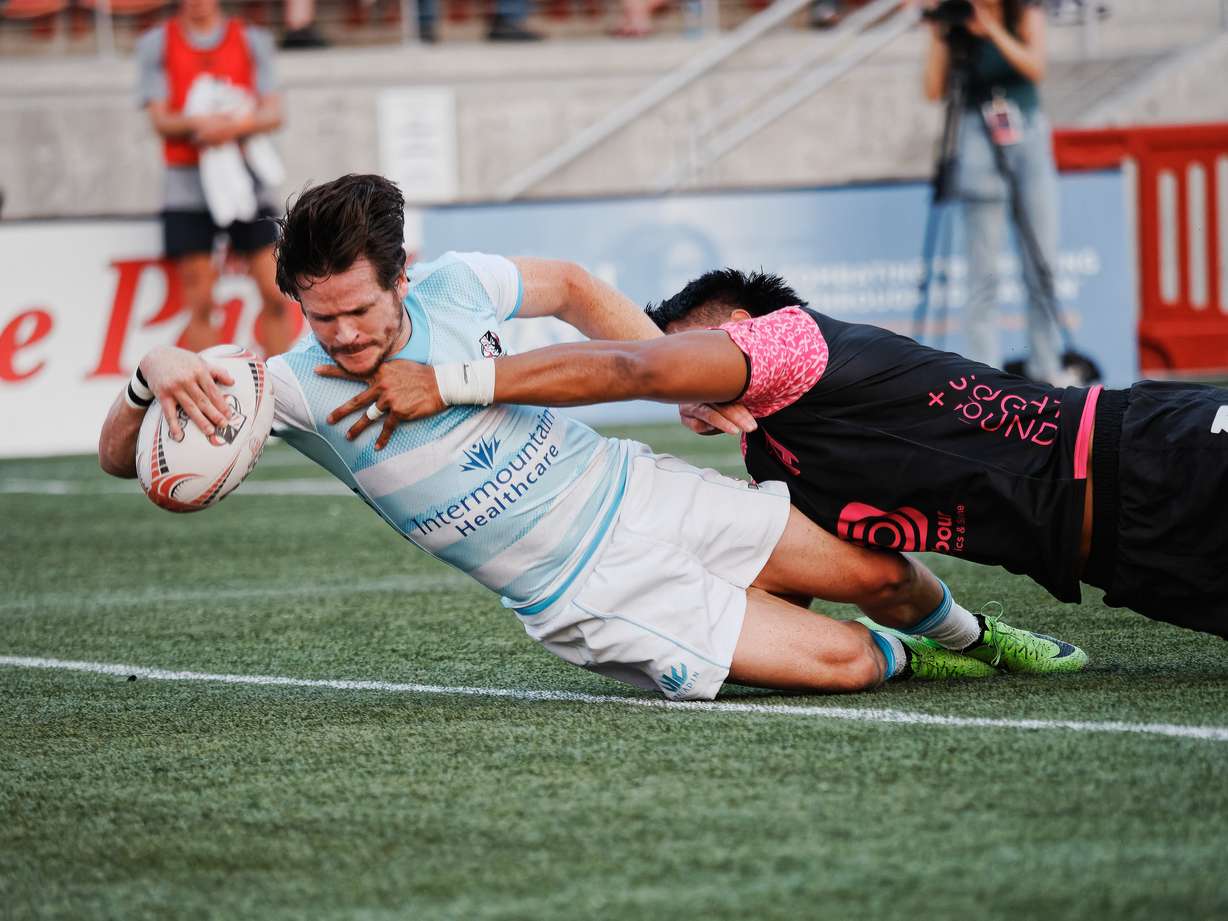 Sports
1. Cut twice by hometown club, Olympus grad was just what Warriors need for playoff bid
Christensen scored two tries, and Sama Malolo added two more as the Utah Warriors booked a critical bonus point in Saturday's 41-31 loss to Rugby ATL in front of a sold-out crowd at Zions Bank Stadium that guaranteed a playoff spot.
2. Bucks blowout: Giannis has 41, Suns' NBA Finals lead now 2-1
Antetokounmpo had 41 points, 13 rebounds and six assists in the NBA Finals' return to Milwaukee, and the Bucks pounded Phoenix 120-100 on Sunday night, cutting the Suns' lead to 2-1.
3. How Herriman's Rhyan White became the first US Olympic swimmer from Utah
Along with being the first Utahn to touch the wall first in an Olympic Trial event, White is the first Utah-born swimmer to make a U.S. Olympic Team. She'll compete in the 200-meter backstroke as well as the 100-meter backstroke in Tokyo, continuing a whirlwind spring that has pushed her to the top of the swimmer world.
4. 20 Slams! Djokovic wins Wimbledon to tie Federer, Nadal
An hour later, the match was finished — Djokovic won 6-7 (4), 6-4, 6-4, 6-3 — and so, too, was his stated desire to equal the total of major championships collected by his biggest rivals, Roger Federer (who reached 20 in 2018) and Rafael Nadal (who did it last year). No other male tennis player has more than 14.
5. Undefeated week lands Utah Avalanche national title from ECNL boys' U-13 bracket
The Sandy-based soccer club that launched a boys program to join its highly successful all-girls program just seven years ago finished off a 10-0 record with a win over San Diego SC 3-0 Friday afternoon in Greensboro, North Carolina, to claim the first national title in club history.
×
Most recent Utah stories