Estimated read time: 3-4 minutes
This archived news story is available only for your personal, non-commercial use. Information in the story may be outdated or superseded by additional information. Reading or replaying the story in its archived form does not constitute a republication of the story.
SALT LAKE CITY — Here are 10 stories you may have missed over the weekend. As always, click on the headline to read the full story.
1. 75-year-old man arrested in connection with death of Sandy woman
Police in Sandy have arrested a 75-year-old man in connection with the death of Masako Kenley, a Sandy woman who left home Friday to meet friends for dinner but didn't return.
2. 1 dead after stabbing at Liberty Park, Salt Lake police say
One person has died after a stabbing in Liberty Park on Sunday afternoon, according to police. Salt Lake police confirmed that they took a man who is possibly in his mid-20s into custody in connection with the stabbing. He is believed to be the person who stabbed the victim, according to police.
3. Utah's Candy Bomber, 100, takes to skies 'once more' at Fourth of July celebration
At nearly 101 years old, Gail Halvorsen made yet another flight to spread candy and smiles, this time to St. George residents during the city's annual Fourth of July celebration.
4. All Latter-day Saint temples around the world reopened
President Russell M. Nelson of The Church of Jesus Christ of Latter-day Saints announced Monday that all of the faith's temples have now reopened for at least some ordinances.
5. Police say woman lit multiple lawns in Kaysville on fire
Some Kaysville homeowners were grateful for a quick response by firefighters and neighbors after police said a woman set fire to five lawns. This all happened Sunday afternoon.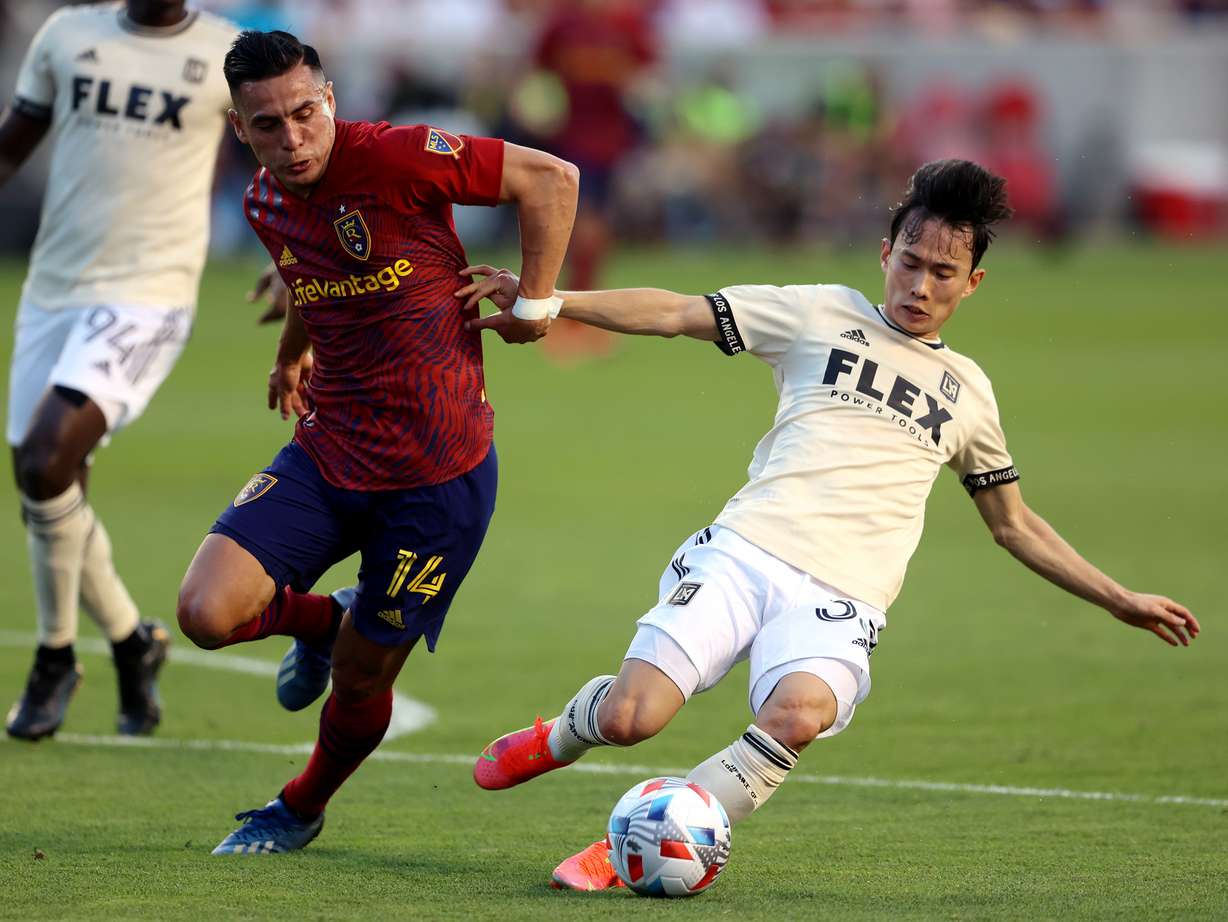 Sports
1. Utes gymnast MyKayla Skinner announces collegiate retirement, decision to turn pro
In a series of tweets posted Saturday morning, Skinner said she wanted to announce she was "going pro and not returning to compete in the NCAA." She added that the Olympics will "be my last gymnastics competition before I officially retire."
2. 'Once again, we got punished': Real Salt Lake's woes continue in 1-0 loss to LAFC
Jose Cifuentes scored the go-ahead goal against the run of play in the 69th minute, and LAFC held off Real Salt Lake 1-0 in front of an announced crowd of 18,253 fans in a full-capacity Rio Tinto Stadium for the first time since last March.
3. Bucks beat Hawks, head to NBA Finals for 1st time since 1974
Khris Middleton scored 32 points, including a run of 16 straight in a decisive third quarter that carried the Bucks to a 118-107 victory over the upstart Atlanta Hawks in Game 6 of the Eastern Conference finals Saturday night.
4. Club America opens US-based 'Tour Aguila' with 1-0 win over Santos Laguna in Sandy
Roger Martinez scored the only goal of the match in the 11th minute, and Las Aguilas held on for a 1-0 win over Liga MX rival Santos Laguna, kicking off the club's first match in Utah since 2017 Sunday night in Sandy.
5. These former BYU, Utah State stars will feature for Bucks in NBA Finals
Milwaukee will carry two former Utah college basketball standouts in tow to the NBA finals: BYU's Elijah Bryant and Utah State's Sam Merrill.
×
Most recent Utah stories