Estimated read time: 3-4 minutes
This archived news story is available only for your personal, non-commercial use. Information in the story may be outdated or superseded by additional information. Reading or replaying the story in its archived form does not constitute a republication of the story.
SALT LAKE CITY — Here are 10 stories you may have missed over the weekend. As always, click on the headline to read the full story.
1. Suspect jailed, victim located safe after Amber Alert prompts flood of tips for police
The suspect in an abduction caught on camera that prompted an Amber Alert Saturday morning has been booked into Salt Lake County Jail. The victim received precautionary medical treatment after a flood of tips helped police locate them both, authorities say.
2. Romney 'totally confident' Biden will sign infrastructure bill after president's walk-back
Utah Sen. Mitt Romney said that he is "totally confident" that President Joe Biden will sign the bipartisan infrastructure deal that would invest nearly $1 trillion in the nation's infrastructure that he and other Republican senators brokered with the White House and Democrats.
3. 1 in critical condition after shooting at Motel 6 in Midvale
One person is in critical condition after being shot in the parking lot of a Motel 6 in Midvale.
4. Families of the missing visit site of Florida condo collapse that has killed at least 9
Families of the missing visited the scene of the Florida condo building collapse Sunday as rescuers kept digging through the mound of rubble and clinging to hope that someone could yet be alive somewhere under the broken concrete and twisted metal.
5. 1 dead after small plane crashes into North Logan house, officials say
One person has died after a single-engine airplane crashed into a North Logan house Saturday night, officials say.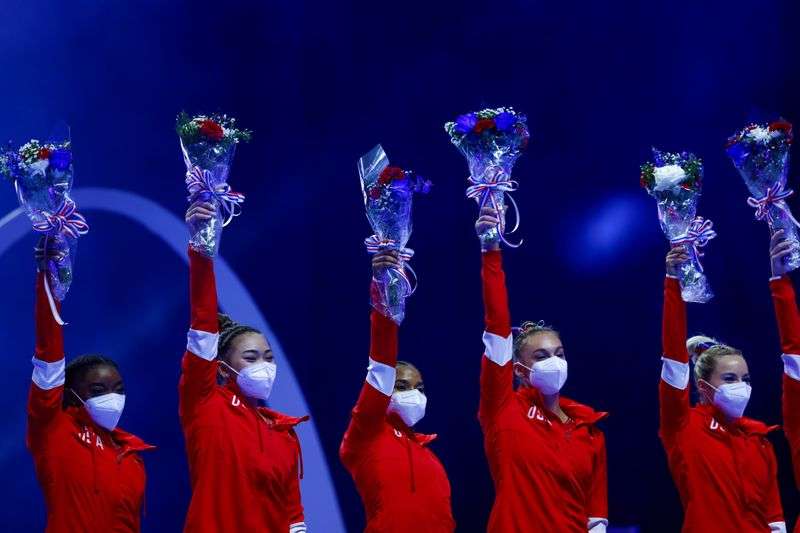 Sports
1. Dennis Lindsey to move to advisory role in Jazz organization
Dennis Lindsey, who has led Utah's front office since 2012, will move into an advisory role in the franchise, the team announced Sunday.
2. Biles, Lee lock up spots on U.S. Olympic gymnastics team; Skinner added as individual
MyKayla Skinner, an alternate in 2016, will go as a specialist. The 24-year-old will be a threat to medal on vault.
3. Real Salt Lake is struggling to kill off games. How can they change that?
For the third time in four home matches — and fifth in seven matches — RSL watched its lead evaporate. An early shot of adrenaline, even a goal to put Salt Lake ahead.
And then — poof — gone. Just like that. Back to square one.
4. Where every track and field athlete from Utah finished at the US Olympic trials
Two more BYU athletes and a former Utah State heptathlete wrapped up Utah's run at the U.S. Olympic trials Sunday in Eugene, Oregon.
5. What golf legend Gary Player had to say about Elder Uchtdorf
One of golf's biggest names recently played a round of golf with an apostle from The Church of Jesus Christ of Latter-day Saints, then shared his admiration for the high-ranking church leader.
×
Most recent Utah stories