Because our eyes age right along with the rest of our organs, it's only a matter of time before most of us experience vision loss from cataracts.
Cataracts affect more than 24.4 million Americans age 40 and older, according to the American Academy of Ophthalmology. By age 75, approximately half of people have them.
Here's what you need to know about cataracts and the artificial lenses surgeons use to correct them.
What's a cataract?
The eye's natural lens works much like the lens of a camera, focusing light and making adjustments to let us see clearly up close and at a distance. This natural lens is made mainly of water and protein arranged to keep the lens clear and allow light to pass through it.
With age, some of the protein may clump together and cloud the lens to form a cataract that can grow larger over time. Vision may appear cloudy, blurry, or dim, and it may be harder to tell the differences between colors. Your eyes may become super sensitive to bright light, and night vision may become difficult. And you may see halos around lights, especially when driving at night.
Cataract surgery
Fortunately, cataract surgery offers a reliable fix as U.S. doctors perform about 4 million of them each year.
"We're able to put an artificial intraocular lens into one or both eyes," says Nick Mamalis, MD, a cataract surgeon and researcher at the John A. Moran Eye Center at the University of Utah. "The thing is, it's not a one-lens-fits-all situation."
Mamalis co-directs Moran's renowned Intermountain Ocular Research Center. The center serves as an international clearinghouse, conducting research to identify the best artificial lens designs and materials. It has vetted nearly every lens on the market today.
"Once you and your doctor decide the time is right for surgery—generally, when your decreased vision compromises everyday activities—your next decision involves the choice of lens implant," Mamalis advises. "There are always new choices as technology advances."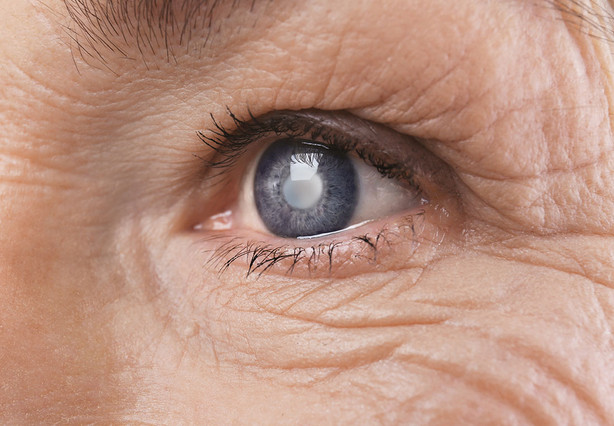 An impressive selection of lenses
Todd Proctor, Moran's intraocular lens coordinator, maintains an inventory of 5,000 lenses made by four global manufacturers—the most extensive selection in the Mountain West. The tiny, silicon and acrylic lenses come in a wide range of options, and Proctor knows each one of them.
Patients must choose whether they want to see best at near, intermediate, or far distances—or go with various other options. Proctor, who has 18 years of experience, uses a laser-based instrument to take precise eye measurements.
"We're trying to predict how an eye is going to behave with the lens and understand as much as we can about the lifestyle of the patient," explained Proctor. "Is this person a pilot or a librarian? What do they need? We take a team approach to customize those decisions with the patient. It's never routine."
Lens types
Most artificial lenses consist of silicone, acrylic, or other plastic compositions coated with materials that protect your eyes from the sun's ultraviolet rays.
Monofocal lenses are set for one focusing distance—close, medium-range, or distance vision. It's most common to choose clear distance vision without glasses, using them only for reading or close work.
Multifocal lenses offer different focusing powers within the same lens. They can reduce dependence on glasses by providing clear vision for more than one set distance.
Accommodative lenses move or change shape inside your eye, allowing focusing at different distances.
Toric lenses offer a solution for people with astigmatism. These lenses correct the refractive error caused by an uneven curve in your cornea or lens.
As Mamalis notes, "Once you're ready for surgery, talk to your eye care team about your vision needs and expectations, and they will evaluate your situation and explain your options in detail."
Learn more about lens options at the Moran Eye Center website.
×