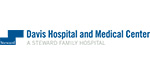 This story is sponsored by Davis Hospital and Medical Center.
With a pandemic ongoing, it's easy to forget the havoc continually wreaked by the original C-word: cancer. And when it comes to the risk of actually dying of cancer, some cases are much more dangerous than others. In fact, according to the Centers for Disease Control and Prevention, colorectal cancer is the third leading cause of cancer-related deaths in the United States and the third most common cancer in men and women.
Fortunately, innovative new treatments and procedures are providing hope to patients with colon and rectal cancers, as well as those who suffer from inflammatory bowel diseases—and one, in particular, is now available close to home.
Davis Hospital and Medical Center recently introduced a new colorectal surgery service line with the addition of Scott Baker, MD, FACS, FASCRS and a fellowship-trained colorectal surgeon, to its Layton hospital. With more than 15 years of experience treating patients and more than 500 robotic-assisted surgeries under his belt, Baker is delivering a minimally invasive procedure to his colorectal surgery patients.
A new approach
Using cutting-edge minimally invasive and robotics skills, Baker provides colorectal surgeries with less blood loss, smaller incisions and faster recovery times than traditional procedures. Baker's focused expertise underscores the value of consulting with a fellowship-trained colorectal surgeon for related cancers and inflammatory bowel disease.
"Colon and rectal cancer was an area in general surgery that I kept seeing over and over," Baker said. "It drew my interest and that's why I did my fellowship in colorectal surgery. The benefit of being fellowship-trained is that you get an understanding of the whole disease process."
Thanks to that understanding and training, Baker helps his patients take advantage of the most state-of-the-art procedures available. It's impressive when you consider that, nationally, 50-60% of colorectal cancer surgeries are still performed as open surgeries.
"For me, I try to do everyone robotically. That's my standard," he said.
Benefits for all ages
While the majority of Baker's patients tend to be elderly, colorectal cancers and other problems are not exclusive to the aging community. In fact, Baker has performed surgery on patients as young as their mid-30s.
"That's somewhat of an anomaly, but we are seeing it in more younger patients," he said. "We don't have a great explanation for that."
While explanations might be a ways off, treatment is certainly in view. Davis Hospital takes a holistic approach to treating colorectal cancers, bringing surgeons, oncologists, radiologists, gastroenterologists, and pathologists together to care for its patients. Through this multidisciplinary care approach, patients receive the benefit of the whole team's expertise, which is associated with better outcomes.
Combine that with a minimally invasive and robotic approach to colorectal cancer-related surgeries, and patients have a better shot of being back home—and back to their normal lives—sooner than ever. In fact, in some cases, patients can go home the day after their procedure.
Not just for cancer
Baker's expertise extends beyond colorectal cancers; he also provides minimally invasive surgery services for patients with inflammatory bowel disease and anorectal disease. According to the CDC, an estimated 3 million adults had been diagnosed with an inflammatory bowel disease, including Crohn's disease and ulcerative colitis, in 2015. With these diseases affecting 1.3% of American adults, minimally invasive solutions are certainly a saving grace.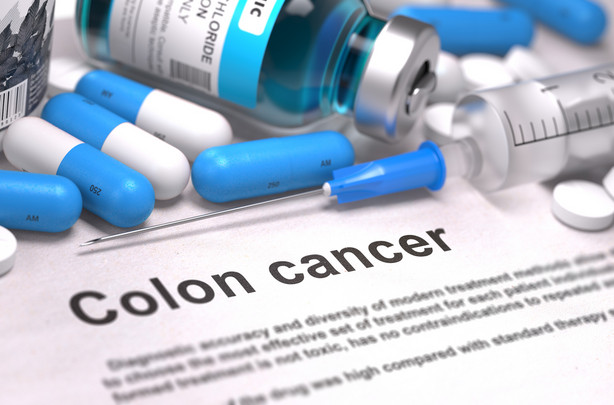 Prevention is key
While colorectal cancer continues to be a leading cause of cancer-related deaths in Utah and across the United States, early detection is the key to a more positive prognosis. Of course, this can be difficult, according to Baker, because many people with colon cancer do not exhibit symptoms of the disease.
That's where screening is key. According to the American Cancer Society, people at average risk of colorectal cancer should start regular screening at age 45. Keep in mind that a personal or family history of colorectal cancers or a personal history of inflammatory bowel disease increases your risk of developing colorectal cancer, and you should discuss more frequent screenings with your doctor.
If you or a loved one is interested in learning more about the minimally invasive colorectal procedures at Davis Hospital, or would like to schedule a consultation with Dr. Baker, call Steward Specialty Surgery of Utah at 801-820-3741.
×