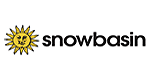 This story is sponsored by Snowbasin.
While 2020 has become known as the year of plans that change and then change again, however, there are some things we can always count on. For example, you can always bank on the exhilaration that comes from carving down a hillside of fresh powder, the joy and laughter brought by being with family and friends in the great outdoors, and the peaceful feeling of enjoying the fresh scent of pine, new-fallen snow and clear mountain air.
Luckily, with the addition of a few safety precautions, you can still enjoy all of these things at Snowbasin Resort this year. If you're looking for a last-minute gift for family and friends, their Last Minute Christmas Sale is the perfect opportunity for you to get something they'll love without the worry about shipping time or going to a crowded store.
The sale goes from Dec. 21 through Dec. 25, so even on Christmas Day you can jump online and snag a quick gift.
$50 off weekday lift tickets
The best days to ski are during the week when the resort is less busy. Monday through Thursday tickets are $50 off during this sale, excluding holiday periods.
Adult: Normally $149, on sale for $99
Senior: Normally $119, on sale for $69
Youth: Normally $99, on sale for $49
$199 all-inclusive weekday package
The all-inclusive weekday package includes a lift ticket, rental package and a group lesson. Similar to the weekday ticket sale, the package is good for any day Monday through Thursday excluding holiday periods. That's a savings of $59 compared to full price. The rental includes skis/snowboard, boots, poles and a helmet. This year, the lesson group sizes are smaller and they meet exclusively outside. People are grouped according to skill—so this is a good gift for any ability level. Consider this for the friend who's never skied before!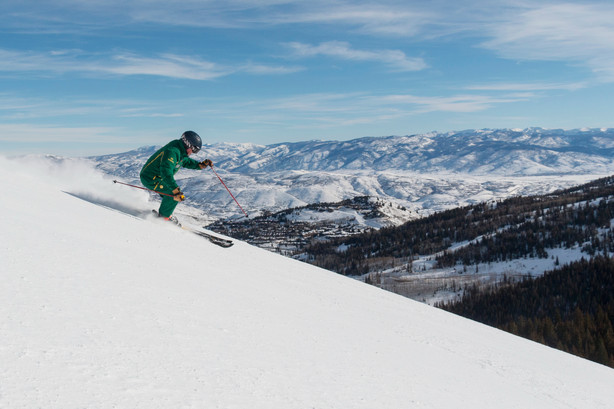 Season pass holder dining gift card bonus
Exclusive to Snowbasin pass holders only, Snowbasin is giving bonus value on gift cards to be used for dining at the resort. Spend $80 and receive $100 in value, or spend $160 and receive $200 in value, while supplies last. Snowbasin's food was ranked No. 3 in the country by Ski Magazine in recent rankings.
This year's dining options include eateries new and old, such as:
Earl's Lodge – Base area dining with baked goods in the morning and burgers, pizza and more offered for lunch.
Cinnabar – Great lunch, appetizer and specialty cocktail options, located inside Earl's Lodge. Reservations available.
Earl's Slopeside Dining – New grab-and-go option offered in the base area with breakfast sandwiches in the morning and Snowbasin's famous cheese fries for lunch
The Overlook – A new, full-service bar inside Needles Lodge.
Old Day Lodge Slopeside Dining – A new breakfast and lunch grab-and-go dining spot next to the Wildcat Parking Lot and top of Littlecat Express.
Strawberry Slopeside Dining – Hot slices of pizza served up at the base of Strawberry Express.
Enhancements and safety precautions
In order to keep all its guests safe this year, Snowbasin has implemented safety precautions in its lodge, restaurants, lines, lifts and slopes. This includes an expanded learning area, a new trail to the Canyon Rim parking area, more outdoor dining options, and much more.
Additionally, guests can rest assured Snowbasin is working to keep guests safe by grouping family or friends together on the lifts and gondolas and reducing capacity on the tram by more than 50%. People taking the lift or gondolas will also have the option of riding with other people, but only if both parties are comfortable.
In addition to crowd control, Snowbasin is requiring face coverings in public areas. They are also providing more public restrooms on the mountain to help reduce crowding in the lodge. To see all of their health precautions, visit Snowbasin's website.
About the slopes
Ranked the No. 1 ski resort in the west for their easy access, you can expect only the best guest experience at Snowbasin Resort (and an easy trip to the resort!). With 3,000 skiable acres and 3,000 vertical feet with 104 runs, 12 lifts and three terrain parks, the ways to enjoy the slopes and the powder never end.
With this many slopes, there are runs available for every skill level. Beginners can enjoy seven easier runs, intermediate skiers will have fun on 30 middle-difficult runs, and advanced skiers can choose from 35 most difficult and 32 expert-only, including the Grizzly and Wildflower Downhill Course from the 2002 Winter Olympics.
Located just a 45-minute drive north of Salt Lake City, Snowbasin is the perfect mini-vacation you can take again and again during the winter season. On busy days, lift tickets may be limited, so visit snowbasin.com or call 801-620-1000 to book now.
×