SALT LAKE CITY — Here are 10 stories you may have missed over the weekend. As always, click on the headline to read the full story.
1. Monolith disappears, rock pile and mini pyramid now in its place
The mystery continues for Utah's favorite (unlikely) sign of alien contact.
The monolith, a 12-foot tall vertical, metal prism, has disappeared from the red rocks of the southeastern desert late Friday evening, according to Bureau of Land Management spokesperson Kimberly Finch. In its place remains a pile of rocks and a smaller pyramid made from, what appears to be, the same material.
2. Dave Prowse, actor who played Darth Vader, dies at 85
Dave Prowse, the British weightlifter-turned-actor who was the body, though not the voice, of arch-villain Darth Vader in the original "Star Wars" trilogy, has died. He was 85.
3. Delta passenger arrested after boarding jet without mask, refusing to leave, police say
Police arrested a 44-year-old man on Wednesday after he refused to wear a face mask on a flight leaving Salt Lake City International Airport.
4. Navajo health executive to serve on Biden COVID-19 advisory board
President-elect Joe Biden has selected Navajo Department of Health Executive Director Dr. Jill Jim to serve on the Biden-Harris COVID-19 Advisory Board.
5. 'Art is a universal language': UVU autism center transitions annual art gallery online
When people step into Utah Valley University's Cole Nellesen Building, they are typically greeted with myriad colorful paintings, drawings and photos.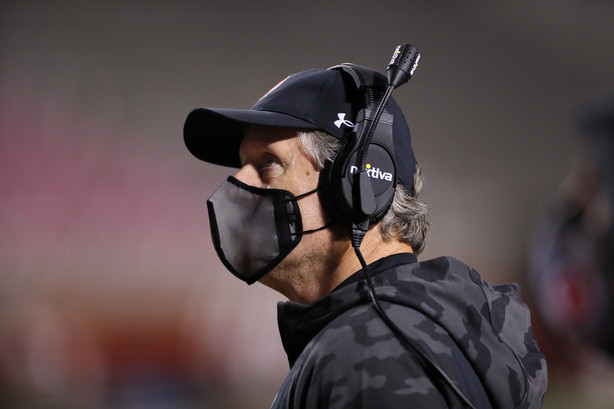 Sports
1. BYU holds steady at No. 8 in AP, Coaches polls despite drop in CFP rankings
The weekend after the committee first seeded BYU at No. 14 nationally — a spot that is far from guaranteed a spot in the New Year's Six bowl games, per tradition — BYU held strong at No. 8 in the Associated Press Top 25 and USA Today Coaches Poll.
2. 'We didn't finish': Utah's 2nd-half collapse leads to come-from-behind Washington win
For Utah, a strong first-half performance was not enough to overcome a surging Washington team that scored 24 unanswered points to come from behind to claim a 24-21 win Saturday night at Husky Stadium in Seattle.
3. Barcello leads BYU basketball to 3-0 start with win over Utah Valley
Alex Barcello had 20 points, seven rebounds and three assists, and Matt Haarms added 10 points on 4-of-5 shooting in his BYU debut to help the Cougars to their third-straight win, 82-60 Saturday night over crosstown rival Utah Valley in the Marriott Center.
4. 'He dusted those guys': Andrew Peasley ignites Utah State offense as Aggies claim 1st win
Peasley rolled out of a collapsing pocket and high-tailed it toward the first-down marker. He hop-skipped over a reaching tackle right at the line to gain the first down, and suddenly he was all alone — sprinting 62 yards into the end zone.
That fourth-quarter run put an exclamation point on Utah State's 41-27 win over New Mexico at Maverik Stadium Thursday night.
5. Sticking together: Timpview DE Logan Fano joining teammate Raider Damuni at BYU
Timpview defensive end Logan Fano, the No. 4 prospect in the state of Utah and a four-star recruit by 247 Sports, has committed to BYU, he announced Saturday on Instagram. He becomes the second Thunderbird prospect to pledge to the Cougars this week, joining teammate Raider Damuni.
×