SALT LAKE CITY — Here are ten stories you may have missed over the weekend. As always, click on the headline to read the full story.
1. Several park goers concerned about capacity at Lagoon
Several park goers said they were concerned after seeing huge lines and crowds at Utah's most popular amusement park.
2. Utah ski resorts prepare for ski season, COVID
The first snow day of the season had people heading to the mountains to take a sneak peek of what's to come.
3. Pence staff hit by COVID-19 outbreak as Biden says Trump has surrendered to pandemic
Vice President Mike Pence campaigned on Sunday despite a COVID-19 outbreak among his aides and President Donald Trump claimed progress as the United States set records for daily infections, prompting Democratic challenger Joe Biden to accuse Trump of surrendering to the pandemic.
4. Many Utahns wake to first valley snow of the season
A cold front swept through northern Utah overnight, bringing precipitation and even the first snow of the season in many places, including Salt Lake City.
5. East Canyon Park becomes Utah's 14th dark sky park
Officials from East Canyon State Park believe darkness is a natural resource worth protecting.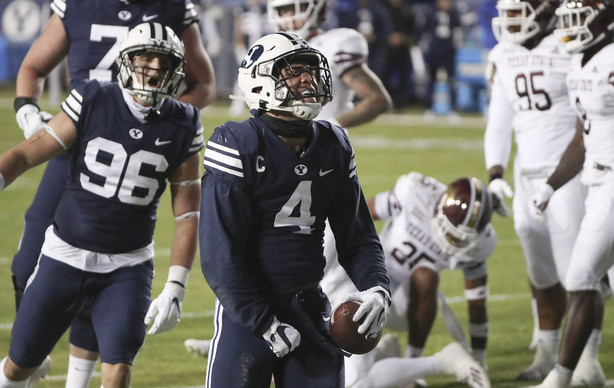 Sports
1. With 6-0 start, BYU inches up to No. 10 in Coaches Poll, No. 11 in AP Top 25
Shortly after some Utahns woke up to find snow fallen in some parts of the Wasatch Front on Sunday morning, BYU continued to rise to its highest mark in over a decade by inching up one spot to a No. 10 national ranking in the USA Today Coaches Poll following a late-night 52-14 win over Texas State.
That win also inched the Cougars up one spot to No. 11 in the Associated Press Top 25.
2. No let down: Wilson tosses 4 TDs in 3 quarters to lead No. 12 BYU past Texas State, 52-14
Wearing a precautionary boot during much of the week and with little at stake against a lower-half Sun Belt squad, Zach Wilson still put on a show.
The BYU quarterback completed 19-of-25 passes for 287 yards and four touchdowns in 2 ½ quarters of work to help the 12th-ranked Cougars roll to a 52-14 win over Texas State in BYU's first home game of the season with 6,000 fans Saturday night at LaVell Edwards Stadium.
3. 'It was tough sledding': Boise State blasts Utah State in season opener
Life after Jordan Love got off to a slow, if not expected start — a 42-13 loss at Boise State in the long-awaited season opener.
4. RSL fails to convert amid playoff push in 0-0 draw against FC Dallas
After 90 minutes of play, being the aggressor meant little. RSL (5-7-7) couldn't finish at the goal, and the two clubs ended the night in a 0-0 draw.
5. Haycock's golden goal lifts Davis by American Fork 1-0 for first state title since 2016
Annie Haycock put in a rebound after striking the crossbar, and Davis lifted the 6A title trophy with a 1-0 win over reigning champion American Fork at Rio Tinto Stadium.
×