SALT LAKE CITY — Here are ten stories you may have missed over the weekend. As always, click on the headline to read the full story.
1. Dr. Angela Dunn speaks at TEDx, addresses Utah COVID case spike
In the midst of the rise in COVID-19 numbers, Dr. Angela Dunn, Utah's state epidemiologist, was a presenter at a special TEDx event in Salt Lake City.
2. Second Republican senator breaks ranks with Trump on plans for Supreme Court appointment
A second Republican in the U.S. Senate on Sunday voiced objections to President Donald Trump's plan to fill a vacancy on the Supreme Court weeks before an election that would cement a 6-3 conservative majority.
3. California wildfire likely to grow from wind, low humidity
The destruction wrought by a wind-driven wildfire in the mountains northeast of Los Angeles approached 156 square miles (404 square kilometers) Sunday, burning structures, homes and a nature center in a famed Southern California wildlife sanctuary in foothill desert communities.
4. 'Not a wise thing to do': Washington County suspends burn season while BLM extends fire restrictions
Due to the ongoing volatility of the fire season, local fire agencies have postponed Washington County's burn season until further notice. The Bureau of Land Management also announced earlier this week that it is extending fire restrictions on public lands spread across several Southern Utah counties.
5. South Salt Lake police searching for 'endangered' missing boy
South Salt Lake police are asking for the public's help to locate a missing 11-year-old boy they say is endangered.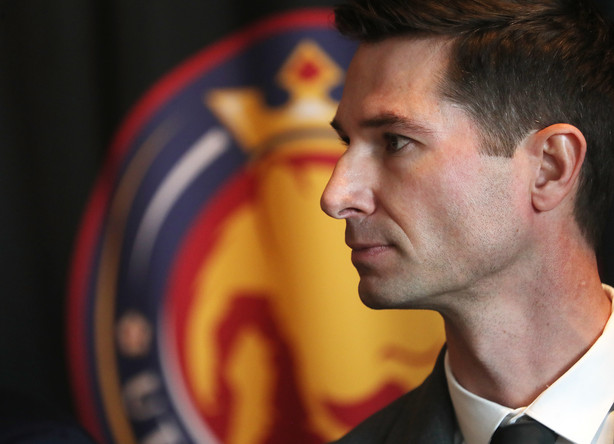 Sports
1. Head coach Craig Harrington, assistant placed on leave prior to Utah Royals' 3-0 loss to Portland in fall series opener
Craig Harrington, the first-year head coach of Utah Royals FC, was placed on administrative leave from all team-related activities prior to the club's first match in the NWSL Fall Series. Assistant coach Louis Lancaster was also placed on leave.
2. Locals in the NFL: Bingham grad Dalton Schultz's 1st career TD sparks Cowboys' comeback win
The former Bingham High standout caught nine passes for 88 yards, including a 10-yard touchdown in the fourth quarter to help spark the Cowboys on a 16-0 run to beat the Falcons, 40-39.
3. Shorthanded Real Salt Lake drop second-straight home match, 2-1 to Vancouver
David Milinkovic and Lucas Cavallini each scored a second-half goal, and Fredy Montero notched two assists to lift the Whitecaps to a 2-1 win in front of an announced crowd of 3,409 fans at Rio Tinto Stadium.
4. BYU up to No. 18 in AP Top 25, drops one spot to No. 23 in Coaches' Poll
The Cougars were ranked No. 23 in the third edition of the USA Today Sports/Amway Coaches' Poll, down one spot from last week.
Meanwhile, the Cougars moved up three spots to No. 18 in the Associated Press Top 25.
5. Skyridge overwhelms American Fork in 41-9 blowout win
That was not the case as the No. 3 Falcons defended their nest by crushing No. 4 Cavemen 41-9.
×