SALT LAKE CITY — Labor Day may be the unofficial end of summer, but it's also the official beginning of when winter sports enthusiasts start planning for life on the slopes.
And with the inglorious early end to last year's ski season due to the COVID-19 pandemic, some resorts in the Wasatch Mountains are prepping procedures that they hope will keep skiers on the hills and employees healthy.
Vail Resorts, which owns ski and snowboard areas across the U.S., including Park City Mountain Resort, recently announced its winter operating plan for the upcoming season.
"We are fortunate that our core experience of skiing and riding takes place outdoors, across huge mountains. However, to help protect our guests, our employees and our communities amid this pandemic, some changes will be required this season," Vail Resorts CEO Rob Katz said last week.
He said the goal is to design an approach that can get the resort through the entire 2020-21 season.
"We do not want to be caught off guard or find ourselves needing to make reactionary changes," he said. "Striving for consistency will provide our guests, employees and communities with as much predictability as possible this season, which we believe is worth the extra effort."
Among the changes outlined are a requirement for guests to wear face coverings to access the mountain and while visiting all parts of resort operations, including in lift lines and when riding in lifts and gondolas.
Guests must also adhere to physical distancing guidelines on chairlifts and gondolas. Lift operators will only seat related individuals who are together or place two singles on opposite sides of a four-person lift, two singles or two doubles on opposite sides of a six-person lift or two singles on opposite sides of larger gondola cabins.
Ski school will be offered as well as on-mountain dining, with adjustments made to help maintain safety. Access to the mountain will be closely managed to ensure social distancing.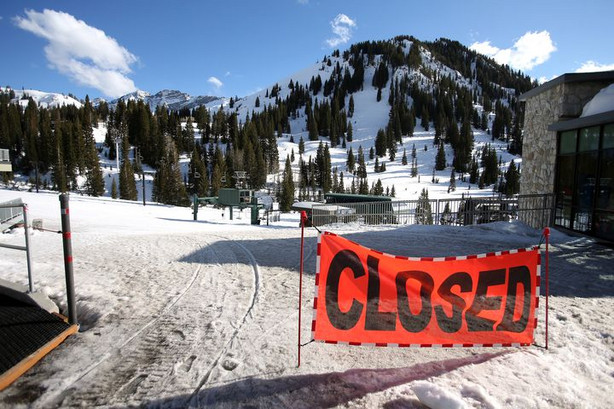 One of the biggest impacts: The company is implementing a reservation system for the slopes and limits on lift tickets to give pass holders priority.
All Vail Resorts North American ski areas plan to open in November, weather permitting.
"There is no doubt this season will be different but we are committed to what matters most, working to protect our guests, employees and communities and doing everything we can to provide great skiing and riding all season long," Katz said.
Other local resorts are gearing up for the start of their winter season, with similar plans for health and safety.
"We will have enhanced cleaning protocols in our hotel rooms and condos ... as well as all of our public spaces," according to Sara Huey, communications manager for Solitude Mountain Resort in Big Cottonwood Canyon. "All rental equipment will be completely sanitized after each use and we'll be rearranging different points of sale, adding the ability to order food and services ahead of time and adding restroom facilities to keep lines from forming."
She noted that restaurants will also have more "grab-and-go" options and expanded outdoor seating to help guests maintain physical distancing.
Huey said last season, ski resorts were really thrown a "curveball" with having to close early due to the pandemic.
"Our planning as we look ahead to this unprecedented season really is focusing more on being able to operate safely and keep our staff safe as well as our guests," she said.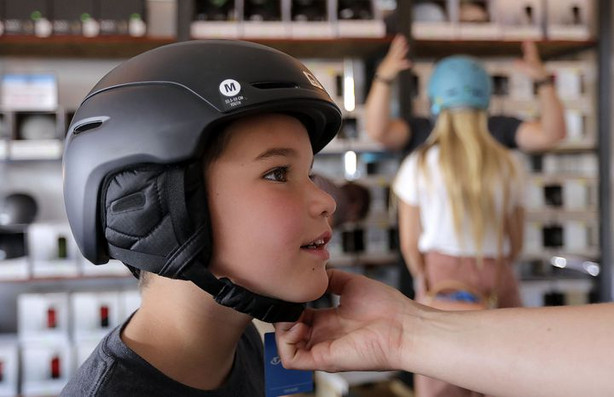 Like many Utah ski areas, Solitude is planning a Nov. 20 opening, weather permitting.
Meanwhile, many Utahns used the long holiday weekend taking the time to catch preseason sales of ski and snowboard gear.
This year marks the 26th annual Ski-a-rama at Ski 'N See — a Utah-based outdoor sports retailer. The coronavirus outbreak forced the company's 14 stores to close two months early, which was a significant hit to its bottom line. With the new season just ahead, the business is hoping to recoup at least some of those losses.
"We made some big changes. We extended the sale, it's usually a two-week sale, we made it a three-week sale. Opening night is usually 5 p.m. This year, it was the opening day (and) we started at noon," said client relations manager Kerry Phillips. "We extended the day of this opening sale, and we did two tents instead of one tent. We've spread everything out to have a lot of room for distancing — we call it 'ski-length distancing,' so we have people spread apart."
The company installed numerous hand-sanitizing stations in various locations inside and under the tent space set up in the parking lot of their Sandy location.
"We have them at the end of the lines right before you go up to cash out so that you can sanitize right before you get to the cashier," she said. "We have masks required inside and outside just because people could get close to other people or when you're checking out. We have our people that are fitting boots, we have them wearing gloves. We've really covered everything."
Draper resident Matt Dynan was among the bargain-seekers shopping for preseason deals. He said he's anxious to get back on the slopes after an abrupt end to the season in March.
"I'm optimistic that we're going to be able to get some sort of a season this year," he said. "It's a lifelong passion for myself and my family, so we're still excited about it."
He said because winter sports like skiing are done outdoors in large spaces, he isn't too concerned about coronavirus being a problem on the mountain.
"As for skiing, everybody's all bundled up and wearing face masks anyways and all the clothes," he said. "It seems like we can come up with some sort of way to still maintain a socially responsible (distance) and keep everybody safe, but still be able to get out there and go do some skiing."
×
Photos
Related Links