SALT LAKE CITY — Prosecutors in rural Idaho want to combine the separate criminal cases against Lori and Chad Daybell, saying the two face nearly identical allegations of working together to keep her children's bodies hidden from authorities.
Combining the cases would make the process more efficient, spare the children's families from enduring multiple trials and relieve an excessive burden on prosecutors who will bring the same evidence and witnesses in each case, Rob Wood, special prosecuting attorney for Fremont County, Idaho, wrote in Tuesday court filings.
The couple is accused of working together to conceal the remains of Joshua "JJ" Vallow and his sister, Tylee Ryan, before investigators uncovered them in Chad Daybell's yard in Salem, Idaho in June. The bizarre cases has focused attention on the couple's rumored apocalyptic religious beliefs and the deaths of their former spouses.
"Due to the nature of the conspiracy charges alleged against the Daybells, the state's evidence in both cases is nearly identical and the trial for each case will be nearly identical," Wood wrote in a motion to lump the cases into one. Judges in the now separate cases have not yet ruled on his request.
Wood's motion comes a week after Chad Daybell's defense attorney John Prior sought the dismissal of charges against his client, saying the allegations are "vague and overly broad." He said there isn't enough evidence to support the judge's decision ordering Daybell to stand trial on each of four felony counts following a July preliminary hearing where prosecutors laid out the evidence against him.
Related:
Prior argued in a motion to dismiss the charges that they are duplicative and prosecutors haven't given specifics about his client's alleged acts or where they took place.
Chad Daybell, 52, faces two felony counts alleging that he worked with Lori Vallow Daybell, 47, to keep evidence hidden, in addition to two more counts of destroying or hiding evidence that Wood said "are the resulting and completed crimes of their conspiracy."
The Daybells have both pleaded not guilty in the cases. Neither has been charged in the deaths of the children who went missing in September 2019. Lori Daybell was first arrested in Hawaii in February after failing to tell authorities the whereabouts of her children. Joshua was 7 and Tylee 17 at the time they vanished.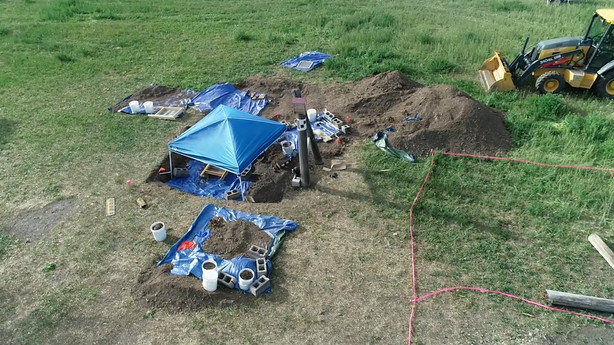 Police serving a search warrant June 9 uncovered the human remains in Salem, Idaho, with JJ's body found in a black plastic bag and his wrists and ankles bound with duct tape. Tylee's remains appeared to have been burned, court documents say. Chad Daybell was arrested that day.
They Daybells are also being investigated by the Idaho Attorney General's Office in the death of Chad Daybell's former wife, Tammy Daybell. She died about two weeks before he married his new wife.
×
Related Stories