This archived news story is available only for your personal, non-commercial use. Information in the story may be outdated or superseded by additional information. Reading or replaying the story in its archived form does not constitute a republication of the story.
THE GREAT OUTDOORS — The summer may have come and gone, but there is still plenty of sunshine ahead. Here's a quick look at five products that can make things more fun for your family at the pool, lake, beach, or just about any other body of water.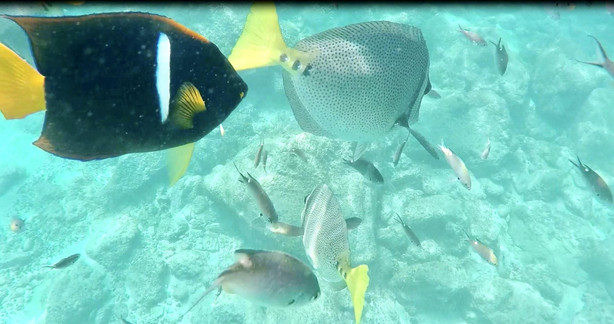 ---
PRICE: $32
GRADE: B+
This is a fun way for young kids to experience snorkeling even if they don't feel comfortable using a mask and snorkel. It's also nice for those who wear glasses and wouldn't be able to see clearly in a snorkel mask.
The Tortuga is inflatable, so you can easily roll it up and throw it in your bag. Once inflated, you can fill the space between the window panes with water for extra clear visibility. The Tortuga even has a camera mount for GoPros and other action cameras. It's made from 12-gauge PVC, which means it is moderately durable but could definitely be damaged in rough conditions.
PRICE: $9
GRADE: A-
Here's another game that's perfect for younger kids. Toss these sea creatures into the pool and then have your kids try to round them up with the net. The characters float at various depths, adding a fun dynamic.
The game comes with five divers and a net. It promotes swim training in a creative way that keeps kids engaged.
PRICE: $10
GRADE: A
Most parents already know about Toypedos. Shaped like torpedoes, they really cruise through the water when you launch them. You can play pass back and forth with them, or let your kids dive to retrieve them from the bottom.
It's pretty easy to get Toypedos to travel 15-20 feet. This four-pack is great for family time at the pool. They're super durable and will last several summers.
PRICE: $19
GRADE: A-
Some of the best water toys are also the most basic. Simply lob these rings into the water and you suddenly have a miniature swimming course. Each ring has adjustable air chambers, so you can customize the depth.
Of course, these rings can be even more fun when you combine them with something else. For example, you could have a Toypedo accuracy contest.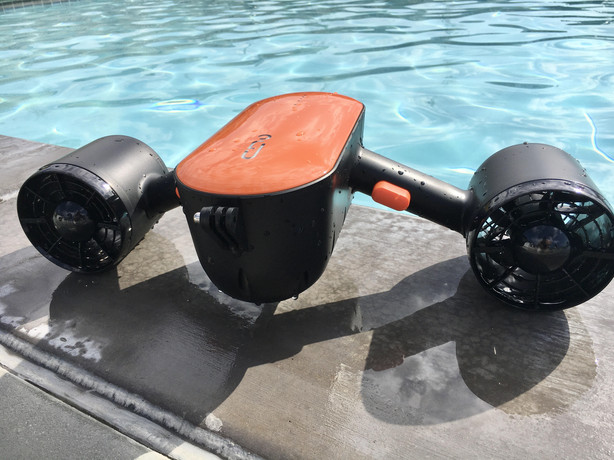 ---
PRICE: $399
GRADE: A-
Sea scooters can be a mixed bag. The cheaper models have horrible batteries and barely muster enough thrust to tow an adult. More sophisticated models are like handheld submarines, but the price tags can be intense. The Geneinno S2 falls perfectly in the middle. It doesn't cost an arm and a leg, but also gives you lots of great features.
This sea scooter weighs less than six pounds and has a built-in 97Wh li-polymer battery that charges in 90 minutes and provides extended life. A pair of anti-rust 350W DC brushless motors power it with up to 22 pounds of thrust. Low speed is 2 miles per hour, while the high speed can reach more than 2.5 miles per hour.
The Geneinno S2 has a depth rating of 98 feet and has positive buoyancy so if you lose your grip, it'll end up on the surface. As an added bonus, parents can monitor and control it with the Geneinno app, so you can help your kids stay safe while they use it.
---
×
Photos