Estimated read time: 2-3 minutes
This archived news story is available only for your personal, non-commercial use. Information in the story may be outdated or superseded by additional information. Reading or replaying the story in its archived form does not constitute a republication of the story.
If your Thanksgiving turkey today was a Norbest turkey, it was grown right here in Utah. But Utah's turkey business doesn't have a lot to celebrate today after just laying off 400 people last week.
It's not just Utah's turkey growers who are suffering this year. The turkey industry across the country has had a very tough year. High feed and fuel expenses in the summer, but low turkey prices at the stores also forced major companies like Butterball and Jennie-O to cut production.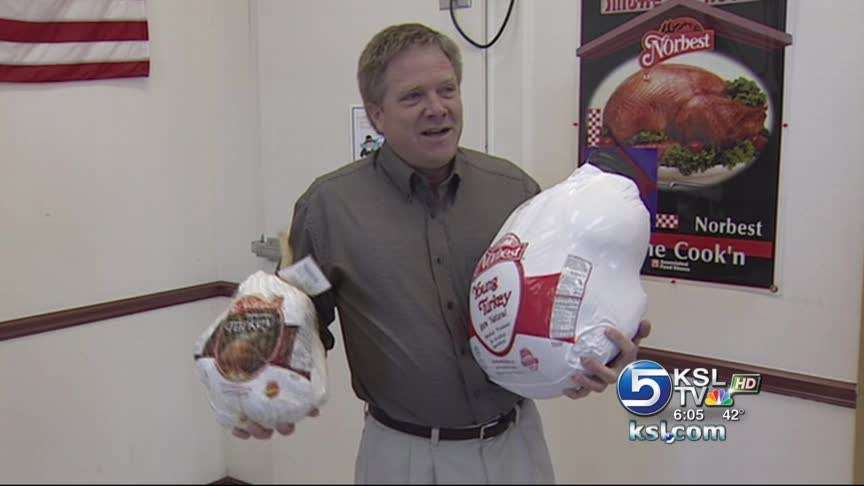 Now, for the first time in a decade you won't hear a turkey gobble in Sanpete County. The last turkeys of the season were processed on Friday, meaning 400 people employed at the Moroni Turkey Processing Plant are now out of work for the winter.
"We've had our most difficult financial year ever this year, and so we do have immediate cash problems. But we are working with our lenders and with our growers to address those. We've been working diligently with our producers, who are the owners of the co-op, and they are on board to go forward," said Kent Barton, CEO of Moroni Feed Company.
When corn prices peaked in the summer at record levels, it was costing the turkey growers much more to feed the turkeys than they could ever sell them for.
Corn prices have stabilized now to the point that the operation can become profitable again, but concerns about feed prices and the ethanol factor remain.
"This year will be a plentiful harvest, but we worry about what will happen in the years that we may have marginal harvests or drought conditions," Barton said.
The winter shutdown means a 20 percent cut in production, reducing the number of turkeys produced next year from 5 million to 4 million.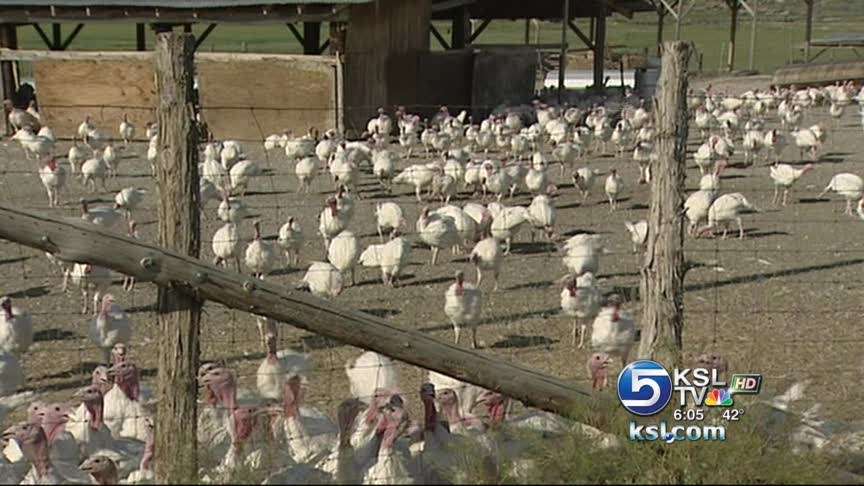 While Moroni Feed Company won't be producing anymore turkeys until springtime, they have more than 10 million pounds of turkey stored right now in this giant freezer. "They come in all shapes and sizes, 9 pounds here and 40 pounds here and everywhere in between," Barton said.
Despite the tough financial times, Moroni Feed points out that the company was founded during the Great Depression and remains optimistic about the future.
"We are committed to the long haul. The adjustments we made this year, while difficult to do, we view as temporary, and they are adjustments that will help us to move forward long term and allow us to be here for another 70 years," Barton said.
Moroni Feed will start delivering newly-hatched turkeys to growers about a month from now. Those turkeys will be ready for market in mid-March when the processing plant reopens and the workers should get their jobs back.
E-mail: spenrod@ksl.com
×
Most recent Utah stories