Estimated read time: Less than a minute
This archived news story is available only for your personal, non-commercial use. Information in the story may be outdated or superseded by additional information. Reading or replaying the story in its archived form does not constitute a republication of the story.
Nancy Pelosi wants it. Barack Obama may want it. President Bush says he'll look at it - a bailout of the Big 3 in Michigan as part of the $700 billion bailout plan. Is that a good idea? Would it help us here in Utah or just people in Michigan? Grant and Amanda talked with ABC Business Editor Charles Herman about that and about the help for millions of Americans who are close to losing their homes to foreclosure. Click here to hear the interview.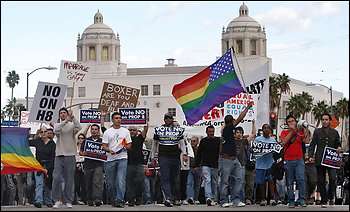 Now that Proposition 8 has passed in California, the legal battles return. What are the arguments in this case? Could the California Supreme Court overturn the constitutional amendment? BYU Law Professor Marguerite Driessen spoke with Grant and Amanda on Utah's Morning News and explained that there are procedural arguments being made that may take care of the case before the constitutional issue is ever addressed. Click here to hear the interview with Marguerite.
×
Most recent News stories