A few months ago, no one could have imagined that face masks, virtual meetings, and online school would become our new normal. Students have made major adjustments, and parents have had their daily family routines turned upside down.
With a new school year starting this month, here are four tips to help you get the most out of a remote learning experience — whether you've been figuring out how to approach remote learning with your kids or been thrust into online classes yourself.
1. Designate a study area
It's easy to focus in a school environment geared toward learning, but you may not have the same luxury at home. So many things compete for your attention — unfinished tasks, family members, or even just your cozy bed.
Try designating a quiet area of your home for your studies, and always study there. Let your family members or roommates know when you will be doing your schoolwork and participating in classes.
In your study area, do your best to eliminate distractions. Cell phones and other electronics are common distractions for students. A recent study published by the University of Chicago found that the presence of a smartphone (even if it's not in use) can reduce brain capacity. Try putting your phone in another room so you can give your full attention to your studies.
2. Be committed and open to new things
Remote learning and online classes may not be a situation you hoped or planned for, but you can still make the best of it by seeing it as an opportunity for learning and growth. The more we put ourselves in situations that stretch us, the more we will be able to solve difficult problems, according to youcubed, a Stanford University program.
You may be feeling too stretched already, but your attitude can make all the difference. Instead of looking at remote learning as a temporary situation, try seeing it as your current reality and commit to making it the best experience possible.
"Online learning requires clear vision and goal-setting to be effective," said Sarah Jackson, an instruction manager at BYU-Pathway Worldwide. "The level of commitment to online learning should be equal to or exceed in-classroom learning for it to be successful."
3. Communicate often
Students who feel confused or discouraged in a traditional classroom can raise their hand and get help. As an online student or a young student doing school work from home, it can be harder to get the same help.
Children may be nervous to speak up, but you can encourage them to ask questions and engage with their classes. Help them identify things they are confused or worried about, and consider offering to help them talk with their teacher about it. The more they practice this, the faster it will become a habit.
Even though classes are online, teachers are still teachers. They are there to help students understand the curriculum and assignments. They may not realize when students are struggling in an online class, but they want to help. Communicate openly, and take advantage of opportunities to meet with them virtually. Address any problems that arise as quickly as possible.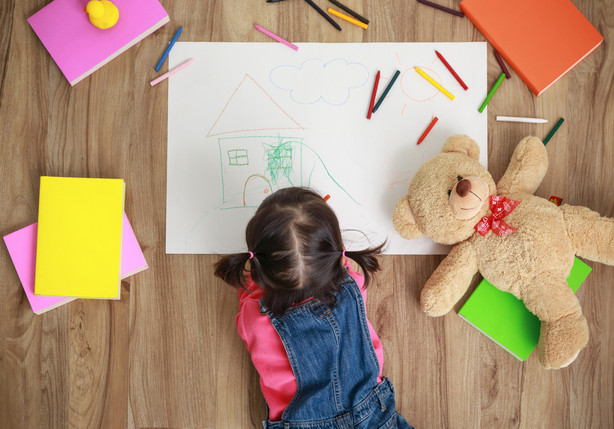 4. Take brain breaks
When your home is your classroom, it can be hard to step away at the end of the day. It's important to make a clean break between study time and personal time so you don't overwhelm yourself.
Make time for activities you enjoy doing! You will perform your best academically if you're maintaining a healthy balance and caring for yourself in all aspects of your life—mentally, emotionally, physically, and socially.
According to OnlineSchools.org, taking breaks while you study actually improves your focus and helps you retain more information. As an online student, it's beneficial to get up and move around during your breaks to keep yourself engaged.
Overall, whether you're a student, parent, or teacher, remember to be patient with yourself. We're all going through this new online learning experience together, and it may take some trial and error to find what works best for you. As you keep an open mind and continue trying, you'll be surprised how capable you are!
×