SALT LAKE CITY — Here are 10 stories you may have missed over the weekend. As always, click on the headline to read the full story.
1. Utah delegates worry virtual Democratic convention to nominate Biden may lack excitement
Par Kermani, a first-time delegate to the Democratic National Convention, said even though the four-day event that starts Monday to formally nominate former Vice President Joe Biden as the party's presidential candidate is being held virtually due to the coronavirus pandemic, there may be a small part for him to play.
2. Local artists find a home at the Gateway amid canceled events
The future is always uncertain, and life itself is often a gamble. Artists who set up shop at local festivals choose to bet on themselves, even though the deck may seem stacked against them.
3. Greener pastures? Parents seeking options for their kids as start of school year nears
With the global COVID-19 pandemic as a backdrop, Tiffany Munns spent months deciding where her children would attend school this fall.
4. Opposing rallies in Salt Lake call for support for police, defunding
Two rallies with opposing messages took place Saturday in downtown Salt Lake City — one calling for police to be defunded and one supporting officers.
5. 'Unique' Speed Week at Bonneville Salt Flats wraps up
As we slow the spread, drivers at the Bonneville Salt Flats were speeding up towards setting land speed records.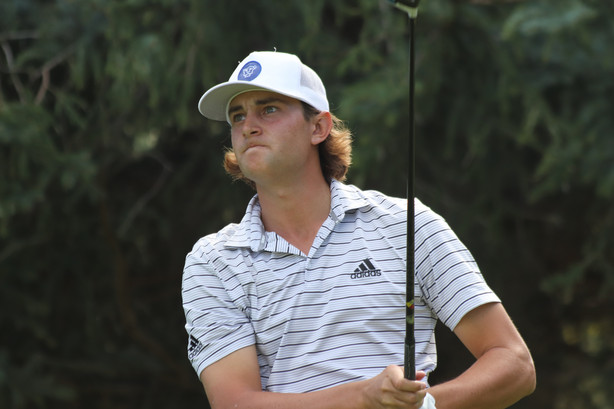 Sports
1. Kuest Complete: Ex-BYU golfer Peter Kuest cruises to 7-shot win at Utah Open for 1st pro title
Kuest shot 6-under-par 66 Sunday to finish with a scorching 23-under 193 to run away with the title at the Siegfried & Jensen Utah Open, claiming his first professional win at the same site as his first collegiate victory four years ago.
2. Jazz will start playoffs without Mike Conley as he leaves bubble for birth of his son
The Utah Jazz won't have their starting point guard when they start the playoffs on Monday.
Mike Conley left the bubble in Orlando Sunday morning to return to Columbus, Ohio, for the birth of his son, the Jazz announced.
3. Role reversal: Is BYU's offense outpacing its defense through 2 weeks of fall camp?
For the second-straight day — really, every day of the second week of fall camp he's spoken to the media — BYU head coach Kalani Sitake has been thrilled with the state of his offense.
4. 'Hungry' Lone Peak defense shuts out Timpview in high school football season opener
John Henry Daley had four tackles for loss, and running back Siale Tahi rushed for three touchdowns to help Lone Peak shut out the Thunderbirds 24-0 in front of just under 1,000 fans in the KSL.com Game of the Week, one of 50 games that kicked off high school football across the Beehive State.
5. Bombs away: How the Jazz reshaped their identity — and why it might lead to playoff success
Utah didn't come to Orlando in search of an entirely new identity, but it was looking to reshape one.
×