SALT LAKE CITY — Here are 10 stories you may have missed over the weekend. As always, click on the headline to read the full story.
1. School district condemns 'abhorrent' quote in Salt Lake high school yearbook
The Salt Lake City School District on Saturday condemned a student's comments published in the just released Highland High School yearbook after a social media post about it went viral.
2. Protesters arrested in clash with Cottonwood Heights police
What started as a peaceful march against police brutality Sunday resulted in fights between some protesters and officers after Cottonwood Heights police tried to prevent the group from walking in the residential roads.
After clashes that included both a few officers and protesters getting injured, eight or nine people were arrested. Firefighters treated those with injuries on the scene, Cottonwood Heights Police Lt. Dan Bartlett said.
3. 'Cocoon' star, local resident Wilford Brimley dies
St. George News has learned that local resident, Utah native and renowned actor Wilford Brimley has died. The character star, known for bringing a loveable folksy curmudgeon personality to such popular films as "Cocoon," "The Natural" and "The China Syndrome" was 85.
4. 1 dead, West Jordan officer injured in exchange of gunfire
A person was shot and killed and a West Jordan police officer was injured Sunday after police tried to pull over a stolen pickup truck.
5. 2 dead after small plane crashes near Cedar City
Officials say a single-engine plane crashed Sunday morning near Cedar City, killing both occupants.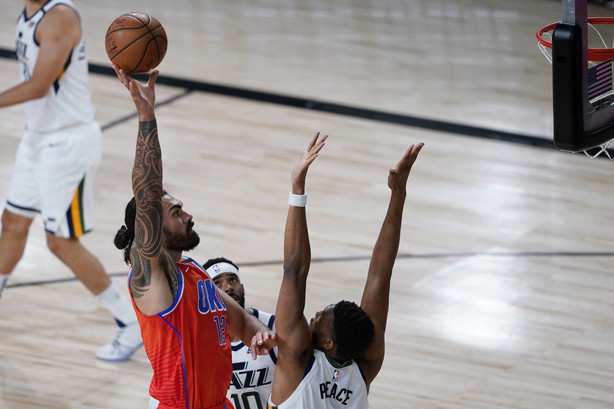 Sports
1. A bubble embarrassment: Jazz routed by Thunder in second game of NBA restart
The Jazz finished Saturday's game with a lineup featuring Miye Oni, Rayjon Tucker and Juwan Morgan. That either meant things went really well or really bad. It was the latter.
Not many things went right for the Jazz in their second game of the restart — an uninspiring, if not embarrassing, 110-94 loss to the Thunder at The Arena in Lake Buena Vista, Florida.
2. Group of Pac-12 players could opt out of football season over medical, social, financial concerns
A group of Pac-12 football players formally submitted public statements Sunday saying they would take action, including potentially opting out of training camps and games this fall, if their demands for health and safety, social justice and fair compensation are not met by the conference.
3. Utes trio lead Archers to 3-1 start to PLL Championship Series; Whipsnakes take top seed
Matt Rambo had two goals and eight assists to help Whipsnakes pull away from the Archers, 17-11 to the top seed and a first-round bye in the seven-team league's championship series Sunday.
With the win, the unbeaten Whipsnakes clinched the No. 1 seed in the knockout tournament and a bye into the league semifinals Thursday.
4. 'It was kind of refreshing': At long last, the game that began the shutdown tips off
A game that was delayed for 143 days was finally played on Saturday. As players warmed up that night in March, no one would have predicted that. And no one has predicted it would take place far from either team's home stadium on a campus players aren't allowed to leave.
5. Pac-12 releases amended 2020 schedule; Utah to start season on road against Washington State
The Utes will begin 2020 play with two road games, starting with a road contest against Washington State on the week of Sept. 26. That game will be followed up with a road contest with Colorado in Boulder. Both games, however, can be "collapsed into a bye week" should it be needed.
×