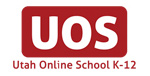 This story is sponsored by Utah Online School.
With less than three weeks until the start of the new school year, many Utah schools are still struggling to know what instruction will look like in fall 2020. Uncertainty is the current norm for most parents, students and even teachers.
"There is no one answer for what the coming school year will look like, but it won't resemble the fall of 2019," writes Anya Kamenetz for NPR. "Wherever classrooms are open, there will likely be some form of social distancing and other hygiene measures in place that challenge traditional teaching and learning. Future outbreaks will make for unpredictable waves of closures."
For students who attend Utah Online School, this is not the case! With the structure and curriculum in place, highly qualified faculty and staff are prepared to continue educating Utah Students with no interruption and with little impact from the COVID-19 pandemic.
Utah Online School offers K-12 students nationally accredited, virtual instruction from highly qualified Utah teachers. As a Utah public school, enrollment and instruction is free.
A pattern of student success
Director Laura Belnap says that during its 15-year existence, Utah Online School has helped tens of thousands of Utah students with a course-completion rate exceeding 90%.
"No matter what happens with the coronavirus, our instruction patterns won't change. And unlike other Utah online public charter schools, there is no cap on the number of students we can enroll—that makes us unique," she says. "We don't operate in crisis mode."
Course offerings at Utah Online School are expansive. UOS offers traditional subjects like reading, art, history and math, along with less traditional courses like computer science, programming, coding, world languages (20-plus), music (guitar, ukulele, piano and more), wildlife and marine biology, honors courses, driver's education and ACT prep. Students can earn physical education credit for participating in any physical activity they are already involved in, such as club sports.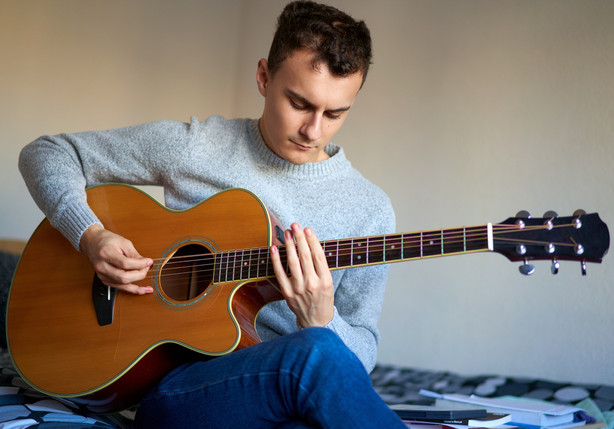 "This is not homeschooling," Belnap says. Certified teachers provide instruction and students are also assigned adult mentors. Trained counselors, tutors and tech support experts are also available to support student's success.
Parents struggled to help their children adjust to a created-on-the-fly online learning program during spring 2020. In fact, research by the U.S. Census Bureau showed parents spent an average of 13 hours each week helping their children with schoolwork.
Parents who enroll their children in Utah Online School for fall 2020 can take comfort in knowing the school is tried and tested. The school has refined its model over the past 15 years and has a proven record of effectiveness and success.
Flexibility to meet family and student needs
"Flexible, but certain" is the motto for Utah Online School in fall 2020. Students can enroll full or part-time. For parents who believe their children need the benefits of social interaction in a brick and mortar school, Utah Online School offers families the option of a blended schedule with children attending classes part-time combined with online learning. High School students can take up to 6.0 credits each school year with Utah Online, and still maintain enrollment at their boundary school.
Schedule flexibility is another benefit Utah Online School offers. Teens and younger students who learn better with a later start can choose a learning time that works best for them. Other students who are engaged in extracurricular activities can arrange their schedule to best meet their individual and personal needs. Blending a school schedule allows students the best of both worlds.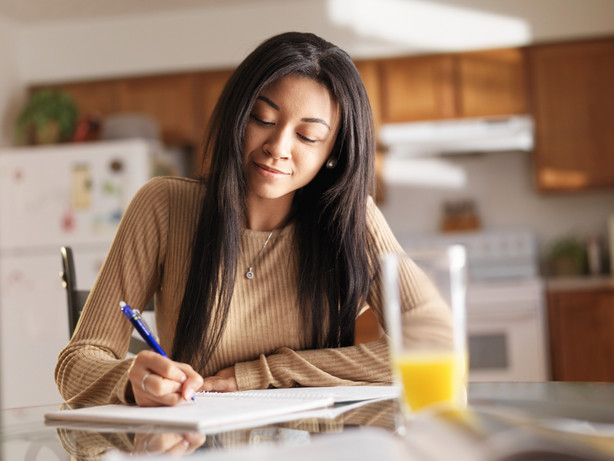 Providing educational certainty
Even before the pandemic, Utah Online School was serving more than 10,000 students each year with more than 100 teachers, counselors and staff. Those numbers are expected to rise sharply this fall as parents seek ways to keep their children safe while still providing them with the best available education.
Belnap says Utah Online School has the ability to adjust as needed to handle the anticipated influx of students. Fall enrollment is currently underway and she encourages parents and students to reach out with questions about how UOS can be a part of their academic plan. Families can contact the school now through its website to ask questions and complete enrollment. Utah Online is the academic solution for students and families! Find out why thousands of Utah students choose to learn with UOS each school year.
×