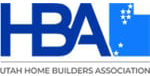 This story is sponsored by Utah Home Builders Association.
They say home is where the heart is, but if the last several months have demonstrated anything, it's that home is where, well, everyone is. And while there are typically myriad reasons to purchase real estate—from investing in an appreciating asset to saving on taxes—several months of stay-at-home orders and social distancing recommendations have made many people rethink what they want in a house.
That's why this year's Salt Lake City Parade of Homes explores homebuying dreams for everyone—and every budget. From 9,000-plus square footage to luxury condos to a prefabricated tiny house, this year's Parade lineup inspires the imagination, begging attendees to consider what really makes a house a home.
Rethinking the dream
The Parade of Homes wouldn't be the Parade of Homes without a few showstoppers thrown in the lineup – the kind of houses that pack grandeur into every wallpapered corner. But 2020's cast of characters recognizes there's much more to a dream house than square footage and high-end finishes.
In fact, the American dream is trending smaller in general, according to the National Association of Home Builders, which reported a yearly reduction in the average size of homes built in the United States since 2016. And while there may always be a market for stunner estates, there are undeniable benefits to living with less, like reduced maintenance costs and greater opportunity for community connection.
With that in mind, Salt Lake's Parade of Homes is right on trend. You'll certainly want to tour the 7-bedroom south bench Draper farmhouse, but you may be equally impressed with what innovative minds and skilled builders can do with minimal square footage—very minimal, considering this year's parade includes a factory-built tiny home.
By broadening the spectrum of what makes a dream home, this year's Parade may show you everything you never knew you always needed, but it may also have you rethinking everything you thought you needed but didn't.
New ideas
Whether or not you're currently in the home-buying market, The Parade of Homes isn't just a catalog for builders, architects and designers. It's a living, breathing inventory of new, beautiful and innovative ideas and trends.
"Year after year, patrons of the Parade have gone home and brought these innovations to life, making our lives more enjoyable," said Jaren Davis, Executive Officer of the Salt Lake Home Builders Association. "It's impossible to understand the impact created by the millions of residents who have walked our halls, bedrooms, kitchens and entertainment areas for 74 years now."
That tradition is an innovation of itself, one that is still standing the test of time. As the first Parade of Homes in the country, Salt Lake's annual event dates back to 1946. And while times—and homes—have changed during the last seven decades, some things haven't.
"What makes a house a home are those times we create while under the roof, standing on the porch, or playing in the yard," said Davis.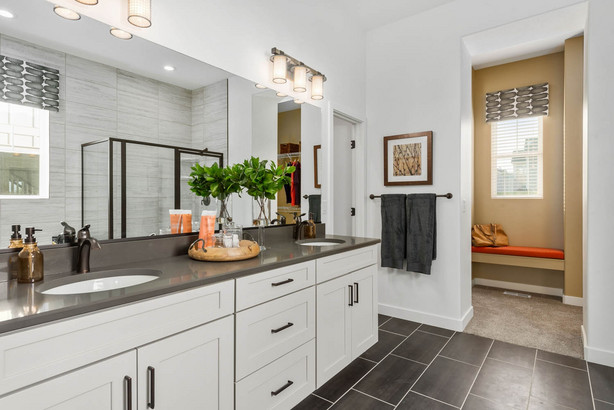 For many families, those memory-making opportunities came into sharp focus this year with the ongoing challenge of COVID-19 quarantining. Being stuck at home has many reconsidering not just what they want in a house, but in the home life they're continually creating.
Health and safety
With the current pandemic in mind, the Salt Lake Parade of Homes is making health and safety its highest priority this year—particularly since its attendees are neighbors, friends and community members. And since unprecedented times call for unprecedented action, the 2020 Salt Lake Parade of Homes will look a little different than it has in prior years.
For one, all attendees will be required to wear a face mask and are asked not to touch surfaces within the homes. Additionally, Parade personnel will be enforcing designated social distancing practices to avoid congestion, and hand sanitizer will be readily available.
While homes will be continually cleaned and sanitized, please do not attend the Parade if you have any symptoms of COVID-19 or have been around anyone who has tested positive for the disease.
The 2020 Salt Lake Parade of Homes runs from July 31 through August 15, closing on Sundays and Mondays. Tickets are $15 each and available for purchase online or through the Parade of Homes app. A $5 off coupon will be available at any Salt Lake Valley Big O Tire. Please note that due to COVID-19 precautions, cash will not be accepted this year.
For more information on the event or to view this year's lineup, visit Salt Lake Parade of Homes.
×