This archived news story is available only for your personal, non-commercial use. Information in the story may be outdated or superseded by additional information. Reading or replaying the story in its archived form does not constitute a republication of the story.
Some say success is a state of mind, while others have clear benchmarks that indicate success.
Most people can agree that Oprah Winfrey is a model of success, with her TV network, her decades-long talk show, her production company and numerous charities. However, her definition of success might surprise you.
"…How to be used in the greater service to life. Ask this question, and the answer will be returned and rewarded to you with fulfillment, which is the major definition of success, to me," says Winfrey in a 2017 commencement address at Smith College.
Business leader and former GOP presidential candidate Herman Cain says, "Success is not the key to happiness. Happiness is the key to success. If you love what you are doing, you will be successful."
No matter how you define it, most can agree that success comes from your daily decisions and not one big decision. Here are five simple daily choices that can help anyone feel successful.
They make the bed every morning
After the alarm sounds in the morning, making an effort to make the bed returns the space to a more presentable, clean position. Psychologically, this act carries weight.
In a now-famous commencement speech at the University of Texas, U.S. Navy Adm. William H. McCraven told the graduates of his alma mater: "If you want to change the world, start off by making your bed."
McCraven, commander of the forces that organized the raid to kill Osama bin Laden and a Navy SEAL for 36 years, explained, "If you make your bed every morning, you will have accomplished the first task of the day. It will give you a small sense of pride, and it will encourage you to do another task, and another, and another. And by the end of the day that one task completed will have turned into many tasks completed."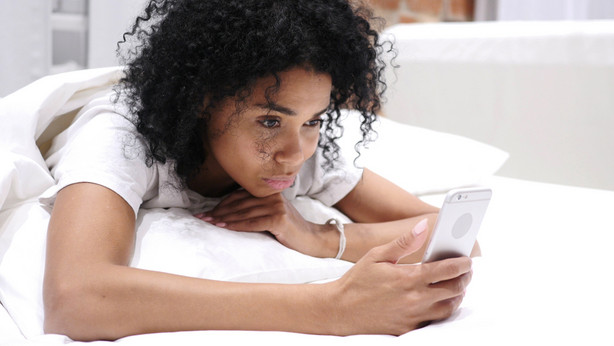 They monitor their media consumption
If you're an American adult, you most likely know the challenges of consuming media. It's so readily available, but there's a fine line between staying informed and drowning in a sea of information and entertainment.
According to a 2018 Nielsen Report, American adults spend more than 11 hours per day consuming media. That's certainly more than half of one's waking hours—and while some of that might include answering emails, communicating with loved ones or reading, the time spent crushing candies, liking memes or reading statuses adds up quickly.
Nearly every smartphone has time tracking features, allowing you to monitor your own screentime. Smart people will use their technology to work for them, and not allow technology to consume all their productive hours in the day.
They meditate often
Through its gains in popularity over the past few years, meditation has secured itself as a healthy way to calm the mind and promote mental health. According to one survey, 68% of people who consider themselves successful meditate often.
While you can't meditate your way to positive thinking for the most part, research does show that it can help reduce stress levels and anxiety.
They stay organized
Taking the time to declutter an area leaves more mental space, more motivation and more time. By the numbers, studies show that eliminating clutter reduces 40% of housework in the average home.
But being organized doesn't just save some cleaning hours— it saves real dollars. Approximately one-in-four adults report being late paying their bills just because they lose them. In the office, employees lose over an hour each day looking for things. When time is money, wasting it looking for something is ultimately frustrating and draining.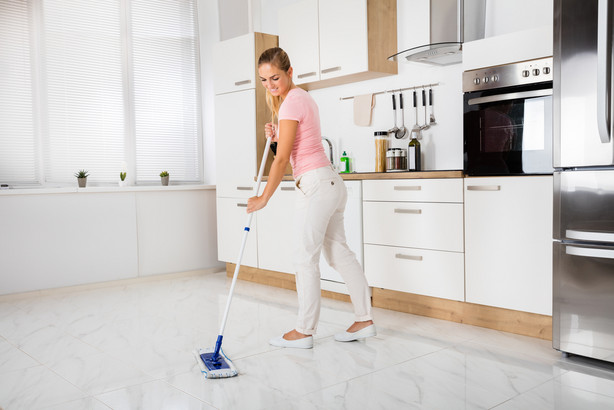 They keep a clean house
Clutter in your environment can also clutter your mind. In fact, the more visual stimuli in your environment the more your brain has to sort out, classify and file, says Sherrie Bourg Carter Psy.D. for Psychology Today. So when you don't take the time to clear off the countertops or put your makeup brushes away, you're setting yourself up for a hectic morning.
Additionally, researchers at Princeton University have shown that clutter makes it more difficult to focus on a particular task. Basically, your brain can get overwhelmed by things that aren't relevant to your task at hand. So while you might still be working on your task, you won't be as efficient as you could be otherwise.
If you want to transform your home into an orderly space that promotes good habits, you don't have to go it alone. Successful homeowners seek home materials that are easy to maintain and keep clean. Giant Carpet One can help you streamline your home maintenance and help keep you (and your home) functioning your best.
×