SALT LAKE CITY — Here are 10 stories you may have missed over the weekend. As always, click on the headline to read the full story.
1. As US grapples with virus, Florida hits record case increase
With the United States grappling with the worst coronavirus outbreak in the world, Florida hit a grim milestone Sunday, shattering the national record for a state's largest single-day increase in positive cases.
2. Trump wears mask in public for first time during pandemic
President Donald Trump wore a mask during a visit to a military hospital on Saturday, the first time the president has been seen in public with the type of facial covering recommended by health officials as a precaution against spreading or becoming infected by the novel coronavirus.
3. Romney calls Trump's Roger Stone commutation 'unprecedented, historic corruption'
Senator Mitt Romney took aim at President Donald Trump's commutation of longtime advisor Roger Stone's prison sentence with a Saturday morning tweet.
4. US coronavirus deaths take a long-expected turn for the worse
A long-expected upturn in U.S. coronavirus deaths has begun, driven by fatalities in states in the South and West, according to data on the pandemic.
5. BYU adds Native American law professor to committee on racial equality and diversity
BYU's eight-member committee tasked with improving racial equality on campus and in the local community has grown to nine members.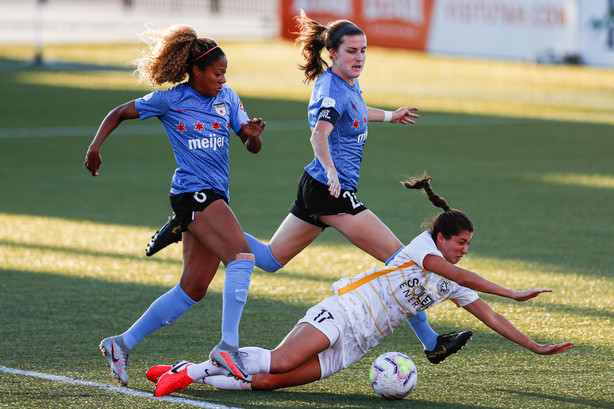 Sports
1. Rusnak, Kreilach lift RSL past Colorado in MLS tournament opener
Albert Rusnak and Damir Kreilach each scored a goal to help Real Salt Lake to its first win of the year via a 2-0 victory over Rocky Mountain rivals Colorado in both sides' opening games of the MLS is Back Tournament near Orlando, Florida.
2. USWNT star Kelley O'Hara's return not enough for Royals in loss to Red Stars
After storming out of the gate with two positive results in their first two games of the tournament, the Royals will enter the knockout portion of the tournament searching for answers.
3. Real Monarchs fall to San Diego in first live pro game with fans since March 11
It took 126 days for live soccer to return to Rio Tinto Stadium, including with fans in the stands.
Those fans were loud — and also disappointed for the host Real Monarchs SLC of the second-division USL Championship.
4. The food, the bubble and the dang swinging door: Utah Jazz learning how to adjust on the fly
If the Jazz can figure things out that quickly in Orlando, they may just be in for a long stay at Disney.
5. BYU-Utah rivalry game gone: Pac-12 makes it official, canceling nonconference games in fall
Cancel your plans for the largest college football rivalry in the state on Sept. 3.
Utah's home opener against BYU is no more.
×