Estimated read time: 5-6 minutes
This archived news story is available only for your personal, non-commercial use. Information in the story may be outdated or superseded by additional information. Reading or replaying the story in its archived form does not constitute a republication of the story.
The impact of the coronavirus pandemic may have dealt a heavy blow to economies across the globe, but there's still at least one sector that's still going strong: Utah's housing market.
Throughout the years, the Beehive State has continued to be a popular place for people to call home. Its affordability, economy, safety, quality of life, and education and health landed Utah in the Top 10 of Wallethub's rankings for Best States to Live in.
If you've been wondering whether or not now is a good time to make a move toward that home you've been dreaming of, the answer is yes.
Here are the reasons why right now is the perfect time to buy the house you've always wanted.
Housing demand still strong
Utah is an attractive location for families, which is good news for both buyers and sellers.
Since there currently aren't enough homes and apartments to keep up with the number of people who want to live here, the state is seeing the effects of supply and demand.
A recent Deseret News article notes that while COVID-19 has slowed the state's surging housing boom, the average price of homes is still expected to rise but at a slower rate, according to James Wood, Ivory-Boyer senior fellow at the University of Utah's Kem C. Gardner Policy Institute.
The bottom line: if housing prices are staying strong, the market is in good shape.
Utah's economy is resilient
If economic worries are making you feel hesitant about buying or selling, here's some good news. Despite the challenges of COVID-19, Utah is faring better than the national average, according to the June 2020 Economic Summary released by the University of Utah's Kem C. Gardner Policy Institute.
The Deseret News recently reported that Stephen Moore, a member of President Donald Trump's economic task force, also praised Utah for being ahead of the curve economically compared to other states.
Mortgage rates remain historically low
In the first week of July, Bankrate reported that mortgage rates plunged to a fresh all-time low for the fifth consecutive week. The benchmark 30-year fixed-rate mortgage dropped to a new record of 3.35 percent, according to Bankrate's weekly survey of large lenders.
And the good news is that these low rates are expected to continue for months to come—but that doesn't mean you should wait to take advantage of them.
"Would-be home buyers interested in a fixed-rate mortgage or those who want to refinance should take advantage of today's low interest rates," Bankrate says. "Today's mortgage rates are low by historical standards, so waiting for even lower rates can mean missing an opportunity."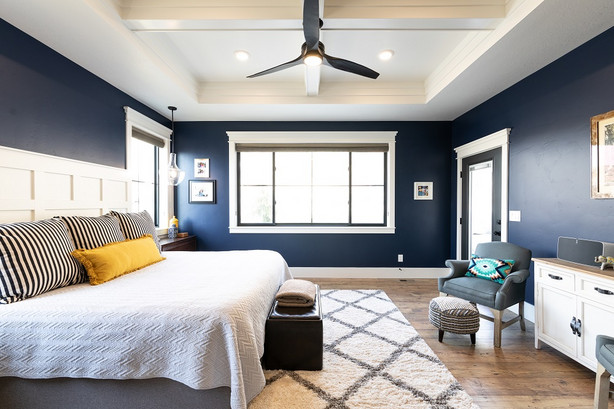 Low mortgage interest rates means that you have more 'buying power' and improves housing affordability. Due to the strong economy, housing demands, and the increasing cost to build new homes over the past few years, it's no secret that home prices have gone up.
The topic of affordability is always at the forefront of the housing conversation. Fortunately, the low interest rates that we are currently experiencing help to make homes more affordable. When you don't have to pay as much for your mortgage to the bank in interest you can take that money and buy more home.
For example, if you look at a $200,000 mortgage, a rate rate of 1%—such as from 4.5% to 3.5%—leads to a monthly savings of $167 on a $200,000 mortgage. A 1% rate drop can generally add about $30,000 to your budget.
Upgrade while demand is high
Perhaps you've outgrown your current living space or months of quarantine have shed light on everything you wish was different about your current home. Whatever reason you may have for wanting to upgrade, now is the time to do it.
As mentioned above, mortgage rates are at historic all-time lows, meaning it may make perfect sense to upgrade to a bigger home. If your current rate is higher than what you could be paying on a new home, it could be easy to justify buying a home that better fits your needs for your money. Lower rates mean smaller monthly payments and more purchasing power.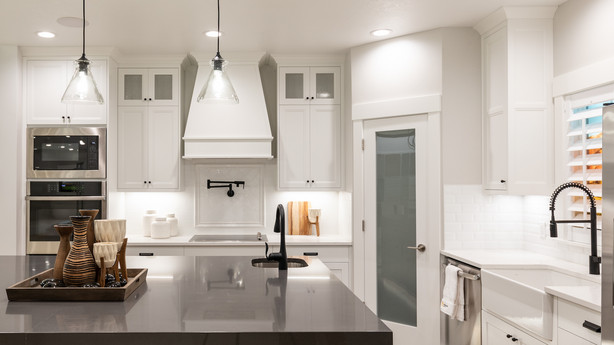 New developments provide a variety of options
A dream home and a dream neighborhood go hand in hand.
If you've had your heart set on living in a certain area and are continuously let down by the limited number of options available, take heart. With new developments taking place all over the state, the chances of finding your dream home in your dream neighborhood are looking good.
Builders like Visionary Homes are building in the most sought-after locations throughout Utah, giving you a chance to live exactly where you want.
Take the survey and design your next home and community
If you're looking to get into your dream home while the housing market is hot, Visionary Homes is committed to making the home buying process as easy as possible.
And because Visionary Homes understands that your dream home may look different from someone else's, they invite you to participate in two different surveys. First, they want to know what you're most looking for in a new home. Second, they want to know what you're looking for in your next community.
The information they receive from the home survey will assist them in making all of your homeowner dreams come true.
The first 50 respondents for each survey will receive a $10 Amazon gift card and one lucky winner will receive a $500 Amazon gift card.
Your opinion matters. We would love to hear from you so that we can design new homes and neighborhoods according to Utah's preferences. Take the survey here.
×