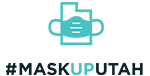 This story is sponsored by Utah Hospital Association.
Now that masks are mandated in nearly every Utah county, it's more crucial than ever to find a mask and keep it with you. While many people find wearing masks to be uncomfortable, you can rest assured that even the greats—like Batman and Mr. Incredible—don masks for their safety and for others' safety.
Even though it's required to wear a mask in public, you can consider your choice to wear one a life-saving choice. And what do superheroes do? Save lives. So tie on your mask and take this quiz to see what masked superhero you really are. Be sure to enter your information at the end for a chance to win a gift card!
×