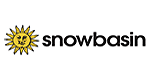 This story is sponsored by Snowbasin.
Despite the spring shutdown putting a damper on the end of the ski season, Utah ski resorts saw high levels of snowfall and had a great overall season. Snowbasin Resort had 150 inches of snow in January, making the runs—and views—nothing short of breathtaking.
As the remnants of freak winter storms quickly melt away, skiing might be the last thing on your mind. However, now is the time you should be thinking about the slopes—because now is the best time to score a deal on season ski passes.
Spring prices extended
Since the 2020 ski season was cut short because of COVID-19 shutdowns, Snowbasin is extending their spring season pass sale to make up for that lost time. Buying your pass now for the next ski season can save you hundreds—but those prices are only effective through June, so hurry!
Additionally, returning season pass holders can score an even better discount. Snowbasin is offering their loyal pass holders from the 2019-20 season a 20% discount on their season pass renewal, due to the early closure caused by COVID-19.
Summer fun
Snowbasin Resort is more than just a world-class ski destination—their summer activities are just as thrilling as the winter ones. Starting June 27th, the resort will be open on Saturdays and Sundays, leaving you plenty of time to take the gondola, go hiking and even mountain biking. All of this is included with a Premier season pass for the 2020-2021 ski season.
Peace of mind
Since the future is largely unknown, many people are concerned about future pandemics or unforeseen emergencies. Snowbasin season pass holders can rest assured their ski days will be reimbursed for mandated resort closures, stay-at-home orders, season-ending injuries or even pregnancy. Refunds are based on the number of days skied and the date of the request. If Snowbasin is unable to operate at all next season, 100% refunds will be issued.
Financial flexibility
With most people's stimulus checks long gone, the ski and snowboarding experts understand the importance of financial flexibility. You can lock in their spring sale prices and still pay in increments. The first payment is due when you get the pass, the next third is due August 1 and the final third is due on October 31. The best part is there's no credit check or additional fees for choosing the payment plan option.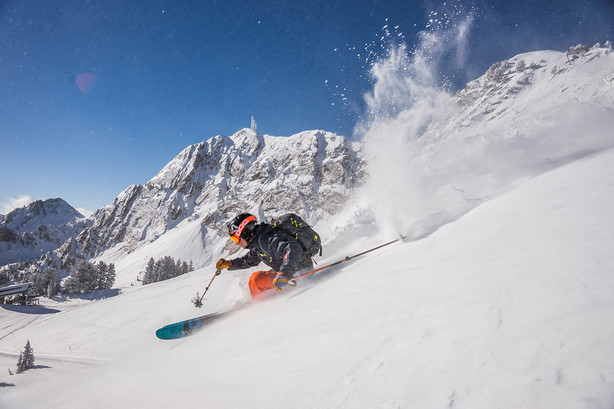 About the slopes
Snowbasin boasts an impressive 3,000 skiable acres and 3,000 vertical feet with 104 runs, 11 lifts and three terrain parks. For those new to skiing, you can rest assured that this is a good thing. Snowbasin is the No. 3 ski resort in the west on Ski Magazine's Best Ski Resorts 2019 list.
With as many runs as they boast, there are plenty of areas for all levels of skiers and snowboarders alike. Beginners can enjoy seven easier runs, intermediate skiers will have fun on 30 middle-difficult runs, and advanced skiers can choose from 35 most difficult and 32 expert-only, including the Grizzly and Wildflower Downhill Course from the 2002 Winter Olympics.
Access and atmosphere
As the winner of Ski Magazine's Access Award, one of the most-cited reasons that skiers and snowboarders love Snowbasin is the peaceful atmosphere and lack of competition for fresh snow. Because the resort has so many runs and skiable miles, and is just far enough off the beaten track, the influx of tourists that often clog the Big and Little Cottonwood Canyons won't trample the runs at Snowbasin.
Additionally, the location is prime for people who prefer more skiing and fewer traffic problems. It's only a 45-minute drive north of Salt Lake City — and traffic usually goes the opposite way.
To get the best deals on one of Utah's top ski destinations, buy your season pass by June 30th, 2020. Visit snowbasin.com or call 801-620-1000 to order.
×