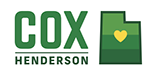 This is a paid ad by Cox for Governor.
Utah gubernatorial candidate Spencer Cox holds a 6-point lead over former governor and current challenger Jon Huntsman, according to a recent poll by Y2 Analytics. The poll surveyed 691 registered Republican voters June 13-16.
Asked who they would vote for if the election were held today, 34% said they would cast their ballots for Cox, compared to 28% for Huntsman, 20% for Greg Hughes and 9% for Thomas Wright with an additional 9% undecided.
The same survey found 62% of those polled had a favorable view of Cox, compared to 55% for Huntsman. The participant pool was modeled after the ages, genders, registration status, geographic location, length of registration and past election turnout of the 2018 election.
Mail-in voting is currently underway and ballots can be submitted until June 30. If you don't want to put your ballot in the mail there will be drive-up locations where ballots can be dropped off on June 30.
For Utahns, the current Republican primary election is critically important. There is an extremely high probability the winner of the GOP primary for governor will be the next leader of the state, meaning this contest is arguably more critical for Utah than the November general election. After facing the widespread fear, uncertainty and division of the past several months, choosing the right candidate is essential.
The Cox attraction
Cox joined the Utah political scene from the ground up – literally. A native of Fairview, Utah, Cox grew up understanding the benefits and challenges of rural Utah life. After graduating with honors from Utah State University and Washington and Lee School of Law, Cox gave up a successful career in a Salt Lake City law firm to return to his rural roots – where he could raise his family on a farm in Sanpete County. Cox believes in public service and has proven his leadership at every level of government, serving as a city councilman, mayor, county commissioner and state legislator before serving as lieutenant governor.
That perfectly balanced life of farm, family and civic service was disrupted when Gov. Gary Herbert asked the freshman representative Cox to become his new lieutenant governor. Leaving his rural roots wasn't an option, so Cox accepted on the condition he could commute to Salt Lake City from Fairview – four hours roundtrip every day.
Confirmed unanimously by the Utah Senate, Lt. Gov. Cox gained hands-on experience leading the Beehive State. As lieutenant governor, Cox worked on issues that matter to everyday Utahns, from rural economic development to opioid abuse prevention, statewide emergency preparedness, suicide prevention and service and volunteerism – to name a few.
Cox on the issues
His experience under Herbert – who has endorsed Cox for governor – combined with his rural roots and business know-how, have perfectly positioned Cox to tackle important issues: rebuilding the Utah economy; transforming the education system; protecting second-amendment rights; defending the constitution; supporting and strengthening Utah's families; returning power to state governments; creating the right kinds of jobs; managing Utah's public lands fairly; protecting the right to life; giving rural Utah a voice; and making the state work better for taxpayers.
Additionally, there's one more issue Cox cares deeply about: restoring Utah's values of civility and service.
That concept is especially attractive to many Utahn's who are exhausted by Washington D.C.-style politics. Rest assured Cox shares your concern – in fact, his campaign website addresses it as one of his critical reasons for joining the race:
"I'm running because politics is fundamentally broken in our country. It has become a competition to tear people down instead of a competition of ideas and bringing people together. Our willingness to help our neighbors and desire to collaborate to solve problems makes us unique in this increasingly toxic environment of tribalism. I've seen it growing up in Fairview and in every town we've visited this year."
Those visits made an impression – and not just on Cox. The Y2 Analytics poll reported 62% of respondents had a favorable impression of Cox, 7 percentage points higher than Huntsman. That favorability led Cox to win the delegate vote at the Republican nominating convention, making him the clear conservative choice for governor.
Much of that favorability can be credited to Cox's ambitious Utah cities and towns tour, which he announced last June. The stated goal of the tour was to visit all of Utah's 248 cities and towns. It was Cox's way of getting to know the entire Beehive State – and his chance to make a difference. Cox and his wife, Abby, have joined volunteers in service projects in many communities along the way.
For many Utahns, this spirit of goodwill couldn't come at a better time. With the COVID-19 situation creating social and economic turmoil and race relations spurring anger, outrage and division throughout the state and country, there's never been a more critical time to come together in a common cause – as Utahns.
"2020 has not been for the faint of heart," Cox states on his website. "It's been said that adversity doesn't build character, it reveals it. Utah, over these last few months, I have seen you — and I have never been more proud to call you my home."
For more information on Spencer Cox, visit VoteCox.com.
×