SALT LAKE CITY — The phone calls wouldn't stop.
Days after a riot that saw cars overturned and Salt Lake City buildings defaced, Lex Scott, the founder of the Utah chapter of Black Lives Matter, was still getting nearly nonstop calls from media members.
"I think my boss might fire me if I don't get off the phone," Scott said, only somewhat joking.
She's had to clarify time and time again that neither she nor the chapter she started in Utah was responsible for the riot that occurred on Saturday. It wasn't a Black Lives Matter event and Scott wasn't even in the city. But when she saw what had occurred, there was some sadness, if not anger.
In the chaos, the message can often get lost. Instead of talking about actions that can be taken to prevent another unnecessary death, like the death of George Floyd in Minneapolis that's led to mass protests throughout the world, the narrative turns to the violence and mayhem.
That's why Scott and other Utah civil rights leaders have denounced the actions that occurred on Salt Lake City's streets on Saturday — especially because they have a hunch that's where those actions likely end.
"If your activism only consists of destruction and not building, that is not activism," Scott said. "That is also not what this movement is about. This movement, the Black Lives Matter movement, has never been about inciting violence and destroying property — this movement has always been about fighting against police violence and fighting for black lives."
It isn't a new fight — not in Salt Lake City; not in the United States. And while Utah civil rights leaders are thankful more local citizens appear willing to stand up against injustices, they do still believe it has to be done in the proper way.
Something can burn down in nearly an instant, it's harder to build something up.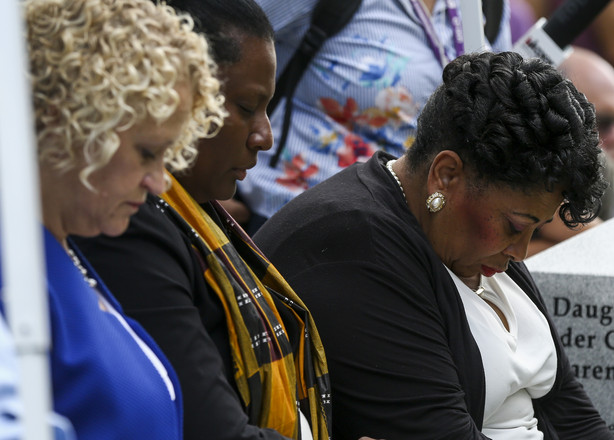 Since forming in 1918 to help fight discrimination in schools, the Salt Lake Branch of the National Association for the Advancement of Colored People has sponsored civil rights legislation, helped with voter registrations, and provided resources to help with injustices.
The path to change is rarely easy and is rarely short, but the Salt Lake NAACP has won battles for citizens, for legislation and for students.
"The NAACP in Salt Lake City, we've been here since 1918 — and nationally we've been around for 111 years," NAACP Salt Lake Branch President Jeanetta Williams said. "We've had a lot of battles. We've fought a lot of battles in court. And we've won a lot. We want people to look at the NAACP as a source that they can become involved in."
For people looking to support the cause, Williams suggested formerly joining organizations, donating time and money, and making their voice heard in voting booths to help policies get pushed through.
When the protests die down, changes will still need to be made and that'll be done in capitol buildings, voting booths and courtrooms.
"We are just encouraging folks to become involved in the organizations that support equality, and organizations that are not going out and being negative," Williams said.
The NAACP and Black Lives Matter, along with the majority of civil rights groups, welcome members of all races, ethnicities and backgrounds to join them.
The groups, too, encourage protests as long as peace is maintained — like what mostly occurred on Monday in Salt Lake City.
On Monday, moments after Salt Lake City police officer Metui Tautuaa took a knee with protesters in an act of peace and understanding, MJ Powell approached a line of officers and thanked several of them for their service.
"I'm a Black Lives Matter activist, but I'm also a human being," Powell said. "I like to think freely and clearly, and when people here want to talk, we don't shut that down. We encourage conversation. Conversation accomplishes more than bricks and looting every day. I'm not going to allow them to make a narrative out of that."
That narrative is what frustrated Scott so much. She went to Minneapolis to participate in what she hoped would be peaceful protests last week and saw rioters burn down buildings and cut the fence to a police precinct that ended up in flames. And then she heard about what happened in her own city and the frustration only grew.
"I just didn't want the message to be lost," said Scott.
The Utah chapter of Black Lives Matter was created to specifically push for police reform. In the last six years, the group has held numerous peaceful protests to help keep the conversation moving toward that goal, and Scott has written a police reform bill that she hopes to send to Congress.
Black Lives Matter will hold a protest on June 10 at the Capitol Rotunda.
"This is a peaceful protest," an event listing says. "We do not destroy property or incite violence. We believe in self defense only. All activists must wear a mask and stay six feet apart. We will have designated areas. We are pushing for police accountability and transparency from our lawmakers."
×