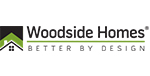 This story is sponsored by Woodside Homes.
If you're looking for a new home during this unprecedented time, you might encounter a few challenges. Some agents or homeowners might be hesitant to allow strangers to peruse their most private living spaces, especially if the house is home to an elderly person(s) or someone who is immunocompromised. Other sellers might be waiting to list their home until the circumstances in social distancing change.
In addition, many industries are scrambling to figure out best business practices and are having to find new ways to give customers a valuable experience. Thankfully, homebuilders, like Woodside Homes, are able to provide an array of virtual shopping tools to assist in the process of finding and buying a home.
From beginning to end, virtual home shopping can take you through the process of finding and buying a home, all from the safety and convenience of your home or apartment. This means that despite social distancing restrictions, and thanks to online tools, you can still take full advantage of Utah's competitive real estate market and historic low-interest rates.
Here are five ways virtual home shopping gives you the edge in getting the home of your dreams.
Online house-hunting tools
In what seems a distant memory, it's hard to believe that homes used to be found by such simple means of newspaper listings, or by driving around, looking for sale signs. Now, searching for online homes is what nearly half of all potential buyers first do, even before contacting an agent, says the National Association of Realtors.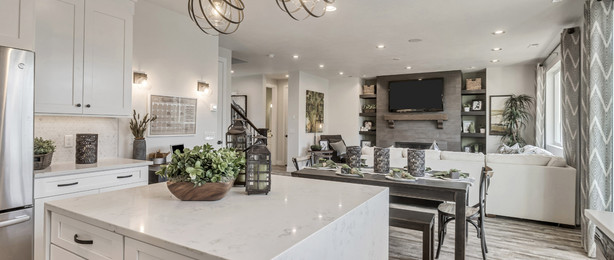 Some companies, like Woodside Homes, offer tools that can help you narrow your search by helping you find homes in specific neighborhoods and school districts, with additional filters for finding homes in a certain price range, square footage, number of bathrooms, and number of bedrooms.
Online links to Google Maps will also enable you to explore what's nearby, allowing you to calculate commute times, school drop-offs, and even the weekly Costco run.
Virtual 3D tours and Images
One of the challenges facing many agents and homeowners trying to sell their home is how to properly present the home in a persuasive way. This challenge is only compounded while not being with the potential buyer in person.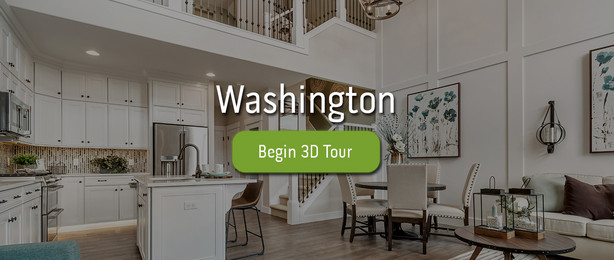 Some homebuilders, like Woodside Homes, are well equipped to help you experience each home you're interested in, all without the pressure of an agent walking beside you.
Many of the newly constructed Woodside Homes listed have self-guided 3D tours available online, allowing you to explore every nook and cranny of the home, with multiple floor plans available. Videos are also available, giving you a customized tour through your future living space.
With high-resolution photos covering every inch of space, and 3D virtual tours, viewing online properties has never been easier, or more effective in conveying what the home is like to live in.
Virtual personal assistance
Home buying is a highly emotional experience for most people. In fact, according to Housing Wire, 44% of Americans say that they get very nervous when thinking of buying a home, and 40% say it is the most stressful event of their life.
Naturally, where there is stress, there are many questions. Thankfully, builders like Woodside Homes offer easy access to online sales professionals to help answer your questions, point you in the right direction, and give you some peace of mind during this big life event.
Virtual document signing
If you bought a home anytime before the last year or two, you probably had to sign a stack of hard-copy papers, and then went straight to a hand massage after the last document had been signed.
Now, thanks to electronic signature options, buyers and sellers both can get the long process over much more quickly (and painlessly!).
Modern technology has changed—for the better—the way houses will be bought and sold. Despite the present circumstances, real estate professionals have adapted to give the customer the best home-buying experience possible.
Woodside Homes is thriving for these reasons. Their online experience has been specifically curated to be thorough, easy, and efficient in helping you find your next home.
Since 1977, Woodside Homes has striven to be synonymous with integrity, excellence, and design innovation. As one of America's top 30 homebuilders, they are committed to providing the knowledge, experience, and processes that encourage customers to realize their ideal lifestyle—whether that be virtually in person.
Contact them today at woodsidehomes.com/utah or 801-849-9397 to find your next dream home.
×