SALT LAKE CITY — When Quin Snyder became the head coach of the Utah Jazz, he knew the importance of Jerry Sloan to the game and to the NBA.
Snyder was an expert on pick-and-roll basketball — the play Sloan's teams popularized. And he had spent multiple seasons in the San Antonio Spurs organization — the franchise which had emulated what Sloan had done with the Jazz.
"He was a mentor for me from afar until I got to know him," Spurs coach Greg Popovich said of Sloan on Friday. "A man who suffered no fools, he possessed a humor, often disguised, and had a heart as big as the prairie."
Snyder already knew what Sloan's legacy was on the court, but he didn't quite realize how vast it was off it.
"But, upon living in Utah, I became acutely aware of just how much he truly meant to the state," Snyder said in a statement Friday.
Not long after the news of Sloan's passing was released, red flowers were placed on the J-note statue outside of Vivint Arena. A John Deere hat soon followed.
It was the beginning of a memorial that is expected to grow over the growing days as Jazz fans — no, Utahns — stop by to pay their respects. Because Utahns saw that "heart as big as a prairie" for three decades.
"Jerry Sloan will always be synonymous with the Utah Jazz," the team said in a statement. "He will forever be a part of the Utah Jazz organization and we join his family, friends and fans in mourning his loss. We are so thankful for what he accomplished here in Utah and the decades of dedication, loyalty and tenacity he brought to our franchise."
The fan base and state had the same dedication and loyalty toward him.
They cheered him loudly as he won game after game — even when most of them probably didn't approve of his colorful language.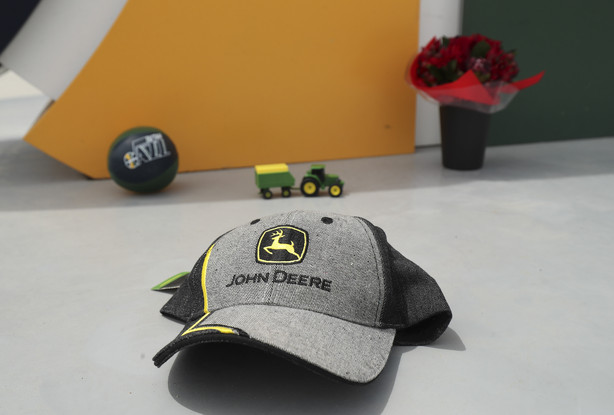 They shouted for justice over how their beloved coach never won the NBA Coach of the Year award (Sloan finished second in 2004 and in 2007) despite his consistent greatness.
They cried when he resigned midway through the season in 2011, officially ending the greatest era in franchise history.
And they rose to their feet each and every time he was shown on the screens at Vivint Arena attending games in recent years, thanking the man for so many lasting memories.
"I love Utah," Sloan said during his speech on the night the Jazz lifted a banner in his honor in 2014.
Utah loved him right back. So on Friday, the state mourned.
"I didn't expect to cry today," Lt. Gov. Spencer Cox said on Twitter. "Jerry wouldn't like that. I'm heartbroken. Much will be written and said about him, but this is all you need to know. They say you should never meet your heroes... but over the past few years I did. And he was everything I hoped he would be."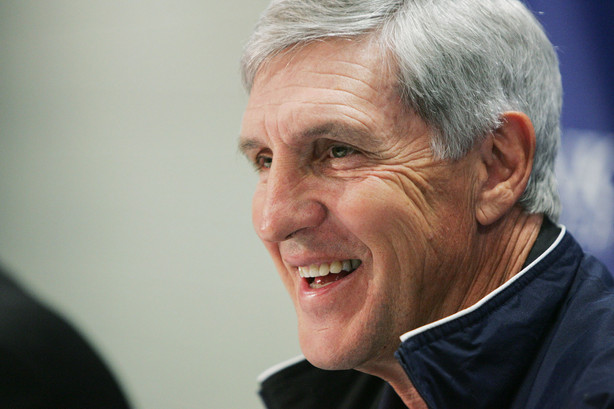 He was a man that helped raise multiple generations of Utahns. As he patrolled the sidelines coaching players like John Stockton and Karl Malone and later Deron Williams and Mehmet Okur, the state watched. His selflessness, his grit, his toughness rubbed off on more than just the ones wearing Jazz jerseys.
"Jerry Sloan wasn't just a coach for the Utah Jazz, he was our coach," Salt Lake City Mayor Erin Mendenhall said. "We looked up to coach Sloan and learned from him because he was a man of dignity and principle. His impact is profound, and we will forever appreciate his contribution to our state."
Said Gov. Gary Herbert: "Jerry Sloan was a fierce competitor and disciplinarian – and he was the heart and soul of the Utah Jazz for years. His emphasis on defense and team play got the most out of the players' raw talent. He was 'old school' and will be greatly missed."
Said Sen. Mitt Romney, R-Utah, "Jerry is an icon — an embodiment of Utah values. It's hard to put into words the impact he's had in our state."
By Friday afternoon, Jazz-colored balloons had been attached to the J-note as fans continued to pay their respects at the place where a young farm boy from Illinois became a Utah legend.
"I was honored by the opportunity to follow in Coach Sloan's giant footsteps, and subsequently humbled by the task of trying to uphold the standards and the success that are synonymous with his legacy," Snyder said. "The clear identity that he established for Jazz Basketball — unselfishness, toughness and the essential importance of team — has always left a palpable responsibility to strive for in carrying forward. He will be missed and mourned by the Jazz family, the NBA and beyond."
Jeanetta Williams, president of the NAACP Salt Lake Branch, honored Sloan for his tenacity and believing in his players. "He defended and stood up for his players on the basketball floor," she said in a statement. "If the opposing team was roughing up the Jazz players, Coach Sloan had no problem charging after them. The players knew that Coach Sloan believed in them. He was a man of character and integrity."
Utah Attorney General Sean Reyes recognized Sloan for his leadership and courage, saying he is in elite company among the Mount Rushmore of NBA coaches. "In his later years, Coach fought Parkinson's disease and dementia the way he fought through a screen or for a rebound — with determination and unapologetically."
×
Related Stories