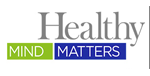 This story is sponsored by Healthy Mind Matters.
COVID-19 has taken a toll on people's mental well-being. This is a time of significant uncertainty and complexity for individuals, families, and organizations.
Together, everyone is navigating a new world of physical distancing where accessing usual sources of support may be a lot more challenging. That's why Intermountain Healthcare launched a free community call-in resource to provide support for all Utahns who are facing emotional health concerns during these challenging times.
Helpful advice and tools
The Intermountain Emotional Health Relief Hotline offers the community free guidance, tools, and referrals for anyone with mental well-being issues, concerns, or questions. The hotline is available at 833-442-2211 seven days a week from 10 a.m. to 10 p.m.
When you call the Intermountain Emotional Health Relief Hotline, you'll be connected with a trained and empathetic care coordinator who is ready to provide appropriate self-care tools, peer support, treatment options, or crisis resources, all of which are based on your specific needs.
This team of care coordinators are made up of Intermountain's patient navigators, as well as trained caregivers from the health system's COVID-19 Call Center.
"At a time when distress and uncertainty are part of our common experience, it can be difficult to find strong emotional footing," said Morissa Henn, community health director at Intermountain Healthcare. "These coordinated resources and caring teams can help bolster the mental well-being of our families, colleagues, and community."
From daily stress to crisis
Whether it's trouble sleeping, anxiety due to social isolation, or a significant life event that's difficult to handle on your own, the care coordinators are equipped to help. All callers are thoughtfully triaged based on the unique situation they are in. You are not alone. Since the line was launched on April 3, there have been more than 1,000 calls answered from all over the state.
Care coordinators are at the ready with access to key resources, including linkage to employee assistance programs, local mental health authorities, domestic violence services, clinical treatment teams, peer counselors, free educational materials, and digital self-care technologies.
Coordinated with community partners
The hotline is a free resource was developed in collaboration with community partners, including Utah's Department of Human Services and the University of Utah's Neuropsychiatric Institute (UNI) Crisis Line.
In the case of an imminent psychiatric crisis, the care coordinator will remain on the line and will coordinate with a UNI representative who can offer immediate support and crisis resources.
"Just as we need people to have access to reliable medical information for COVID-19, we also need access to resources and support for the emotional and mental health stressors we are experiencing," said Kim Myers, assistant director of mental health at the Utah Department of Human Services. "The Emotional Health Relief Hotline, in coordination with existing services, is an important addition to the continuum of services to support our whole health as individuals and communities."
Anyone can call
Originally the hotline was launched for frontline caregivers. It was later opened up to anyone in the Utah community. No matter what level or type of distress you are experiencing, the Intermountain Emotional Health Relief Hotline is there for you.
Call the Intermountain Emotional Health Relief Hotline at 833-442-2211, seven days a week from 10 a.m. to 10 p.m.
×