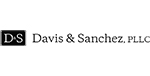 This story is sponsored by Davis & Sanchez.
Like other states, Utah requires employers to carry workers' compensation insurance. In the event of an accident at work, this insurance is designed to pay an injured worker's medical expenses, a modest wage until the employee can get back to work, and modest compensation for a permanent impairment--such as consequences of a serious orthopedic surgery or an amputated body part.
In extreme cases, workers' compensation insurance pays death benefits to an employee's family if the employee is killed, or a modest income for life if the employee is never able to return to work again. Whose fault the accident is (the employer's or the employee's) is not relevant.
Workers' compensation benefits are not a gateway to easy wealth. These bare-bones benefits are designed to keep an injured worker's family afloat financially until the employee can fully recuperate. Most clients say they would trade their worker's compensation benefits in a heartbeat for the accident never to have happened in the first place. Injured workers often lose good health, income, and future earning power following an accident at work—even with the insurance coverage.
One well-known insurance company encourages employees to stay safe with the tagline, "Be careful out there." But another reason to "be careful out there" is that insurance companies do not like to pay for these claims. They will often use every means at their disposal to delay or avoid payment altogether.
Such was the case for Jane (whose name has been changed) before she sought professional legal help.
When work and sports collide
Jane's employer sought to increase brand awareness by sponsoring a recreational soccer team made up of employees and their family members. The company purchased uniforms and equipment, sponsored home games on a field adjacent to their factory, and even allowed players to leave work early for practices and away games.
One day, while playing in a match, Jane and a player from the other team ran into each other at full speed. Jane was knocked unconscious and carried off the field. For months after that, she continued to have headaches, dizzy spells, nausea, sensitivity to light and sound, personality and anger issues, memory loss, and trouble communicating with others.
Jane made a claim through her company's workers' compensation insurance carrier for help with her medical bills, ongoing medical treatment for post-concussion syndrome, and for wages during periods of time her doctor required her to be off work while healing. Unfortunately, the carrier denied her claim, stating that participation in league and club sports did not rise to the level of an employment activity covered by the policy.
That's when Jane sought legal help from the professionals at Davis & Sanchez, who filed a request for a hearing in front of a Utah Labor Commission Judge.
Though playing sports would normally not qualify for coverage under a company's workers' compensation policy, Jane had a viable case. The company had encouraged employees to play, purchased equipment, allowed time off work, and used the team as a marketing tool. This meant that playing soccer could fall within the scope of a team member's employment. Jane, who was one of the best players on the team, had felt obligated to her employer to participate.
Through litigation, the attorneys at Davis & Sanchez were able to obtain a favorable result in Jane's case.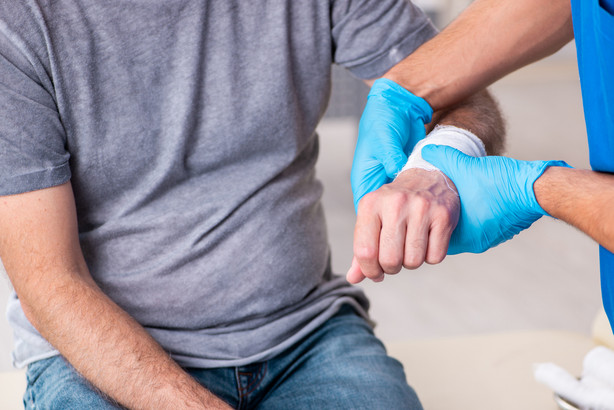 Workers comp statistics at a glance
In 2019, the U.S. Bureau of Labor Statistics reported that an average of 2.8 per 100 full-time workers were injured on the job that year. The most common non-fatal injuries were sprains, strains, and tears, while transportation accidents accounted for the most common cause of work-related deaths.
However, many workers are unaware of the benefits available to them through worker's compensation. The Occupational Safety and Health Administration estimates that half of workplace injuries go unreported.
Have you been injured at work? Get help
If you suspect you aren't receiving the compensation you rightfully deserve for a workplace injury or illness, it's important to act quickly. Contact a Utah workers' comp attorney at Davis & Sanchez to help.
As a law firm focused solely on workers' compensation, Davis & Sanchez offers free case evaluations to help you determine if hiring an attorney is your best option.
Contact them today to get the help you need.
×