This archived news story is available only for your personal, non-commercial use. Information in the story may be outdated or superseded by additional information. Reading or replaying the story in its archived form does not constitute a republication of the story.
This story is sponsored by MountainStar Healthcare. Our hospitals and outpatient centers deliver high-quality, cost-effective patient care – when and where it's needed.
As hospitals around the globe prepare space for coronavirus patients, doctors are noticing a steep decline in hospitalizations for other emergency medical needs.
The reason?
Fear.
According to a Gallup online poll taken March 28 to April 2, even people with serious medical conditions are worried about seeking immediate care. More than 80% of people with heart disease or high blood pressure said they would be either "very concerned" or "moderately concerned" that a doctor's visit would raise their risks for COVID-19.
A major stroke center at the Medical University of South Carolina has seen a 50% decrease in the number of acute stroke calls since the pandemic broke out in early March. Calls have dropped from nearly 20 per day to nine in mid-April.
Cigna also released a study that found patients were deferring treatment for other acute conditions such as appendicitis and serious heart conditions.
"We are seeing a lot of fear in our community to come into the emergency room right now," said Dr. Michael Baumann, Chief Medical Officer of MountainStar Healthcare. "Hopefully we can relieve some of that uncertainty so members of our community can receive the essential care they have been waiting on."
Despite the uncertainty surrounding this novel virus, doctors are urging patients not to put off seeking necessary care. Doing so could prove to be far more damaging than the minimal risks associated with visiting medical facilities.
Here are three reasons why you shouldn't delay seeking medical care—even during a pandemic.
Some things are more serious than COVID-19
COVID-19 may be an ominous illness, but there are conditions that pose a more immediate threat—particularly heart attacks and strokes.
Due to concerns about patients suffering or even dying at home, the American College of Cardiology released a CardioSmart campaign to ease public fears about seeking medical care during a pandemic.
The campaign warns patients not to ignore symptoms such as chest pain, numbness, difficulty breathing, and trouble speaking. People experiencing these symptoms should call 911 immediately.
"The risk of deferring care for essential and life-threatening conditions is much higher than the risk of catching COVID-19 in a healthcare facility, especially with all of the precautions in place to keep our patients safe," said Baumann.
Medical facilities, staff taking extra precautions
It's important to remember that hospitals have safety measures to protect you from infection. Patients visiting MountainStar Healthcare facilities will find that the staff and healthcare professionals are doing their part to ensure a safe experience.
"Many patients and their family members may be understandably anxious about visiting healthcare facilities during the COVID-19 pandemic," said MountainStar Division President Greg Angle.
"It's important that our patients and communities know we are here for you and well-equipped to handle any health concern you may have. The precautions we have taken along with new protections put in place during the COVID-19 pandemic make our clinical facilities some of the safest possible places to receive healthcare at this time," said Angle.
Angle stated that patients should not let their fear of COVID-19 prevent them from receiving potentially life-saving care.
Some of the many safety precautions in place at MountainStar facilities include:
Universal masking is in place, meaning ALL staff, providers and visitors in ALL patient care areas now wear masks, not just those caring for suspected or positive COVID cases.
Continued screening of all patients, colleagues and visitors who enter our hospital.
Isolation of COVID-19 patients in a completely different area of the hospital.
Visitor restrictions remain in effect with virtual visitation options available to help safely connect patients with their loved ones.
Delaying care could cause further problems
Healthcare professionals also warn that there are detrimental side effects of putting off care until the last minute.
Patients who wait to address acute health concerns will likely experience far worse problems once the pandemic has passed.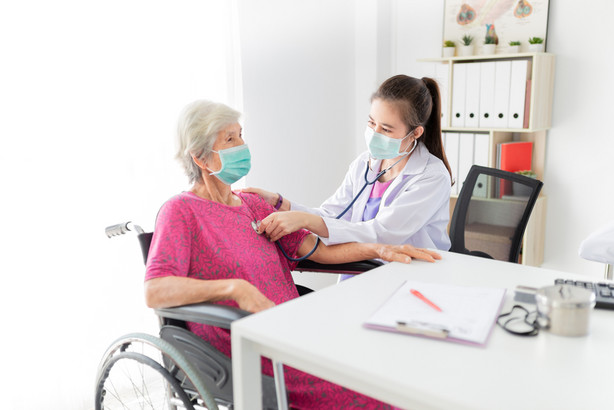 For example, doctors are seeing a rise in late presentation cases of appendicitis, which complicates procedures and recovery times. One man in his 20s arrived at the MUSC hospital with a large abscess on his abdominal wall after putting off going to the hospital for 10 days. What should have been a routine surgery turned into a long and difficult procedure. Doctors first had to control the widespread infection before addressing the appendix.
For patients who aren't sure whether their symptoms warrant a trip to the emergency room or not, visit MountainStar Healthcare's website for a full list of concerning symptoms to be aware of.
Get the medical care you need
The bottom line is you shouldn't wait for the care you need. Every precaution is in place to keep you safe while seeking care for COVID-19 or any other condition. Since emergencies don't wait, the MountainStar Healthcare team is available 24/7 to provide your family the highest level of care when you need it most.
×