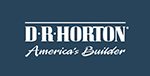 This story is sponsored by D.R. Horton.
It's no secret that the way people live has changed in the past few months. Even with the disruptions of social distancing, home schooling and remote working, Utah's fast-paced housing market hasn't slowed down. According to Utah Real Estate, the average time homes were on the market in March 2020 were actually lower than in March 2019. The average home price has also continued to increase year over year.
This data supports what we already suspected—people are finding ways to move forward with their lives and work toward lifelong goals, including home ownership.
Here are a few reasons the housing market in Utah hasn't slowed down with the rest of the economy.
Interest rates are low
One of the biggest appeals to homebuyers is the low interest rate mortgage lenders are offering. Bankrate reported at the end of April that the 30-year fixed-rate mortgage had fallen to a near 30-year low of 3.51% (the 30-year low is 3.50%) for highly qualified buyers. A year ago, the rate for the same mortgage was 4.30%.
"Would-be homebuyers interested in a fixed-rate mortgage or those who want to refinance should take advantage of today's low interest rates," Bankrate says. "Today's mortgage rates are low by historical standards, so waiting for even lower rates can mean missing an opportunity."
Utah is in a strong position for mortgages—rates seem to be trending downward, making local loans an attractive option for those looking to settle down in The Beehive State. Buyers considering new construction may have access to additional incentives by working directly with the builder's preferred lender, such as DHI Mortgage, a D.R. Horton partner.*
People still need to move
Regardless of the market situation, Utahns continue to need to move for a variety of reasons. Economic circumstances and lifestyle factors may spur people to list their homes for sale or create a desire to buy more frequently, as well.
"A share of both potential buyers and sellers will feel it's to their advantage to wait six to 12 months before entering the market, while others will see the current market as a buying opportunity," said Utah housing market analyst James Wood.
Wood also predicts that with job recovery as anticipated in the third and fourth quarter, median home prices will remain stable in 2020—which means people will get good value for their homes, if they choose to sell.
Technology keeps buyers and sellers connected
Staying home doesn't mean you have to stay put. There are multiple ways buyers can search for that perfect home.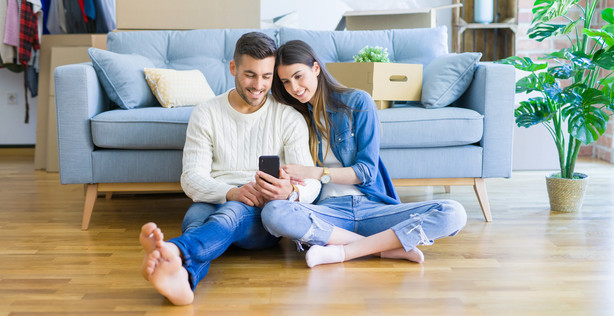 D.R. Horton, the nation's largest homebuilder with a Utah division headquartered in Draper, says homebuyers can browse communities online, search their inventory of Move-In Ready homes, take a 3D virtual tour of a model, or get their questions answered through their New Home Inquiry portal. D.R. Horton agents are also readily available to offer private home showings or a live video walk-through.
These virtual features allow you to find your dream home whenever it's convenient for you — but don't forget there are also benefits to visiting a local community, walking through homes and speaking with a new home specialist in person about your specific needs.
Timely incentives make home ownership possible
Don't give up on your dream of home ownership. Incentives are often available to help make home ownership achievable sooner.
First time homebuyers may qualify for national homebuyer programs that allow for lower down payments.
Utah offers loan programs like FirstHome Loan and HomeAgain that help people qualify for a mortgage and can assist with a down payment.
NoMI is a program that offers homebuyers who have slightly higher credit scores and a minimum 3% down payment mortgages that don't require mortgage insurance, increasing their purchasing power.
Homebuilders also offer incentives to help buyers obtain homes. For a limited time, qualifying homebuyers—including members of the military, law enforcement, healthcare professionals, educators and other frontline workers—can take advantage of up to $4,000 toward new home options on new contracts at participating D.R. Horton communities.
Contact D.R. Horton today to schedule an appointment, search new home inventory and learn about frontline incentives. The Utah housing market remains strong, making the opportunity to get into your own new D.R. Horton home in 2020 better than ever.
D.R. Horton is an Equal Housing Opportunity Builder. Images are representational only.
*Financing offered by DHI Mortgage Company, Ltd. (DHIM). Branch NMLS #910245. 12351 S. Gateway Park, Suite 400, Draper, UT 84020. Company NMLS #14622. DHIM is an affiliate of D.R. Horton. For more information about DHIM and its licensing please visit dhimortgage.com/affiliate. Provided for informational purposes only. This is not a commitment to lend. Not all borrowers will qualify. Please contact your mortgage loan originator for complete eligibility requirements. Equal Housing Opportunity.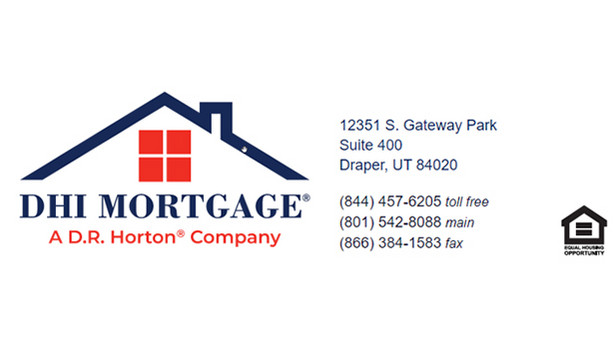 ×