Estimated read time: 4-5 minutes
This archived news story is available only for your personal, non-commercial use. Information in the story may be outdated or superseded by additional information. Reading or replaying the story in its archived form does not constitute a republication of the story.
SALT LAKE CITY — The twice-yearly general conference events are often some of the most spiritually fulfilling times of the year for members of The Church of Jesus Christ of Latter-day Saints.
The 190th Annual General Conference is scheduled for this weekend, April 4-5. We asked KSL.com readers to share what general conference means to them personally.
Nearly 300 of you responded.
For some, general conference is an important reminder of the presence of God in their lives. Others love the uplifting messages from conference speakers and the music from The Tabernacle Choir at Temple Square. Many enjoy having an opportunity to hear from President Russell M. Nelson, the church's prophet.
Here is a collection of stories from our readers on what general conference means to them:
---
"General Conference means that God loves us and wants to help us. He wants us to know the great purpose of our lives and our families.
"He wants us to have the direction and insight that will bring us peace, joy, and deliverance from our shortcomings and the trials of life."
— Elarie, Salt Lake City
---
"All of general conference is important and meaningful to me.
"I met the prophet in Japan while on a senior mission and was very impressed with his personal attendance to you while talking with you. He is truly an inspired servant of God."
— Bill Roberts, St. George
---
"General conference is the time to seek counsel from prophets, seers, revelators and church leaders. The music means a lot from the Tabernacle Choir.
"It means a lot to see the prophet."
— Troy, Salt Lake City
"It brings out my ability to be my best. It's uplifting and it has a powerful spiritual growth and development for me. I love the messages."
— Sheri Pett, Brigham City
---
"It means that I have the opportunity to strengthen my testimony. And it is so important to receive help and instructions from our leaders. We are so blessed, and should never take it for granted."
— Jacqueline Brandt, Pleasant Grove
---
"To me, General Conference is proof that we have a loving Heavenly Father! He cares for us, and truly guides us today through his prophet!
"The messages shared provide hope, peace and love to God's children in a world where those things are hard to find. I love General Conference for those reasons & many more."
— Ashley Farmer, St. George
---
"General Conference means coming together as a people to hear the word of the Lord from a prophet of God.
"My faith is strengthened by listening to inspired leaders and gives me greater hope in today's troubling world that God is still watching over his children."
— Debi Brown, Holladay
---
"It means comfort is coming. I love the warm, comforting feeling of listening to our leaders bear their testimony of the Savior, Jesus Christ.
"Particularly, I love the spring atmosphere during this upcoming conference. Seeing the beautiful flowers on Temple Square add to the hopeful feelings that I get as I watch and listen."
— Abby Charlesworth, Fruit Heights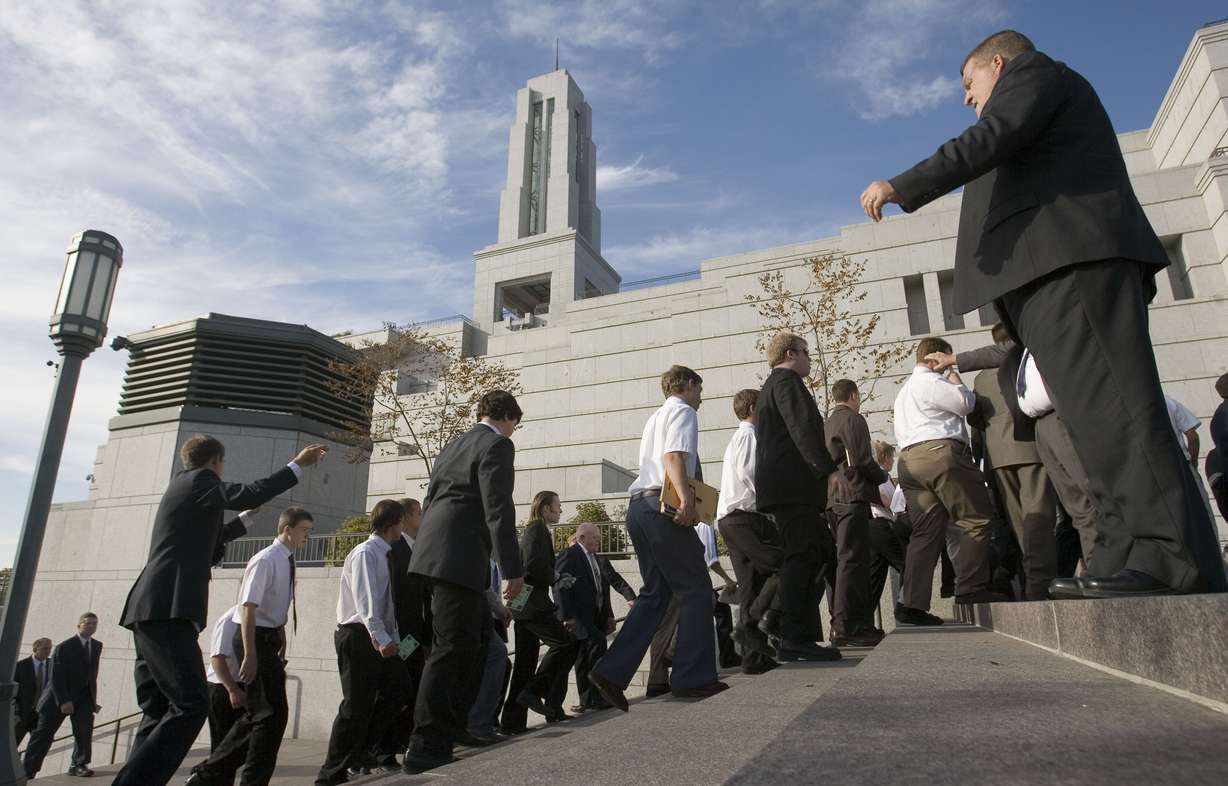 "General Conference is an amazing time for me! I get a break from the crazy real world and focus on my family, myself, and the gospel!
"I always am able to get a ton out from general conference, and my family becomes closer because of it! ❤️"
— Savannah T., Salt Lake City
---
"General conference is a beacon in my life! The world is ever changing and is getting harder and harder to navigate.
"I'm so grateful to have heavenly guidance from living prophets and apostles. Their counsel works! And I have a better and happier life by listening to them."
— Whitney, North Salt Lake
---
"General conference is like spiritual epinephrine when I start to get world weary. While I pray often and seek out guidance in the scriptures for personal answers, I have found that general conference is a time when I receive powerful personal answers to many ongoing prayers.
"Not only do I walk away with many ideas of things to do and ways to improve, but also a spirit of hope and divine help available."
— Stephanie Sorensen, Cedar Hills
"I am a convert so I didn't grow up watching General Conference. At BYU, I didn't really understand the draw to it. I'm 50 now and it has become one of the greatest traditions of my life. It brings perspective in an ever-increasing chaotic world. And, it reminds me that life is actually very simple when we follow in the Lord's path.
"See those around you with HIS eyes and love them...small kindnesses change the world and soften all of us in difficult times. Even from 5 or 6 feet (with social distancing) love can create miracles."
— Jennifer Spangler, St. George
×
Related Stories