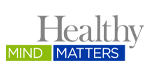 The COVID-19 novel coronavirus pandemic has brought some unique challenges – and it's important to remember that we are all making sacrifices during this time to ensure that we're doing our part to reduce exposure and transmission of the virus. This includes our youth.
This week should have been spring break for many students, after all. There are high school sports not being played. There are no weekend nights hanging out with friends. There are real concerns that adolescents are feeling right now. Will there be a prom? Am I going to miss out on graduation?
"Teenagers are actually wired to want to be outside of the house, away from us parents, hanging out with their friends, learning how to be independent. And so, it is very difficult for what we are asking for them to do," said Dr. Travis Mickelson, Intermountain Healthcare's director of medical health integration."
Here are four things to remember for our children's mental health during the isolation times of the COVID-19 outbreak:
1. Come from a place of understanding
Mickelson said teenagers should know they need to take time during their day to really express how they are feeling about this in a constructive manner. Harboring feelings can help lead towards a path of depression.
"Our thoughts can sometimes be very negative in their nature, and sometimes a bad situation can make us think that everything in our world is bad," Dr. Mickelson added.
The negative thoughts can become amplified while the good things that are happening could get forgotten. We can then become sad, feel hopeless, perhaps angry.
"Those emotions can affect how we act. Some of us are going to be more irritable. Get in arguments. Others are going to want to isolate in our rooms. Then those actions can feed back into our thoughts," he said.
Parents and kids need to support each other by being able to talk. But focus on how we act towards each other in that moment. Focus on positive actions and being helpful to each other.
2. How parents can identify for depression
They are tools out there for parents to use and they can be the same tool that physicians and therapists use, as well. The Patient Health Questionnaire (PHQ) is a screening tool for mental health disorders. There are nine questions and anyone can receive one on the Intermountain website.
The PHQ questionnaire uses a number scale to measure how often they are experiencing symptoms of depression and how much these symptoms are affecting their daily functioning. "If we are experiencing these more than four of five of these symptoms nearly every day for more than two weeks, and if these symptoms are causing a significant impact in our life socially, at home, academically, then that helps us as parents know what our next steps should be," Mickelson said.
3. If professional help Is needed
What if you need professional help during this time of social distancing? Help is still here. Primary care physicians and therapists are still able to treat patients.
Make a call to the clinic and ask for an appointment. There might be a different experience as providers have been utilizing video visits and phone calls more often, in lieu of face-to-face interactions. It limits potential COVID-19 exposure while still providing important emotional health support.
For emergency situations, visit your local emergency department.
4. Protect your family from suicide
You and your family's mental health is a serious matter and everyone should address the concerns.
"One of the biggest concerns we have for depression is that depression leads to self-harm and suicidal thoughts. Suicide is the number one cause of death for our adolescent population in the state," noted Mickelson.
"As a parent, I want you to focus on two things: supervision and access," he added.
Right now, you have the ability to supervise more than usual. Access is about keeping lethal means locked away. The number one way to attempt suicide in Utah is by medication overdose. The number one way that Utah residents have killed themselves is with firearms.
Mickelson said, "At a time like this if your family has access to firearms like many families in our community do, think 'Is there anything that can be done to help increase the time between your teenager having a thought of wanting to kill themselves and having access to a lethal means like a firearms or medications?'"
You can use gun locks, gun safes, or even use police departments. Utah has a Safe Harbor law where police will hold firearms until you feel a situation has resolved.
Anyone who is having thoughts of suicide can get help by contacting the National Suicide Prevention Lifeline (1-800-273-TALK [8255]). Download the Safe UT App for Youth for iPhone or Android.
×