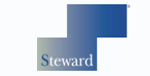 This story is sponsored by Steward Health Care.
In light of the COVID-19 pandemic and other seasonal illnesses circling around, Steward Healthcare centers are expanding their telehealth options. To make it easier for everyone in Utah, you can now contact a medical professional via Microsoft Teams and FaceTime.
Who should use Telehealth services?
Anyone can use Telehealth services for routine issues. Whether you just want to skip the waiting room or can't leave your house for whatever reason, the telehealth option might be a good fit for you. Primary care providers see patients for a variety of symptoms, including COVID-19 concerns. Doctors can also perform routine visits with patients who would rather not be in public during the pandemic. If you have a question about whether you should go into your provider's office or a if a telehealth visit is a good option, call 801-984-1577.
How do I access it?
Anyone with a smartphone, tablet or laptop (with a webcam) can access these telehealth services. Just like you'd video chat with your kids, friends and family, you can speak with a medical provider via Microsoft Teams or FaceTime.
"The addition of Microsoft Teams and FaceTime appointments will make receiving care convenient for patients of the Steward Health Care Utah hospitals including Davis Hospital and Medical Center, Salt Lake Regional Medical Center, Jordan Valley Medical Center – West Valley, Jordan Valley Medical Center, and Mountain Point Medical Center," said Brian Dunn, President of Steward Health Care. "We are committed to helping mitigate the spread of COVID-19 in our communities and this will be a great benefit to patients in that effort."
Nearly every insurance is accepted by Steward Health Care, but be sure to check with your provider to see how much of a telehealth visit is covered. For those with health insurance, the visit will be covered as if it were in-person. If you aren't insured or would rather self-pay, that is an option, too.
How do I schedule an appointment?
To schedule a telehealth appointment with your doctor, just give their office a call and mention you'd rather do a virtual visit. Once you've scheduled your appointment, your doctor's office will send you an email with a link to download either FaceTime or Microsoft Teams.
"Telehealth appointments will provide peace of mind for our patients," said Callum. "In this new age we are living in, we are working hard to make access to care as easy and safe as possible for our patients."
Of course, if you'd rather go into the office and see your doctor in-person, that is still an option, even during the COVID-19 pandemic. All Steward Health Care clinics are still open — just call your provider's office to schedule an appointment.
For more information on telehealth visits with a Steward Health Care professional near you, visit their website.
×