SOUTH JORDAN — In January, KSL told the story of a South Jordan girl who found herself fighting for her life after severe flu complications. Five-year-old Sunday Gonzales is affectionately called 'Sunny" — and her name says it all.
"She makes life bright and fun," her father, Joseph Gonzales, said.
But during her 13-day stay in the pediatric ICU last month at Primary Children's Hospital, Sunny's days seemed anything but bright.
One Sunday evening, Sunny developed a cough and by Monday morning she was taken from InstaCare to Primary Children's Hospital emergency room.
Even though the entire family got flu vaccines early in the season, Sunny was diagnosed with Influenza A, which quickly went south. She had also developed pneumonia, RSV and parainfluenza — what her dad called the perfect storm for a complicated recovery.
Her oxygen levels were dangerously low. Doctors decided to intubate her after she was struggling to breathe, but soon after her lungs collapsed and her vitals crashed.
Sunny's mother, Karita Gonzales will never forget that moment. "All the doctors and the whole ICU unit just swarmed over to her," she remembered. "I saw my life changed in that instant."
The Gonzales' thought they might lose their little Sunny. "How am I supposed to live without my baby girl?" Karita said.
They were worried for weeks. Karita remained at the hospital the entire time and Joseph went back and forth between work, the hospital and picking up their son. Each day Joseph asked himself, "Is she going to make it through the night?"
They said they never realized the flu could get so bad. "I was just in shock, like, how did things get so bad so fast?" Joseph said.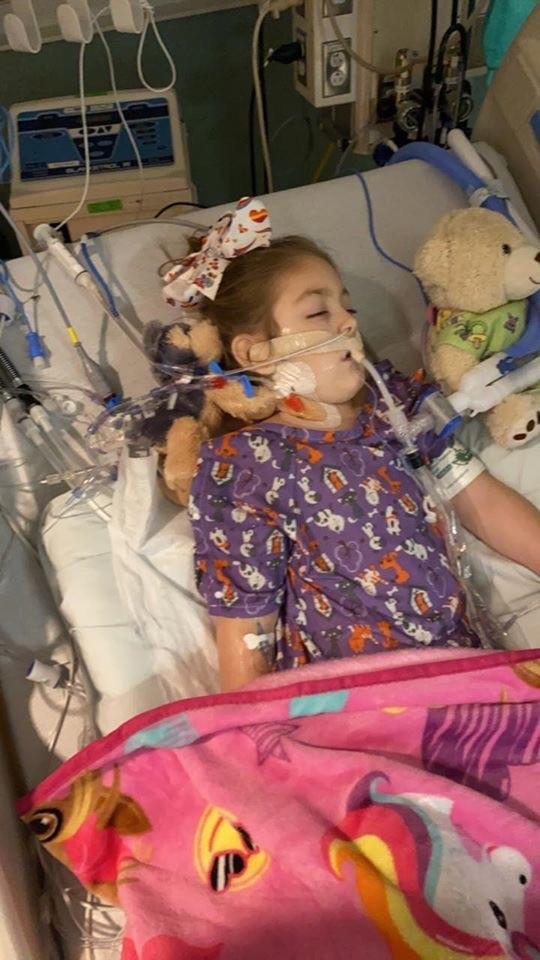 Fortunately, Joseph said his daughter received wonderful care and was finally discharged after showing significant signs of improvement.
Today Sunny is finally healthy again. "It was a miracle that it did happen that way," Joseph said.
Sunny finally went back to school last week. She's back to arts and crafts and even scooter riding with her family, but the Gonzales said they haven't forgotten this life-changing moment.
Dr. Per Gesteland from the University of Utah School of Medicine and Intermountain Primary Children's Hospital, said that while the flu vaccine does not always prevent against getting sick, it's still worth getting.
"It may keep you from having much more severe disease and may keep you from having to wind up in the hospital or wind up in the emergency room,"he explained.
Gesteland also said, despite rumors the vaccine wasn't as effective this year, it is about as effective as past years averaging between 40 to 60 percent effective.
He said flu season includes influenza and several other viruses that cause flu-like illnesses such RSV and seasonal coronaviruses (not the novel coronavirus), which he said can extend late into March and sometimes into May.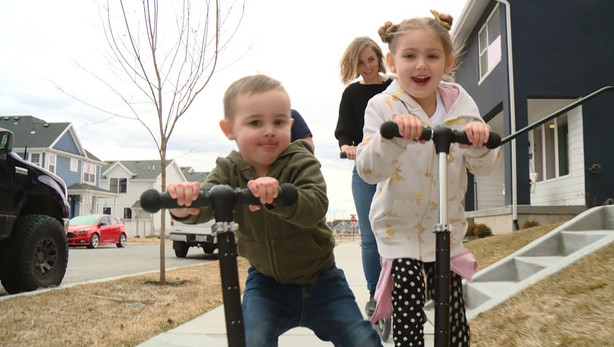 Unfortunately, Gesteland said the flu season is far from over. "The bad news is that it's peaking. That still means we have several weeks to a couple of months of flu season and flu activity left," he said.
He tells people who missed getting a flu vaccination this year that it's not too late to still get it. "It's still reasonable to go in and get your flu shot," he said.
By taking preventive measures as such, Gesteland said space is reserved in hospitals for people with severe cases like Sunny and others developing COVID-19 who need medical attention.
Gesteland urges people at high-risk to be extra cautious. He said that includes very young children, people over 65 years old, and people with chronic illnesses.
"If you're in one of those groups that's particularly high risk or if you've chosen not to get vaccinated yet this season, it's still, believe it or not, a recommendation for you to get vaccinated to try to protect yourself and your kids from flu this year," he said.
He said that includes people with lung disease, asthma, COPD, heart disease, diabetes, kidney failure, neurologic conditions, people who are overweight, and pregnant women.
Bottom line, Gesteland encourages people to get back to the basics, like hand-washing, sneezing and coughing in the crook of the elbow, only using one tissue at a time before disposing, and staying away from people who are sick.
"Hand-washing is probably our best tool to protect against the spread of germs. It doesn't take much — 15 to 20 seconds, a little bit of soapy water, and you get all that stuff off your hands," he said.
The Gonzales family is taking extra precautions. "So we wash our hands incessantly — like all the time," Karita said.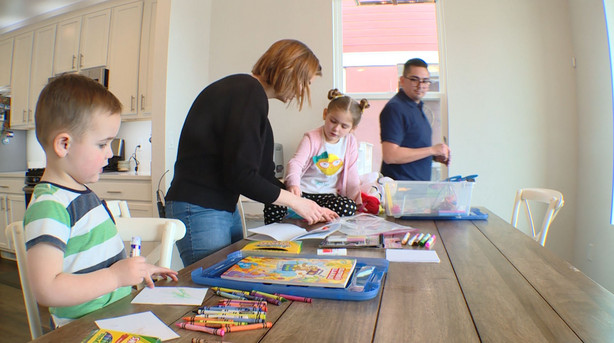 Moving forward Joseph admitted, "We're always going to be mindful of during flu season about where we go and the things that we do."
Best of all, the Gonzales family said this experience is reminding them how lucky they are to have each other. "I don't take anything for granted anymore. I'm just so excited that we have her (Sunny) here with us,"Karita said.
Amid the spread of the novel coronavirus, Gesteland is urging people to not run to the emergency room for just any mild respiratory illness. He said that will clog the health care system and prevent those who really need help from getting it and unnecessarily expose others.
He said that will make someone part of the problem instead of the solution. Rather, he encourages people to connect with their doctor virtually and manage their illness from home unless it is a severe case.
Gesteland encourages people to use GermWatch, an online resource which tracks active disease activity weekly in Utah.
×
Photos