Estimated read time: 4-5 minutes
This archived news story is available only for your personal, non-commercial use. Information in the story may be outdated or superseded by additional information. Reading or replaying the story in its archived form does not constitute a republication of the story.
PROVO — At first glance, BYU's signing day celebration of the class of 2020 was all about the linebacker.
The Cougars signed six linebacker prospects between the December early signing period and Wednesday's national signing day, including Corner Canyon senior Josh Wilson, Timpview's Logan Pili and American Fork's Bodie Schoonover, as well as Alex Muti, a linebacker at Hawaii's Konowaena High School who is expected to move to defensive end by the time he hits BYU.
Each of the Cougars' linebacker additions, save for Wilson, is expected to serve a two-year mission for The Church of Jesus Christ of Latter-day Saints prior to enrolling.
They're part of a larger class of 27 players, a heavy class where more than half are expected to go on missions before arriving on campus. The Cougars have also added nine mid-year enrollees — players like former Lone Peak linebacker Preston Lewis, Payson defensive end Tyler Batty, Springville defensive lineman Andrew Slack, and Cedar standout athlete Mason Fakahua — and expect to add five more in the fall.
Some came soon. Some came later. Some came both sooner and later, like Schoonover, who committed early to BYU then reopened his recruitment to visit UCLA and other schools and wound up being among the first players to send a national letter of intent to Provo early Wednesday morning.
"I was just making sure everything felt exactly right," he said. "It was my future; I had to make sure. But it's all good now."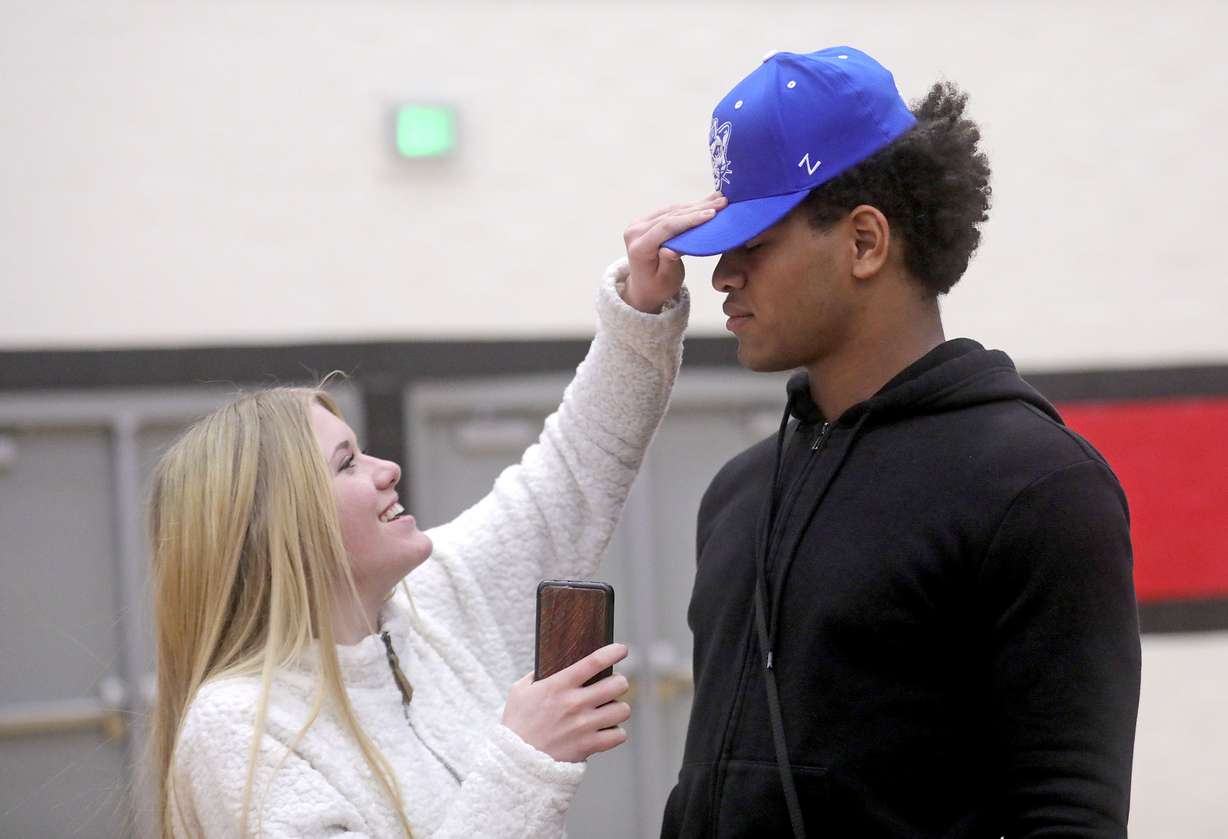 It's a large class, and ranked 75th nationally, according to 247 Sports. That's six spots ahead of last year's class, and close to average for BYU since going independent in 2011 — and more so in the four seasons of head coach Kalani Sitake.
But things aren't always as simple as the numbers indicate. For example, the arrival of Schoonover was far from expected — at least, on the outside.
"It was scary for a second; we thought he was going to choose UCLA," American Fork teammate and close friend Devin Downing said. "I'd tell him, 'Bodie, you know the right decision.' He'd always tell me, 'Don't worry about it, man.' But I was scared. I didn't know what he would do, so I tried.
"It looks like he made the right decision in the end."
Schoonover committed to BYU before the start of his senior season with the Cavemen. But with time and multiple schools closing in on him, he began to have second thoughts. Doubt might be too strong of a word, but Schoonover readily admits he wasn't sure if BYU — the school his parents attended and the one where he's attended football games since he was 6 years old — was the right fit for him.
Early Signing Period 2020
He received more recruiting interest — first from Utah and Utah State, then from UCLA and Nebraska, to name a few — during a first-team All-State senior season when he totaled 54 tackles and six tackles for loss in just nine games due to injury in 2019.
So he called linebackers coach Ed Lamb, his main recruiting contact. They talked for several minutes. As expected, Lamb seemed a little bit disappointed — "surprised" and "flustered" are words Schoonover uses to describe the reaction, while Lamb added, "We were very honest about it; that's not the game of recruiting that we do" at BYU.
Schoonover backed off his commitment with the Cougars. In the age of recruiting services, rankings and a five-star system, that's called a "de-commitment." But Schoonover never de-committed from BYU, he insists. He took several official visits, to USC, Stanford, Cal and UCLA.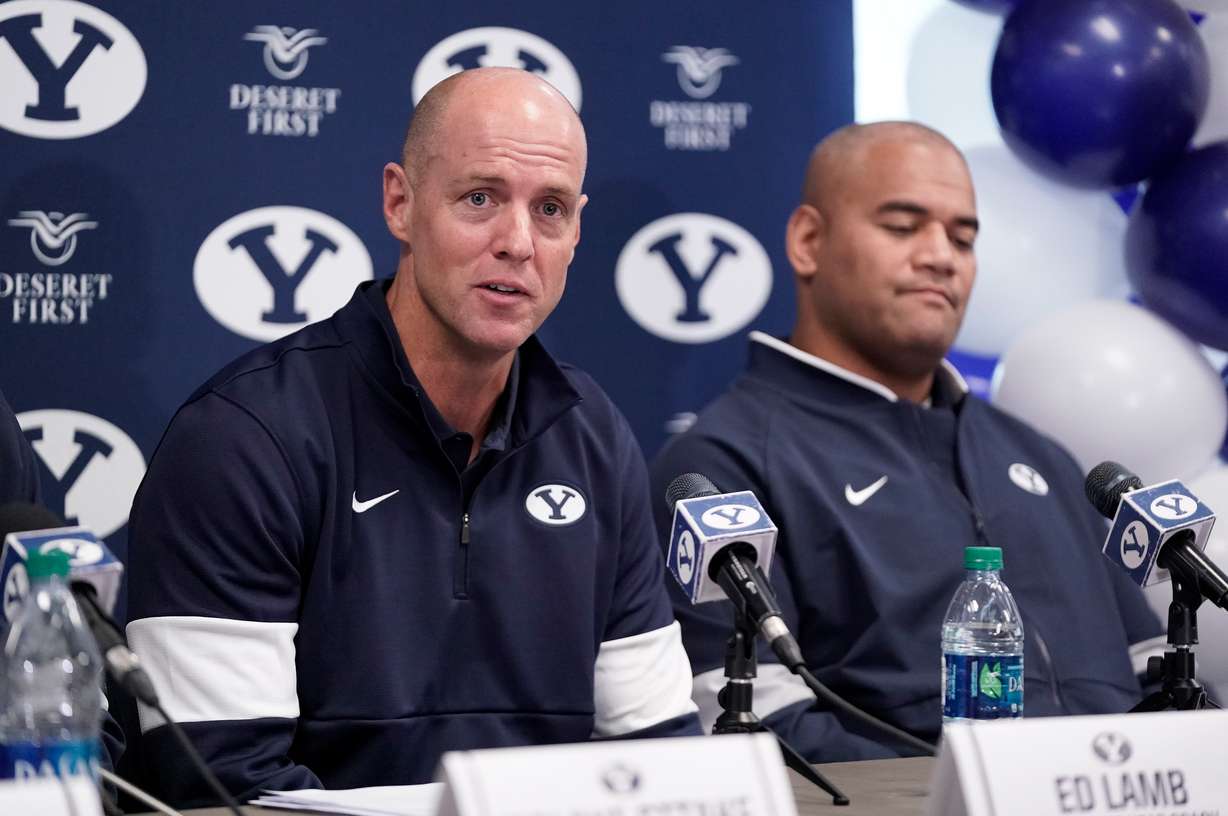 In that last one — his first upon arriving during a whirlwind tour of the Golden State — he even made a deep connection with the Bruins, with the campus, and particularly with outside linebackers coach Jason Kaufusi, an East High graduate who was Mountain West co-freshman of the year in 2000 and earned first-team all-conference honors in 2001 and 2002 before injuries plagued the finish of his football career.
"They were calling me and texting me almost every day," Schoonover said of UCLA.
In the end, both sides came out with what they wanted. Following a two-year mission for his church in July, Schoonover will enroll at BYU — alongside former American Fork teammates Downing and Chase Roberts, who has been on a mission for a year.
"I've really enjoyed developing a relationship with Bodie," Lamb said. "We've gotten to know each other very well, because he was so honest. We allowed him to (reopen his recruitment), he looked around, and in the end he realized BYU was the right place for him."
Schoonover now realizes that re-opening his recruitment was the best move for him — it brought him back around to BYU, this time more sure of his decision than his last.
"BYU is the place for me," he said. "I feel it in my heart and in my mind. Now I know."
×
Photos
Related links
Related stories
Most recent BYU Cougars stories