Estimated read time: 4-5 minutes
This archived news story is available only for your personal, non-commercial use. Information in the story may be outdated or superseded by additional information. Reading or replaying the story in its archived form does not constitute a republication of the story.
THIS IS THE XFL — A BYU grad has won a Super Bowl as head coach for the first time since 2001.
Andy Reid led the Kansas City Chiefs to a Super Bowl 54 title with a 31-20 comeback win Sunday night over the San Francisco 49ers in Miami, and another chapter of the league's 100th season has come to a close.
In addition to Reid's first Super Bowl title, former BYU safety Daniel Sorensen also won a ring in his sixth season with the Chiefs — or five more than backup running back and special teams ace Darwin Thompson, the rookie sixth-round pick from Utah State.
Alex Whittingham — yes, one of those Whittinghams, or Kyle's son who played at the University of Utah — and BYU graduate Porter Ellett also won rings as part of Reid's staff. Utah and Brighton High grad Jackson Barton, an offensive tackle who was inactive for the Chiefs' playoff run, and Layton High grad Marcus Kemp, who went on IR in the middle of the regular season, will also take part in Kansas City's championship celebration.
As the calendar flips to the 2020 offseason in the NFL, including April's draft, voluntary team activities and training camp, football fans' eyes turn toward a new-old venture on the horizon: the XFL, the revived league spearheaded by WWE executive Vince McMahom set to kick off Saturday.
But if you're not a fan of the Seattle Dragons, LA Wildcats or Tampa Bay Vipers, there are 12 former Utah high school or college football standouts who have signed with the league, waiting to earn your loyalty.
The DC Defenders open the season against the Dragons at 12 p.m. MST Saturday on ABC, followed by the Houston Roughnecks against the Wildcats at 3 p.m. MST on FOX. Tampa Bay will face the New York Guardians at 12 p.m. MST Sunday on FOX, and the Dallas Renegades will wrap up opening week against the St. Louis BattleHawks at 3 p.m. MST on ESPN.
Click here for a complete roster of all eight teams in the inaugural season of the XFL.
Dallas Renegades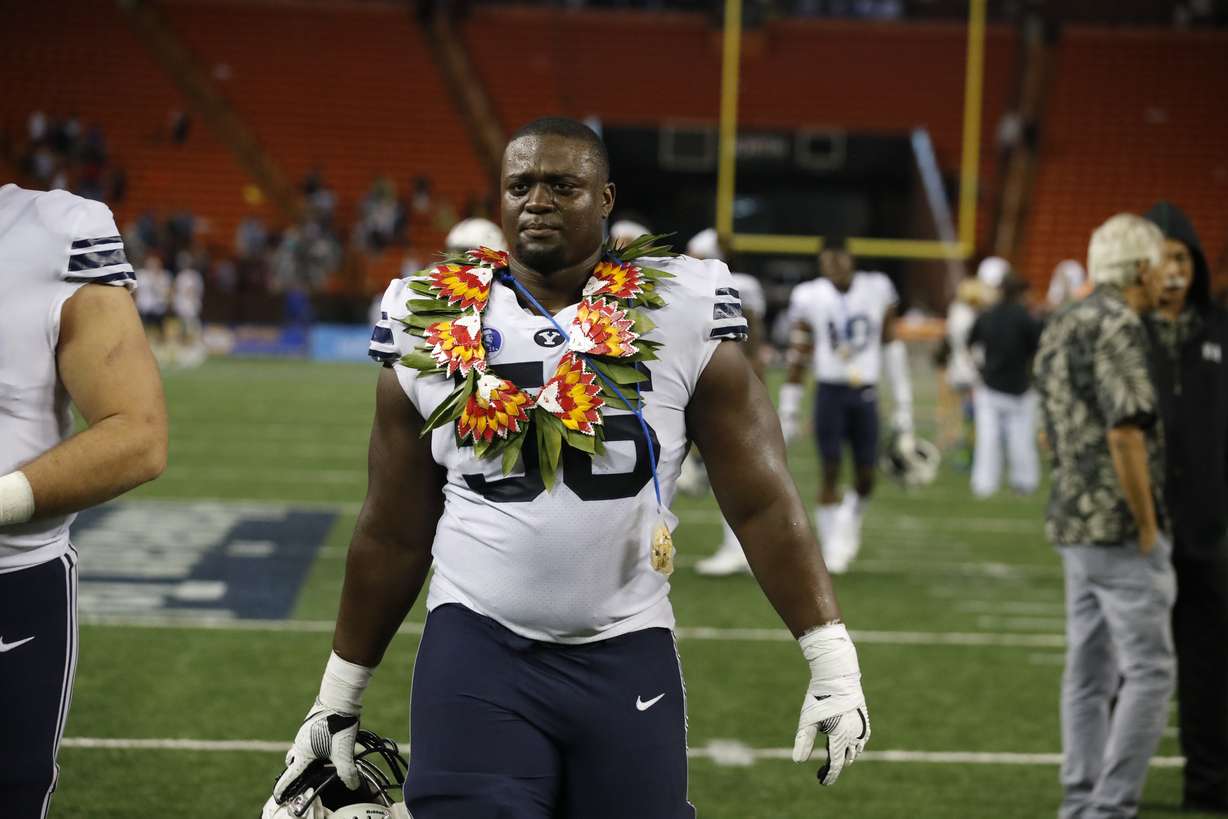 Former BYU defensive tackle Tomasi Laulile, Utah offensive lineman Salesi Uhatafe and SUU cornerback Josh Thornton were all picked up by former University of Oklahoma coach Bob Stoops for the inaugural season of the XFL.
LA Wildcats
The Golden State is represented by the Wildcats, who boast former Utah State wide receiver Jalen Greene. Norm Chow, the former Hawaii coach who also served as offensive coordinator at both BYU and Utah, will also serve as offensive coordinator to head coach Winston Moss.
Chow was also a two-year starter at offensive guard from 1965-67 for the Utes.
Houston Roughnecks
For more Texas flavor in the league, look no further than one-time BYU star center Tejan Koroma — recently released following an injury with the world champion Chiefs — as well as Utah safety Corrion Ballard and SUU offensive lineman Marquez Tucker.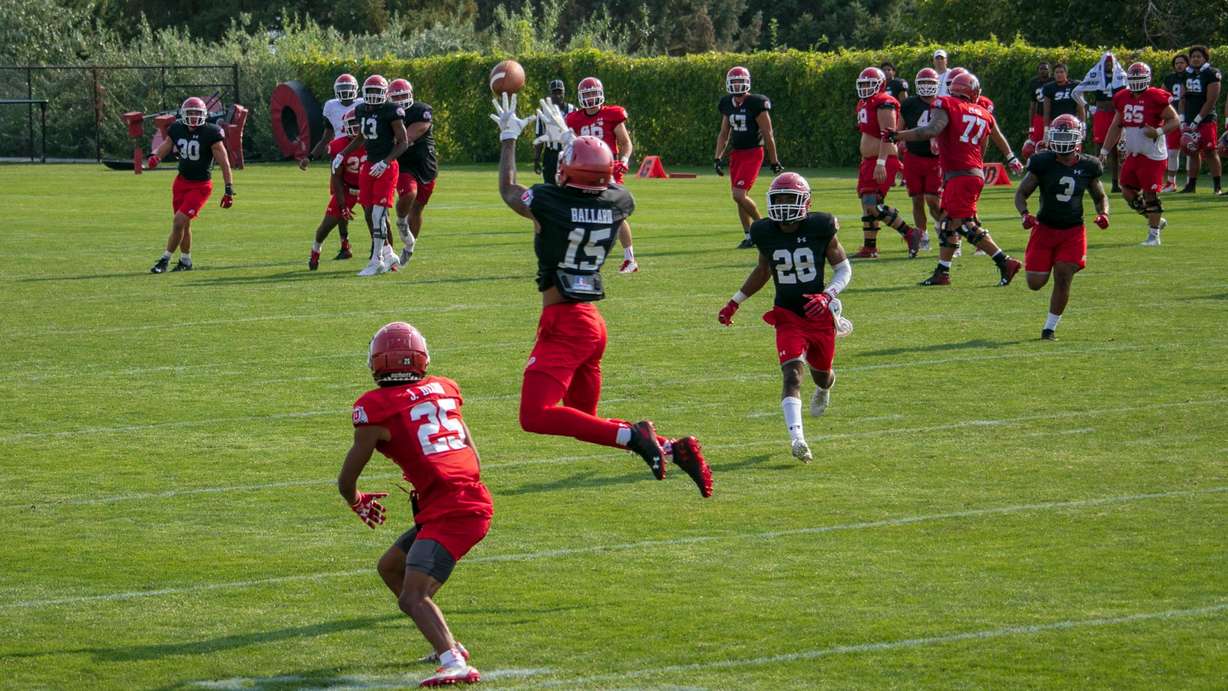 New York Guardians
New Orleans Saints fans may be interested in rooting for the Guardians, who signed a former BYU standout from Idaho.
No, it's not Taysom Hill. Blackfoot native Colby Pearson will feature for the Guardians after an NFL career that, like Hill, included a brief stop with the Green Bay Packers.
C.J. Ah You, who prepped at Lone Peak before playing at BYU, will also be the defensive line coach for the team at MetLife Stadium.
Seattle Dragons
Three former locals made the final roster for the Dragons, whose team logo bears a striking resemblance to Trogdor by early internet icon Strong Bad. Headlining the list is former Utah defensive tackle Pasoni Tasini, an Ephraim native who spent time with the Arizona Cardinals. SUU punter Brock Miller was also signed by Seattle, as was former Bingham High defensive menace Durrant Miles, who played collegiately at Boise State.
Former Salt Lake Stallions quarterback B.J. Daniels (RIP, Alliance of American Football) also made the Dragons' roster (and his former Stallions teammate De'Mornay Pierson-El will play for St. Louis).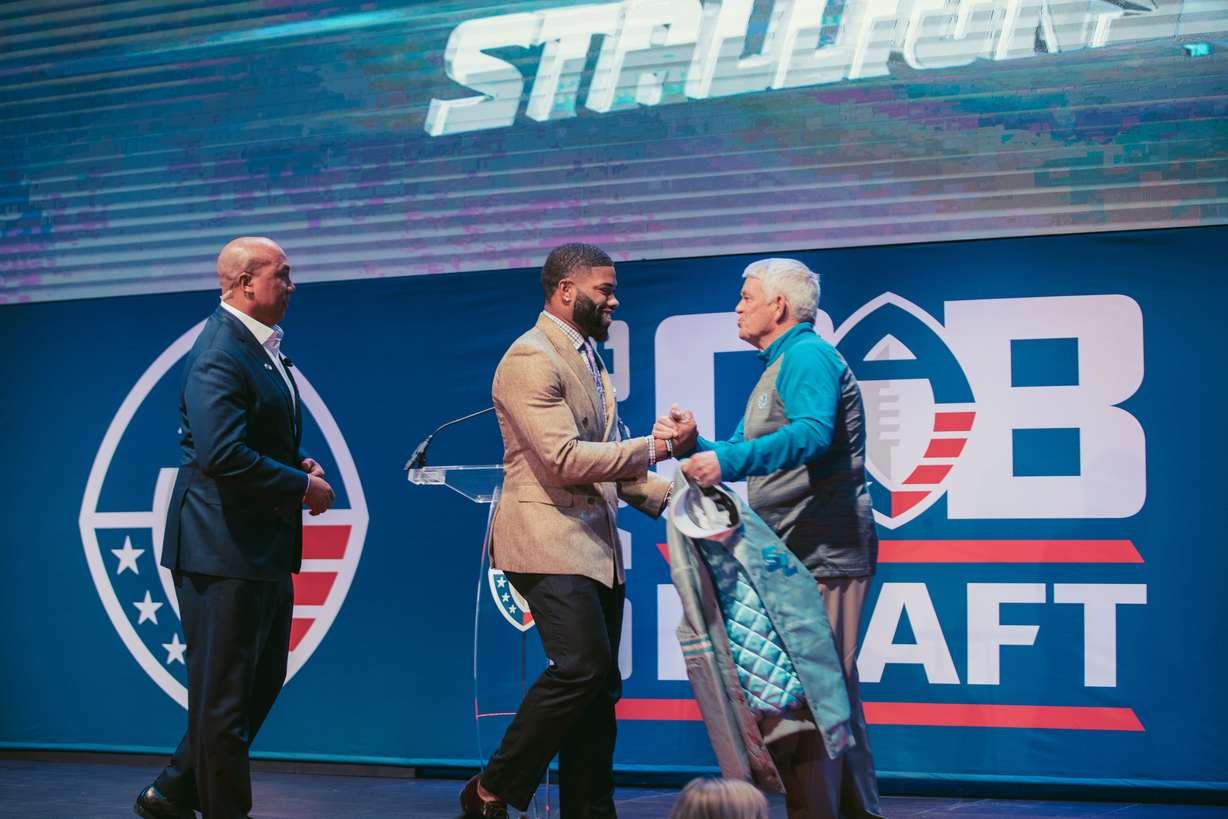 DC Defenders
Former BYU offensive tackle De'Ondre Wesley's NFL career took him to Baltimore, Buffalo and Indianapolis before being waived by the Bills in his second installment with the franchise last May. Now he'll play at Audi Field in the nation's capital under head coach Pep Hamilton, with former BYU linebacker Kurt Gouveia as an assistant coach.
Tampa Bay Vipers
Former Lone Peak and BYU safety Micah Hannemann will suit up for the Vipers, after an NFL career that took him to Cleveland (Browns), Los Angeles (Chargers) and briefly in the AAF with the Stallions.
Don't see your favorite player? After cutdown day, the XFL also announced a unique Team 9 that will be composed of players at every position signed by the league and eligible to be loaned out to various teams following injuries, both short- and long-term. The inaugural list of reserve players includes former Utah State defensive back Marwin Evans.
×
Related stories
Most recent Sports stories