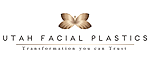 This story is sponsored by Utah Facial Plastics.
It's a world where phones are smarter, people are more connected and selfie cameras are better than ever. That means there's a whole lot of people seeing a whole lot of your face — with or without a filter.
No one knows that world better than millennials. In fact, the average millennial will take more than 25,000 selfies over the course of his or her life, according to AOL. With that in mind, it's no surprise the "selfie" generation is taking proactive steps to keep their faces looking young, fresh and oh-so relevant.
Enter Botox, the neuromodulator that relaxes facial muscles in order to reduce the appearance of fine lines and wrinkles, along with the visible effects of aging, like downturned or sagging features. Botox has long been a beloved tool for those hoping to look and feel younger, but the procedure has seen a new following of late.
Here's why more and more millennials are using Botox to preserve their youth.
It's preventative
Sure, you'd think the goal of a procedure like Botox would be to get the skin of a 20 or 30-year-old — and you wouldn't be wrong. But that doesn't mean it's not a smart move for 20 and 30-somethings to jumpstart the process. The beauty of Botox is that it's both a treatment and a prevention tactic.
"While some may initially question the prudence or even ethics of marketing anti-aging strategies to a group of patients as young as the millennials, the truth is that aging characteristics such as forehead wrinkles, furrows between the brows, and smile lines often begin to become apparent at rest as patients enter their late 20s and 30s," said Dr. Scott Thompson at Utah Facial Plastics, a cosmetic surgery practice that specializes in the latest antiaging technologies and procedures.
"Injections such as Botox and fillers as well as skincare regimens are most effective when lines and wrinkles are still relatively new and haven't permanently formed in the skin," Thompson said. "Taking a preventive approach during this time is arguably more effective and safer than more aggressive and invasive treatments when the skin texture has permanently changed in later years."
It's minimally invasive
Millennials — along with men and women of all ages — often wish to reduce visible signs of aging, but not all are ready for an invasive surgical procedure. The beauty of Botox is that, when administered under the care of a skilled cosmetic physician and trained staff, treatment is quick and easy, with no downtime involved.
As stated by Self, the word "neurotoxin" might sound scary, but the Botox procedure is perfectly safe when made and administered by a licensed professional. In fact, indulging in your youth could prevent you from needing more extensive surgeries or procedures in the future.
"This approach can potentially obviate the need for some of the more aggressive interventions in later years since those skin changes are less likely to develop with consistent injections, chemical peels, lasers and skincare," Thompson said. "In addition to anti-aging benefits, Botox can benefit younger patients in other ways such as non-surgically narrowing the lower face, lifting the brows and improving texture and tone of the skin."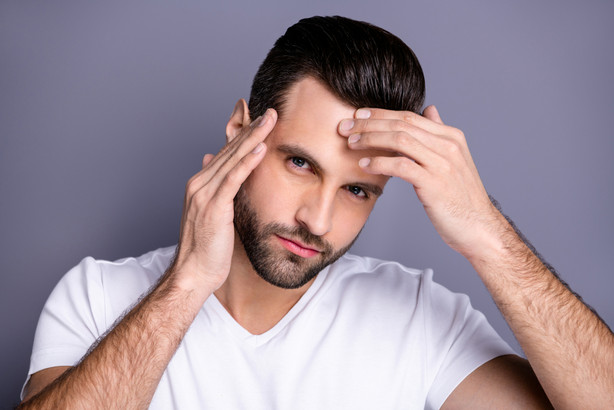 The stigma is gone
Millennials have one thing on other generations; they aren't held back by the stigma associated with cosmetic procedures. According to a 2017 American Society of Plastic Surgeons survey, 64% of association members had seen a dramatic increase in patients under age 30.
In fact, Botox procedures have increased by 28% since 2010 for the 20-29 age group. The ASPS credits the increase to millennials' new approach to cosmetic procedures; there's no longer the stigma of "getting work done" associated with dermal injections and fillers — and the age group is more candid about it than other generations have been in the past.
It's effective
Above all, millennials continue to adopt Botox for one reason: they see the effects firsthand. While there's no right time to start incorporating preventative Botox into your beauty regime, there might be something to the millennial mindset of nipping it in the bud before it's a permanent crease.
For many people, those lines start to stick around in their 20s and 30s. Of course, if you're past that age range, there's no wrong time to start preserving your youth, either.
Learn more about Botox and all things age-preservation from the Utah Facial Plastics podcast. While they do cover Botox and millennials, they also talk about other kinds of plastic surgery procedures, injections and treatments.
For more information, visit the Utah Facial Plastics website, or to make an appointment, call (801) 776-2220.
×