Estimated read time: 1-2 minutes
This archived news story is available only for your personal, non-commercial use. Information in the story may be outdated or superseded by additional information. Reading or replaying the story in its archived form does not constitute a republication of the story.
There will be plenty of kids out in ghost costumes tonight. But a group of workers at a Pleasant Grove theater says they think they've got a ghost that keeps creeping them out, no matter if it's Halloween or not.
Owner of the Showtime Utah Theater in Pleasant Grove, Joan Peterson, says ghosts don't exist, but she can't explain why sometimes when she's all alone in the theater there are footsteps on the stage.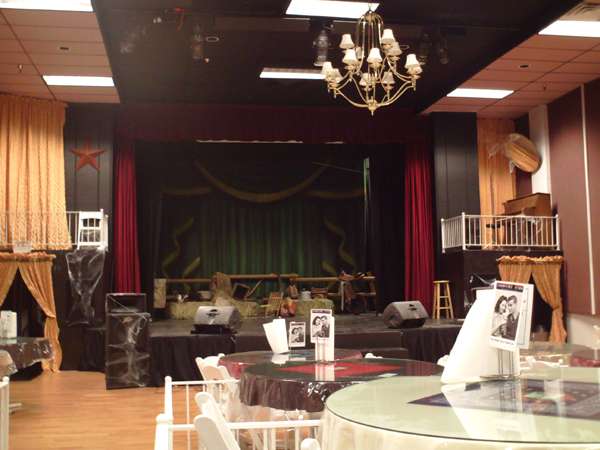 "I just yelled on the stage. I said, 'Get off my stage and leave me alone!' Silence," she said.

Once a wooden no-smoking sign lifted out of the window and flew across the room.

"It scared me to death," she said.

A storage rack in the kitchen keeps getting dumped. And in the past month, three employees watched a large mug lift in the air and smash into the wall.

"We tried to figure out what it possibly could be," Peterson said.

She still doesn't believe in ghosts, but she calls whatever this thing is "Charlie." She says she's been looking back at the theater's history and says she's found stories of weird happenings dating back to the 1950s.

E-mail: rjeppesen@ksl.com

×
Related links
Most recent Utah stories