Estimated read time: 3-4 minutes
This archived news story is available only for your personal, non-commercial use. Information in the story may be outdated or superseded by additional information. Reading or replaying the story in its archived form does not constitute a republication of the story.
SALT LAKE CITY — Here are 10 stories you may have missed over the weekend. As always, click on the headline to read the full story.
1. Utah officer in right place at right time, again – this time in Europe
Salt Lake police officer Kevin Peck isn't sure why he seems to have a knack for being in the right place at the right time, he's just happy he's able to help.
2. More clues point to chemical compound in US vaping illnesses
Health officials said Tuesday they have more evidence that a certain chemical compound is a culprit in a national outbreak of vaping illnesses.
3. Sandy man hospitalized after being shot twice by wife, police say
One man is in serious condition Sunday after being shot by his wife in Sandy on Saturday night.
4. UN chief warns of 'point of no return' on climate change
U.N. Secretary-General Antonio Guterres said Sunday that the world's efforts to stop climate change have been "utterly inadequate" so far and there is a danger global warming could pass the "point of no return."
5. Utah enrollment in ACA surpassing last year, but experts say some might be confused
The number of Utahns enrolling in insurance plans so far on the federal health exchange are surpassing last year's, but insurance experts say some might still be confused about their options.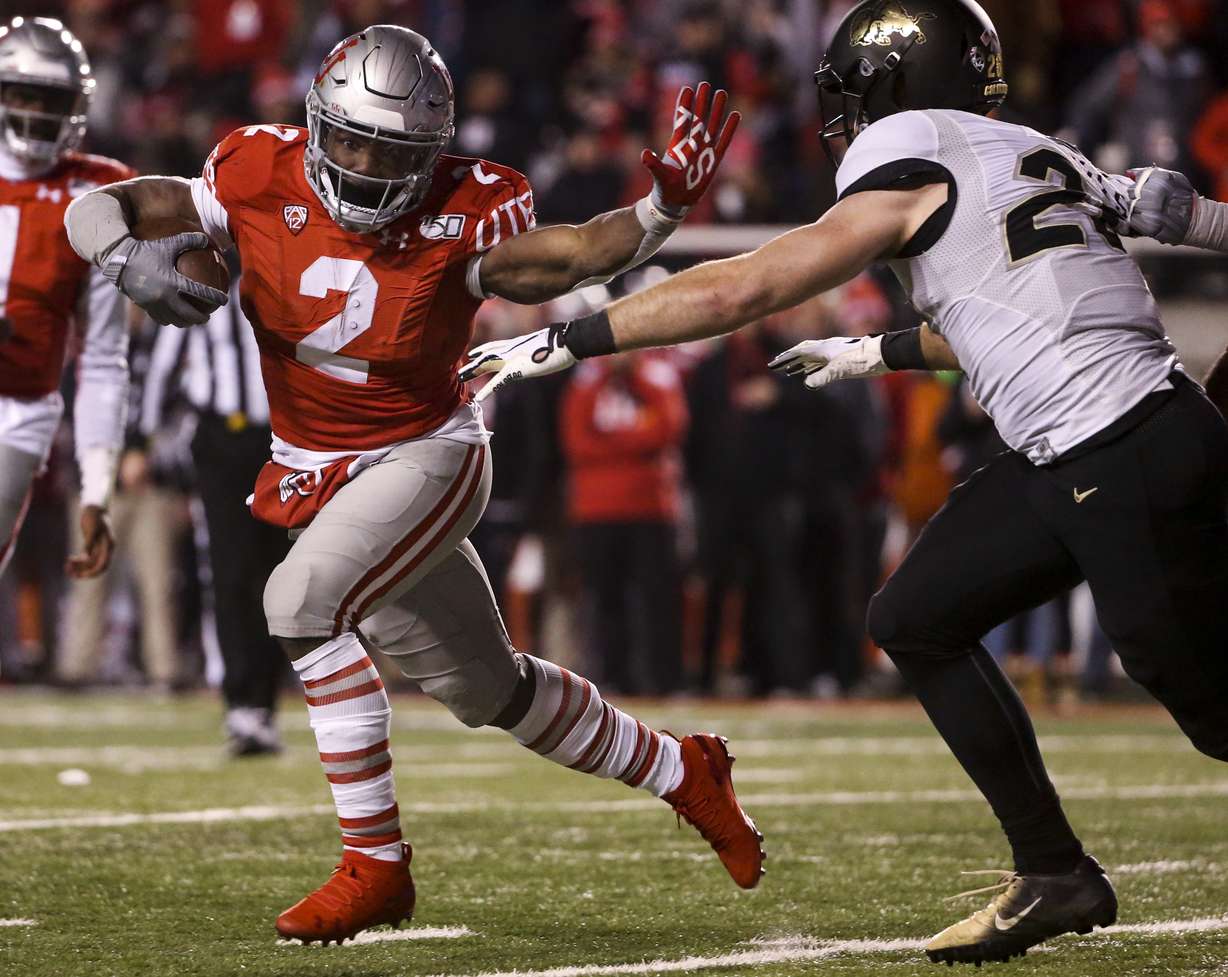 Sports
1. Utes up to No. 5 in AP Top 25, Coaches Poll after dominant win over Colorado
Utah moved up to No. 5 in the Associated Press Top 25 Poll and in the USA Today Coaches Poll, up one spot from last week.
2. Historically bad first half dooms Jazz in Toronto
Utah Jazz coach Quin Snyder summed up his team's first-half performance with three words.
"We were awful," he said following his team's 130-110 loss at Toronto on Sunday.
3. San Diego State snaps 6-game losing streak to BYU with 13-3 home win
San Diego State quarterback Carson Baker threw for 172 yards and a touchdown with no interceptions in his first career start, and the Aztecs snapped a six-game losing streak to BYU with a 13-3 win Saturday night in front of 28,180 fans at SDCCU Stadium.
4. No. 14-seeded BYU draws New Mexico State in NCAA Volleyball tournament's first round; Utes head to Provo to face Illinois
BYU will take the No. 14 overall seed into the tournament, and will host New Mexico State (27-3) in the first round Dec. 6 at 7 p.m. MST. That match will follow the other side of the Provo subregional, in-state rival Utah (22-9) and Big Ten foe Illinois (16-13), which is scheduled to tip at 4 p.m. MST.
5. Saint Mary's hands No. 15 Utah State first loss of the year
Ford poured in a game-high 27 points, including five 3-pointers, to help Saint Mary's knock off the previously undefeated Aggies, 81-73 at McKeon Pavilion in Moraga, California.
×
Most recent Utah stories