This story is sponsored by Snowbasin.
For Utahns or out-of-state visitors who love the slopes, access to a world-class ski resort near the airport is one of the most compelling reasons to visit the state. Just 45-minutes north of Salt Lake City and Park City, Snowbasin Resort is removed from the hectic hubbub, nestled north in Huntsville.
Besides the 3,000 skiable acres and 3,000 vertical feet with 104 runs, 11 lifts and three terrain parks, there are many reasons to choose Snowbasin as your winter recreation headquarters.
For avid skiers, Snowbasin Resort released a Black Friday through Cyber Monday sale with large discounts on season passes, lift tickets and lessons. With their largest sale of the season, guests can save hundreds of dollars on skiing for themselves, or holiday gifts before prices increase after Cyber Monday.
Save up to $500 on season passes
It's no secret that the best rates on season passes are given to those that buy early. Snowbasin has extended its pre-opening prices through Cyber Monday, with savings up to $500 on season passes before prices increase to in-season rates on Dec. 3.
40% off weekday lift tickets
The best rates in skiing are always given to those that buy online, in advance. From Thanksgiving through Cyber Monday, Snowbasin is offering a massive 40% off weekday lift tickets with savings up to $50 per ticket. Dates include Monday through Thursday, excluding holiday periods.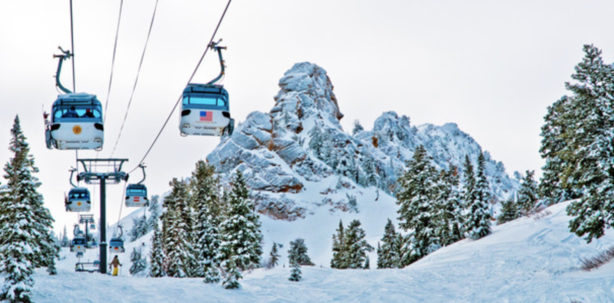 The best rates on lessons: 5% off online
The perfect holiday gift may just be an unforgettable experience. Snowbasin is offering its best rates on lessons, with 5% savings available online. Choose from a private lesson, accessing the ski lifts an hour before the public with up to five guests. Or, select expert group instruction for any ability of skier or snowboarder to advance their skills.
Award-winning access
As the winner of Ski Magazine's Access Award, one of the most-cited reasons that skiers and snowboarders love Snowbasin is the peaceful atmosphere and lack of competition for fresh snow. Because the resort has so many runs and skiable miles, and is just far enough off the beaten track, the influx of tourists that often clog the Big and Little Cottonwood Canyons won't trample the runs at Snowbasin.
Additionally, the location is prime for people who prefer more skiing and fewer traffic problems. It's only a 45-minute drive north of Salt Lake City — and traffic usually goes the opposite way.
Shop now at Snowbasin.com.
×