ST. GEORGE — Residents of Ivins and Santa Clara are working on their second appeal to save a young dog who has been ordered euthanized, even after being deemed trainable.
Clyde is a 2-year-old American Staffordshire-American Bulldog mix who is currently sitting on death row at the no-kill Ivins Animal Shelter.
A number of community members, including the dog's owners, past owners, trainers and former shelter managers, are rallying to save Clyde after their first appeal was denied, even though he was deemed "not vicious."
A local vicious animal review board, headed by Santa Clara-Ivins Police Chief Bob Flowers, initially made the decision to euthanize Clyde after he bit three people.
After the first two bites, the vicious animal review board convened to assess the dog's temperament and analyze the situation in which each of the bites occurred. In their initial meeting, the board determined that Clyde was not vicious and gave the owner a set of guidelines to follow to prevent him from biting again. The guidelines included wearing a muzzle when outside, wearing a different type of leash and remaining indoors whenever possible.
On the day of the third bite, Clyde was not wearing his muzzle while walking alongside his owner, who claims he had ordered a muzzle for the dog, but that it had not yet arrived on the day of the incident, Leslie Balliet, who rescued Clyde's mom and adopted him to his current owners, said.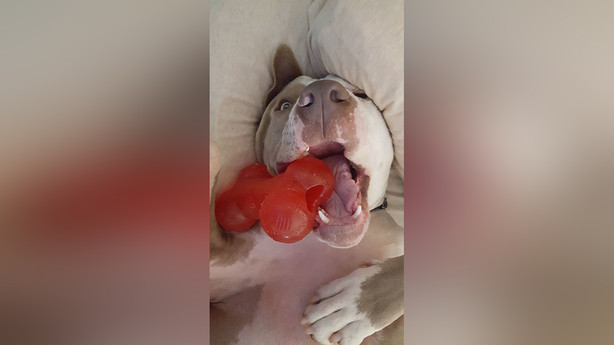 ×