Estimated read time: 4-5 minutes
This archived news story is available only for your personal, non-commercial use. Information in the story may be outdated or superseded by additional information. Reading or replaying the story in its archived form does not constitute a republication of the story.
They say there's no place like home for the holidays — but the next best place is surely the unique shops, restaurants and venues scattered throughout your neighborhood and community. This holiday season, shopping small — at small businesses, that is — can have a big impact on your yuletide experience.
Frequenting small and locally owned establishments makes a real difference in the lives and economic health of your community. It can also introduce you to new and out-of-the-box products, restaurants and experiences.
And across the Wasatch Front, you'll find a variety of businesses ready to make your holidays brighter.
Deck the halls differently
Sure, you can find Christmas lights and inflatable Santas at any big-box retailer. But if you're looking to add some earthy elegance to your holiday décor, Cactus and Tropicals has just the plants and festive accents to help you do it. From live garlands to vibrant poinsettias to holiday-themed arrangements, your home is sure to smell just as festive as it looks.
Check out Cactus and Tropicals at the Salt Lake City or Draper locations, or shop online.
Find one-of-a-kind gifts
Playing Santa can come with a hefty price tag. But here's a fact that might turn you into a grinch: each year, Americans spend $13 million on unwanted gifts, according to Washington Examiner. From wondering whether a sweater will fit your dad or if grandpa would actually wear Bluetooth headphones, it can be tough to pick out the perfect gift.
Purchasing your holiday gifts from a locally-owned shop doesn't just support your community, it helps you become a gift-giving aficionado. Consulting with shop owners and managers who are passionate about what they sell will help you make those tough decisions.
If jewelry is on your gift-giving list this year, check out OC Tanner for knowledgeable professionals and beautifully unique pieces.
Stock up on healthy, fresh holiday foods
Forget the stockings; a stocked refrigerator and pantry are all you really need for the holidays. But this year, forego the packaged sweets and grocery-chain produce and enjoy the variety and taste of locally grown, locally made meats, produce, baked goods and specialty foods. That's easy with the Winter Market in downtown Salt Lake City.
A seasonal variation of the Downtown Farmers Market, the Winter Market runs every Saturday now through April 18, from 10 a.m. to 2 p.m. at the Rio Grande Depot. Stock up on grass-fed meats and fresh dairy and eggs for your finest holiday spreads. Then peruse local honey, fresh baked goods and seasonal specialties to enjoy with your family or gift to others.
Forego some of the cooking
If there's one thing everyone loves about the holiday season, it's food. But if less stress is on the menu for your next holiday gathering, let someone else do the cooking. Some of the valley's most successful restaurants and bakeries are locally owned and operated – and many provide wonderful catering options. Check out Magleby's, Gourmandise, Les Madeleines, La Caille, R&R BBQ, Red Iguana and Tucanos for a variety of food choices and catering options.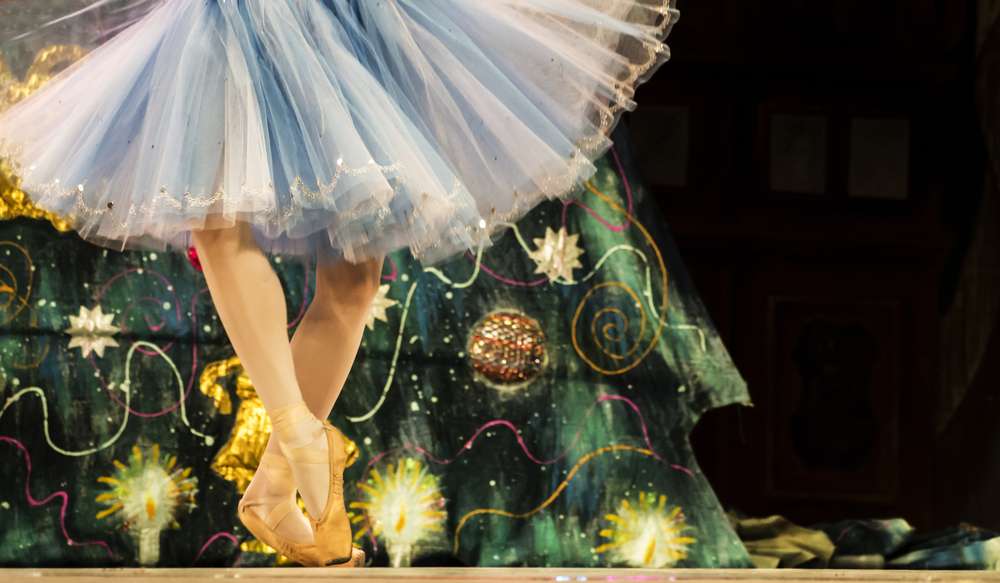 Play all day (and night!)
Ask Dr. Seuss; there's more to the holidays than shopping. Make yours ultra-magical by getting out and playing in the community. If you're a snow enthusiast, check out Snowbird or Brighton Ski Resort — both locally owned businesses — for a day (or evening) on the slopes.
If a holiday-themed date night or family affair is on your list, catch a performance of "The Nutcracker," an annual production from Ballet West. Take in music and theater while supporting the local arts by catching a performance from Utah Symphony or Utah Opera, or a show at Hale Centre Theatre — because nothing beats an evening with "Charles Dickens' A Christmas Carol"!
Enrich your community
Regardless of what you buy, where you eat, or how you play this holiday season, by frequenting small and locally owned businesses, you're giving a gift of support to your community. Not only do small businesses create jobs for local workers, but they also generate revenue that stays in the community, according to Business.com.
And by supporting the local players, you're rewarding the creativity, innovation and drive of your neighbors, family and friends — and that's a beautiful holiday gift in itself.
×