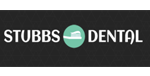 This story is sponsored by Stubbs Dental.
When your dentist confirms you need a crown — and not the kind that indicates royalty — your first thoughts are probably about the cost, the pain and how it came to this.
As teeth age, they can develop hairline cracks from grinding or can become damaged from accident impact. Dentists usually recommend crowns to fix problems like these.
"A crown can help strengthen a tooth with a large filling when there isn't enough tooth remaining to hold the filling or attach bridges, protect a weak tooth from breaking or restore one that's already broken," says the American Dental Association.
Depending on your dental insurance, the dentist you choose and the material of the crown, they can vary widely in price. Some crowns will last for 15 years, while others will last a lifetime with the right care, making them a good value for the cost. These are a few things you can do to ensure that you're paying a fair price for your dental crown.
Ask about insurance and payment options prior
A crown or multiple crowns can become expensive quickly. Because many insurance plans have yearly maximums for dental work, scheduling becomes important to avoid paying high out-of-pocket costs. Talking to your dentist or office staff upfront can prevent you from going in for work at the wrong time or without information that could save you money.
Many dentists offer temporary crowns, which will allow you to wait for the best time to use your dental insurance coverage. You may want to schedule procedures so they span over two calendar years, so you get the most for your deductibles and annual maximums.
Know the details of the procedure in advance
The type of crown you and your dentist select will have an impact on the price of the total procedure. Although crowns used to be made of gold and other precious metals, the increasing price of these metals has made them a less-popular choice.
Today, all-ceramic or all-porcelain crowns are considered the best match for a natural-looking tooth. However, they can be more expensive than porcelain-fused-to-metal or other options. According to Colgate, crowns can be made from the following:
Ceramic
Porcelain-fused to metal
Zirconia
Gold alloys
Base metal alloys Ceramic crowns look slightly translucent because they are built up layer by layer. These can often be 3D printed while you wait in the office, making them much quicker to get than in days past when dentists had to send molds to a lab. They are a popular choice for any teeth that show, while metal or other options are more common for back molars.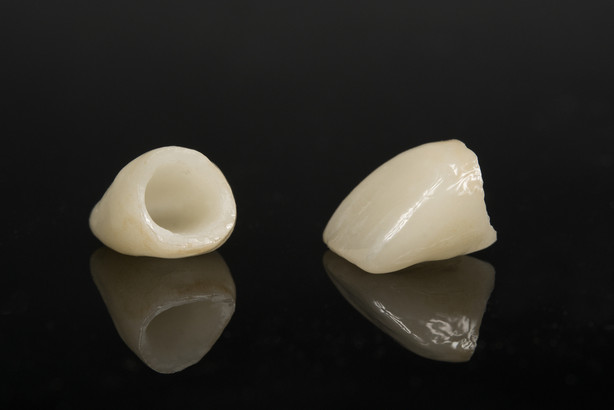 Gold crowns are durable and can last for life, whereas ceramic crowns will break down within a 15-year window, on average. Stainless steel has a similarly long lifespan, which increases the overall value of the crown over time. Most people, however, don't want to use metal on any teeth that show.
Whatever option you choose, the dentist you go to will have different pricing and timelines for the completion of the procedure.
If you're getting an implant, it's important to talk to your dentist about the options you have. Since a crown is placed over an implant, discussing your options — financially and aesthetically — is important. That's why it's important to select a dentist you trust who can give you fair prices.
Find a trusted dentist with reasonable rates
Most dentists charge industry-standard rates and work with their patients to make sure cost isn't a barrier for treatment. However, more extravagant or luxury dental spas charge more for standard services than what a normal, professional dentist charges.
Make sure you're getting the best care and price from your dentist. The professionals at Stubbs Dental offer excellent care for all dental procedures at affordable prices. Right now, they're offering porcelain crowns for $599. Call today to set up an appointment for care at either their Bountiful or Layton location.
×