Estimated read time: 3-4 minutes
This archived news story is available only for your personal, non-commercial use. Information in the story may be outdated or superseded by additional information. Reading or replaying the story in its archived form does not constitute a republication of the story.
FROM THE LOGO — Some wins are expected. Others hard-fought and contingent on a final play.
But every win is sweet.
Especially when you're the top-ranked college basketball team that beats the country's best.
That was the case for Oregon women's hoops, but it might also describe small high schools from South Carolina to Utah as they wrap up the state playoffs in the coming weeks.
As always, click the video above for more Great Clips of the Week.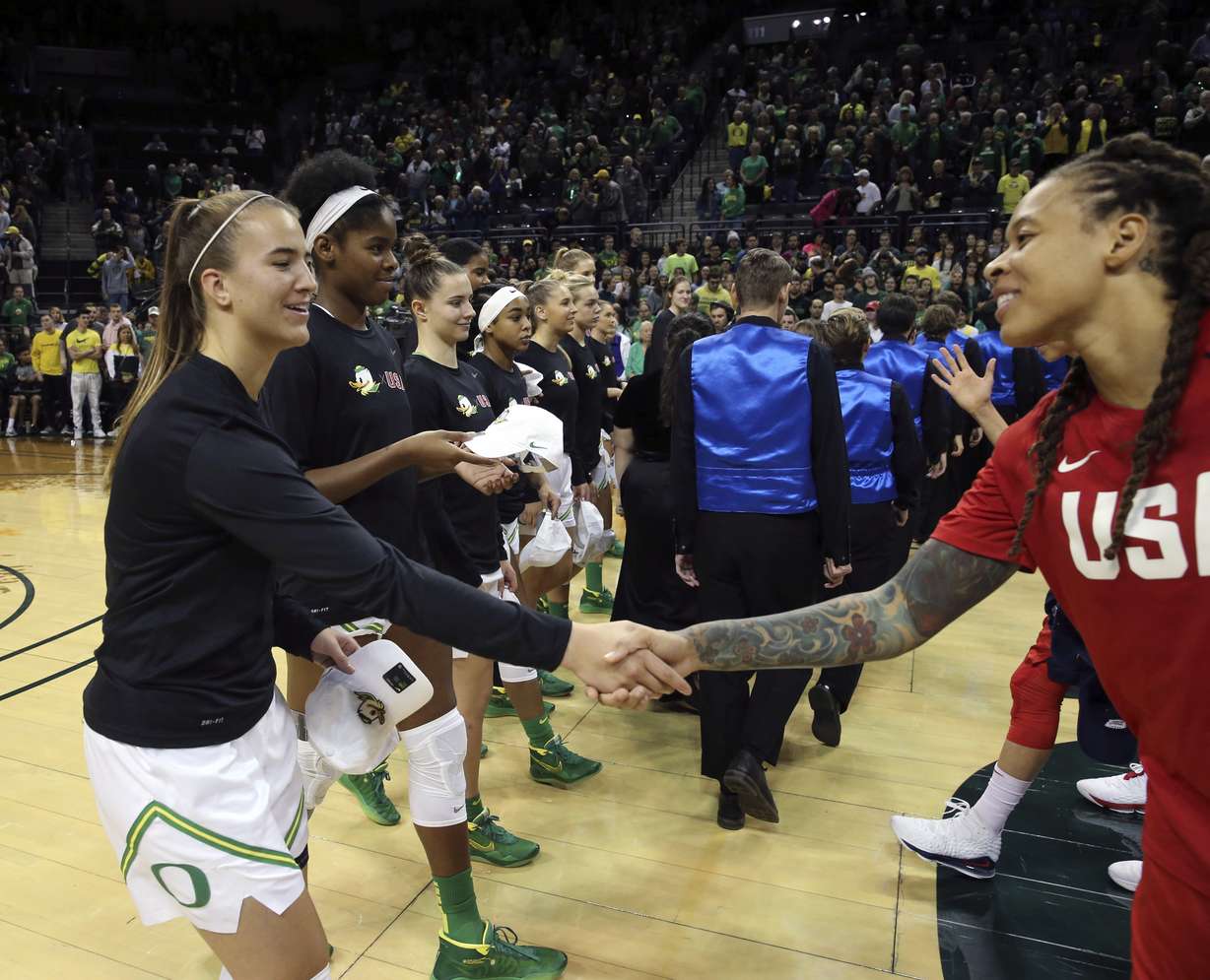 Ionescu vs. 'Merica
Sabrina Ionescu did something with the top-ranked Oregon women's basketball team Saturday that has almost never been done.
The college star nicknamed Ms. Triple Double for her 18 career triple doubles led the Ducks to a 93-86 victory over the United States women's national basketball team. It was the Americans' second loss to a U.S. college program all-time, and the first since 2014.
"I believed that we could do it," said Ionescu, who scored 30 points. "I never thought that I'd say we beat the best players in the world, and I think if we played again the outcome might be totally different, but we're really proud of this team and our coaching staff and what we did tonight."
Team USA was missing most of its post players, including WNBA MVP Elena Della Donne, Brittney Griner, Tina Charles, Breanna Stewart and A'ja Wilson. But the WNBA-heavy roster still featured Diana Taurasi and Sylvia Fowles, among others, in the exhibition friendly against Oregon and its college stars. But the Ducks also had Ionescu — and Ionescu was making shots from the midcourt logo, or as she calls them "Steph Curry range."
Curry, who is a personal friend of Ionescu, should be proud.
That's a game-winner
The best play you'll see all day — nay, all season — in football didn't come from the NFL, or even a big-time college program like LSU or Alabama.
It came from the Bamberg-Ehrhardt Red Raiders, who won a Class 2A state playoff game in South Carolina with the most ridiculous double-pass — plus a lateral — that you will ever see.
With the 20-16 win over Mullins, the Red Raiders advanced to face top-seeded Timberland in the second round, for any of the teams' newfound fans.
Beavers get defensive
Bringing it back home, Beaver advanced to the 2A state championship next Saturday at Dixie State with a downright defensive win against Duchesne, 14-7.
But unlike the previous dozen games, where the Beavers averaged more than 50 points per game, defense was the calling card of the undefeated small-school power.
Which perhaps makes it more fitting that the final play came down to Treyson Hunter's second interception, a goal-line catch that he hauls in between his legs to send the Beavers to the state championship.
Beaver will play cross-county rival Milford at 5 p.m. Saturday at Dixie State.
×
Related stories
Most recent Sports stories