Estimated read time: 5-6 minutes
This archived news story is available only for your personal, non-commercial use. Information in the story may be outdated or superseded by additional information. Reading or replaying the story in its archived form does not constitute a republication of the story.
This story is sponsored by MountainStar Healthcare. Our hospitals and outpatient centers deliver high-quality, cost-effective patient care – when and where it's needed.
With the final quarter of the year in full swing, time is winding down for maximizing your employer-provided health benefits for 2019. This is especially true if you have a flexible spending account. Not spending your flexible spending account money is literally leaving money on the table.
A flexible spending account (FSA) is an employer-sponsored health spending account. Automatically deducted pre-tax deposits are taken from your paycheck and added into an account for you to use on a variety of health care expenses.
It is similar to a health savings account (HSA), but a flexible spending account requires you to use the funds saved through the year by the end of the calendar year. Most plans allow minimal or no rolling over to the next year.
You can spend your account funds on medical expenses for you, your spouse, children, or any other dependent claimed on your taxes. This also applies to grown children not claimed on your taxes, but still on your health insurance.
With only a few weeks left in the year, the deadline is fast approaching to spend that FSA money. Here are six ways to use your FSA funds before time runs out.
Get your annual exam
If you haven't taken an hour out of your year to get your annual physical exam, now is the time. Shaun Gundersen DNP, FNP-C of Millcreek Primary Care says, "A visit to your primary care provider for an annual exam is a great way to get a picture of your overall health. If any labs, screening tests, or medications are needed, you can use the money in your FSA to pay for them."
At or before your annual exam, your doctor or primary care provider will probably order blood tests. They're looking for imbalances in cholesterol, hormones, vitamins and other potentially worrisome abnormalities.
Gundersen says, "Blood tests help tell the story of what is happening inside your body. Over the course of a year, there are several changes that can occur in the body, especially if there are changes to your diet and exercise routine." FSA funds can pay for these labs.
If you haven't seen a doctor in a while, make an appointment with a primary care provider to get started. While the cost of annual physicals is usually covereed by insurance, you can use your FSA funds for follow-up work or for procedures your physician recommends based on your exam.
Get new eyeglasses and contacts
If you are one of the more than 14 million Americans that don't have perfect vision, you know how expensive a new box of contacts can be.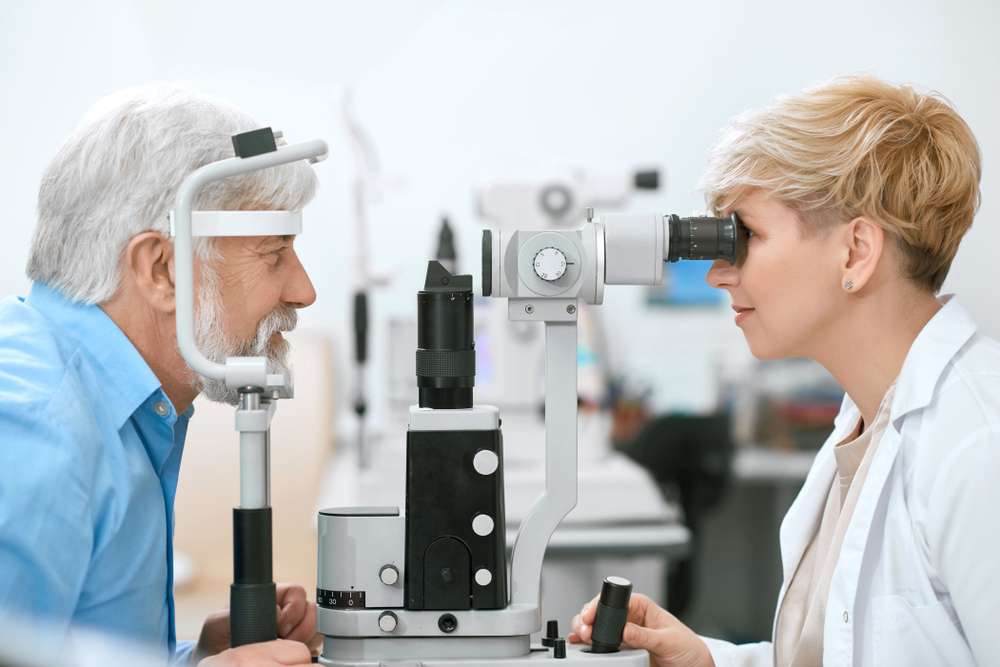 Optometry appointments, lenses, frames, and contacts are all approved expenses for flexible spending accounts. Reading glasses are also approved with no prescription required.
So instead of hassling with what your insurance will or won't cover, use those extra FSA dollars to get as many contacts as you'll need for the coming year.
And if you want a more permanent solution, FSA funds can be used for eye procedures like Lasik or vision correction inlays.
Get clear skin
Acne treatments, general skin-care products, and medications are all FSA-eligible expenses. Most of these treatments require a prescription, but a simple visit to a dermatologist or primary care provider can get you a treatment plan.
"Acne is a common skin condition that affects teens and adults. Unfortunately, acne can be difficult to treat. Most people elect to try creams and face washes that don't require a prescription. However, if those do not help it is important not to give up because leaving acne untreated can have a negative impact on your mental health," says Gundersen.
Be sure to schedule your appointment with a dermatologist or primary care provider as soon as possible, because doctors' schedules fill up quickly at the end of the year.
Stock up on everyday medicinal items
If your medicine cabinet is running low on standard over-the-counter medicine, your FSA dollars can fix that. Most household medicinal staples are on the list of approved expenses. So whether it be headache medications, pain relievers, antacids, heartburn medications, or anything else you regularly use, it most likely is approved.
There is a catch, however. Most over-the-counter medications require a prescription in order to be eligible for flexible spending account funds, so be sure to either visit with your doctor or check the approved list before you put your orders in.
Treat your feet
Most people know the feeling of sore and tired feet after a long day of walking. If that feeling is happening more often, even without long walks, it might be time to seek help. Gel massaging shoe inserts are FSA eligible, as are a few other foot care products, including arch braces, toe cushions, and callus trimmers.
Improve your sleep
According to Harvard Health, most people spend one-third of their lives in bed — a considerable amount of time. Spending your FSA dollars on improving your sleep seems like a worthwhile expenditure.
Whether it be a sleep mask, a special acid reflux pillow, a bed warmer, a humidifier, or a hot and cold wrap, there are many items eligible for your flexible spending dollars that could drastically improve the quality of your sleep.
And if you currently use a CPAP machine when you sleep, you can always use your FSA funds to stock up on masks, hoses, filters, etc.
Don't let your hard-earned flexible spending money go to waste — improve your life and find relief. Get started by visiting with a primary care provider. Schedule a same-day appointment at a primary care clinic near you by visiting SeeMeSameDay.com
×