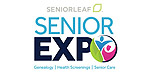 This story is sponsored by SeniorLeaf.
Calling all seniors and caregivers: Do you find it challenging to find senior-related information? How about getting answers to your questions about senior care? Do you never know where to start, who to contact and where to look to get help and resources? Good news! The Senior Expo is here!
We know researching, visiting and calling every senior care provider in the state is nearly impossible. So, instead of spending your time in that overwhelming rigmarole, find what you need all in one place and enjoy yourself while you're at it.
Here are five reasons you won't want to miss this year's Senior Expo.
It's bigger and better than ever!
This year's expo will be the largest senior services event along the Wasatch Front — ever. Participate in dozens of on-site health screenings and fun activities, and get all the senior care-related info and resources you need. Here's what you'll find at the expo:
Free health screenings and resources, including:
Cognitive care conference
Blood pressure and body mass index
Bone density test
Depression and diabetic questionnaire
Lung function testing
Joint and arthritis pain assessment
Genetic testing and cancer screening
Cholesterol check and heart health
Eye exam
Hearing and balance check
Flu, pneumonia, shingles and TDAP shots
Medicare prescription audit
Cognitive health medication review
Ask-a-pharmacist station
DNA testing kits
Instant price quote on any home
Housing options, care services and financial help
Respite and Senior Day services
Government and low-income housing resources.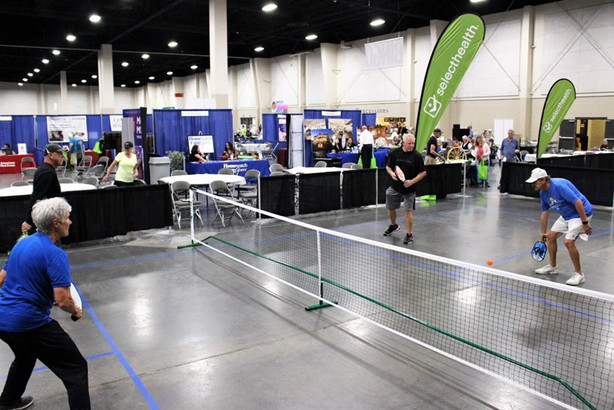 Activities, including:
Bingo (400 prizes!)
Pickleball lessons
Massage station
Two-day Genealogy Roots education event
Car show
Food vendors
200 local senior care companies all in one place
Representatives from over 200 providers will be there to answer your questions about low-cost housing, memory care, Medicare and Medicaid, veteran services, assisted living and much more!
Genealogy Roots education event
Does your family tree have some branches missing? Hone your genealogy skills at the Genealogy Roots education event for two incredible days of family history presented by prominent figures in the industry.
At Genealogy Roots you'll:
Learn how to use DNA tech tools, brick wall strategies and storytelling in your real-life research.
Leave ready to implement new strategies and get that breakthrough in your own family tree.
Get useful research technologies from internationally-renowned genealogy experts Lisa Louise Cooke and Geoff Rasmussen.
Choose either a one-or two-day training based on your skill level (All levels welcome!).
Make new friends, win prizes and have fun!
Tickets are just $69 for the full two-day registration or $49 for a one-day registration. Are you ready to find those elusive ancestors? Register here.
It's for seniors and caregivers
Seniors: You can't have this expo all to yourselves, you crazy coots! Bring your caregivers along for the ride. They can find support from knowledgeable providers and advocates from across the state, and maybe you can finally beat them at Bingo.
Admission is FREE!
Need we say more?
Join us, along with 8,000 Utah seniors and 200 vendors for two fun-filled and educational days at the Senior Expo. The expo runs Thursday and Friday (Oct. 10–11) from 9 a.m. to 6 p.m. at the Mountain America Expo Center in Sandy (9575 State St). See you there!
And lastly, we'd like to thank our Senior Expo Platinum sponsors SelectHealth, University Federal Credit Union and KSL.com for helping to put on and support such a great community event!
×